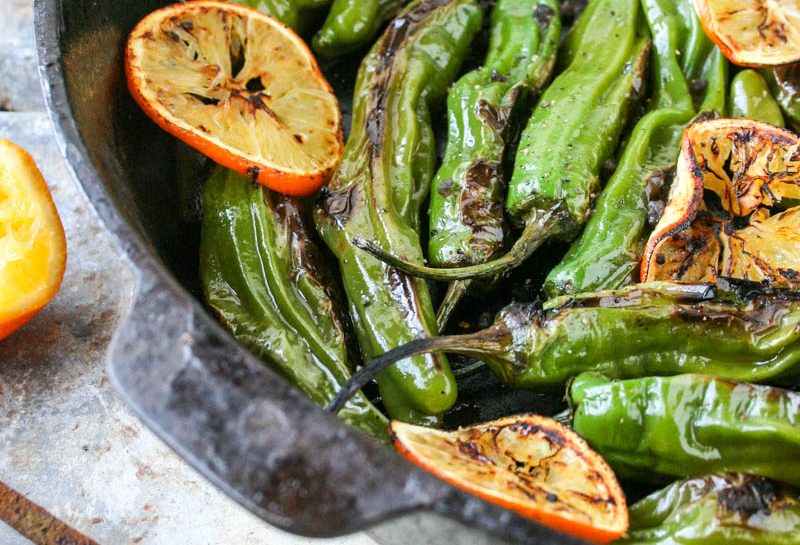 Blistered Shishito Peppers are a super quick and easy appetizer that requires nothing more than a hot pan, peppers, a pop of citrus, and some salt. Toss with some EVOO just before serving to avoid all that smokiness during the cooking process. Cast iron is the ideal pan to achieve a nice char. Blistered peppers can also be incorporated into all types of recipes that can use a little pepper kick.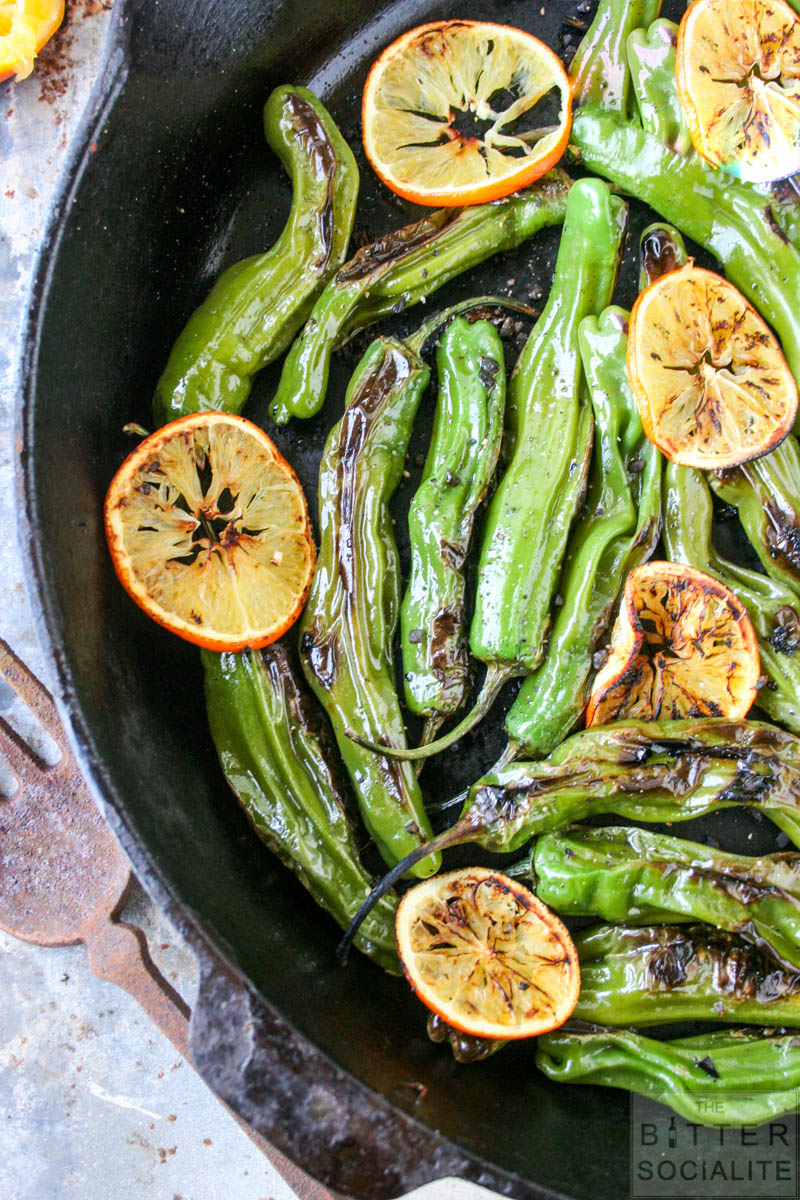 RECIPE: Blistered Shishito Peppers
---
Ingredients: serves 8-12
8 ounces Shishito peppers
1/2 blood orange or lemon, sliced
2 tablespoons olive oil
Flaky or flavored sea salt
---
Method:
1. Heat a large cast iron skillet or other heavy-duty skillet over medium-high heat. Add peppers and citrus slices. Turning occasionally until all sides are blistered and fragrant. Remove from heat. Toss with olive oil and salt. Serve immediately.