Eggplant Parmesan
Categories
FOOD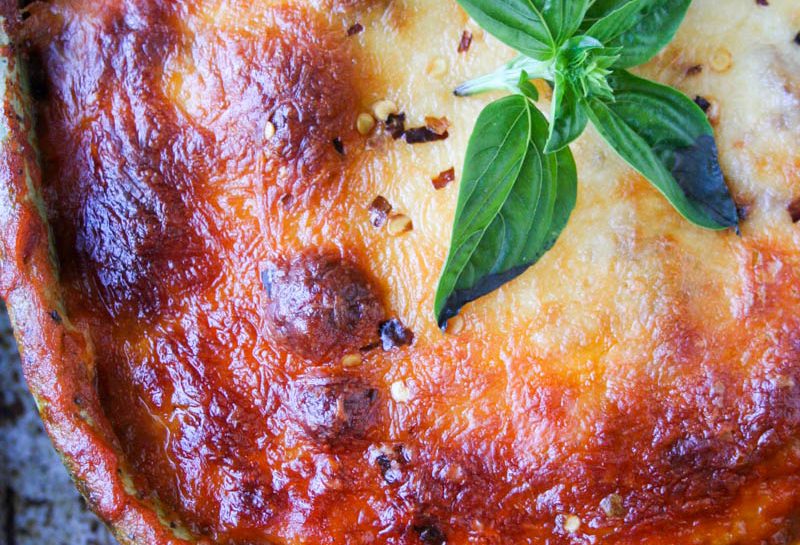 I have been making a ton of Eggplant Parmesan this summer and finally got the recipe just right for y'all! Eggplant parmesan is everything cheesy and good in the universe. Crispily fried eggplant layers with a variety of cheeses, and a rich meaty sauce. Meat, not your thing? Skip it all together and use a classic marinara instead. Either way, this parm can double as a weeknight dinner or a date night staple on the weekend to really impress that Tinder match.
RECIPE: EGGPLANT PARMESAN
---
INGREDIENTS: serves 6
2 large eggplants, sliced into 1/2 inch slices
2 large eggs, beaten
2 cups flour
1 cup cornmeal
1 teaspoon salt
1 teaspoon pepper
1 teaspoon granulated garlic
1 cup vegetable oil
1 (24 ounce jar) pasta sauce
2 tablespoons olive oil
1 pound ground venison or meat of choice
1 cup chopped onion
1 cup chopped bell pepper
1/2 cup torn basil
2 cloves minced garlic
3/4 cup red wine
1/4 cup parmesan cheese
1/4 cup red pepper flakes
1/2 teaspoon sugar
Pinch of cinnamon
1 (16 ounce container) Ricotta cheese
2 cups Mozzarella cheese
1 (8 ounce) package sliced Provolone Cheese
---
METHOD:
1. Slice eggplant and place in a medium bowl. Sprinkle liberally with sea salt and toss. Allow eggplants to sit up to 30 minutes before cooking.
2. Beat eggs in a small bowl. In a separate bowl, stir together flour, cornmeal, granulated garlic, salt, and pepper.
3. Dip an eggplant slice into the egg mixture. Flipping once to coat both sides. Dredge the egg coated slice directly into the flour mixture and gently press to adhere the flour; flipping to coat both sides. Shake off excess and place on a baking sheet. Repeat the process for the remaining slices.
4. Heat vegetable oil in a large pan over medium-high heat. Using a slotted spoon, transfer the eggplant slices to the heated oil and cook for 5-6 minutes or until browned and crispy, flipping once. Remove the slices with the slotted spoon and place on a plate that has been lined with paper towel.
Cook eggplant in batches if needed.
5. In a large saucepan, heat 2 tablespoons of olive oil over medium heat. Add meat, onion, and pepper. Cook for 8-12 minutes or until the meat has browned and onions are translucent. Add garlic and cook for 30 seconds stirring constantly. Pour in red wine and stir to release meat drippings.
6. Add pasta sauce, parmesan cheese, basil, sugar, red pepper flakes, and cinnamon. Bring to a boil, and reduce heat to simmer. Simmer for 15 minutes.
7. Preheat oven to 375 degrees. Spray a casserole dish with non-stick cooking spray. Spoon some of the sauce into the bottom of the dish. Top with a layer of fried eggplant followed by provolone slices. Finish with a layer of mozzarella cheese. Repeat until dish is filled, and top with a final layer of mozzarella. Place in the oven, and bake uncovered for 25-30 minutes or until cheese has melted and bubbling. Remove from oven and serve.