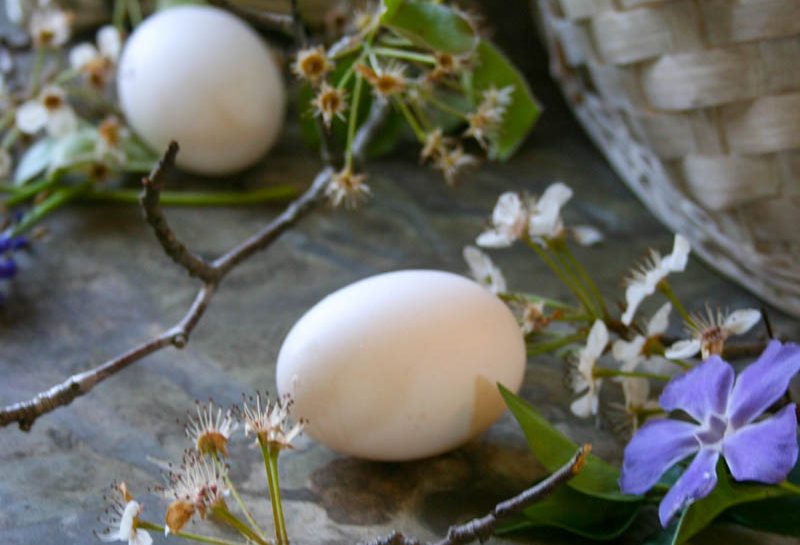 Children and adults delight in finding gorgeously adorned eggs in a competitive egg hunt. But Easter eggs are not just for hunting. What could be any more festive than an overflowing basket of eggs on a holiday table? Classic pastel eggs, compliment the colors of the vintage quilt so well. However, one is not limited to just food coloring dye. Some creative mediums for egg adornments could be lace, book pages, costume jewelry, moss, paints of varying color, twine, or even bark just to name a few.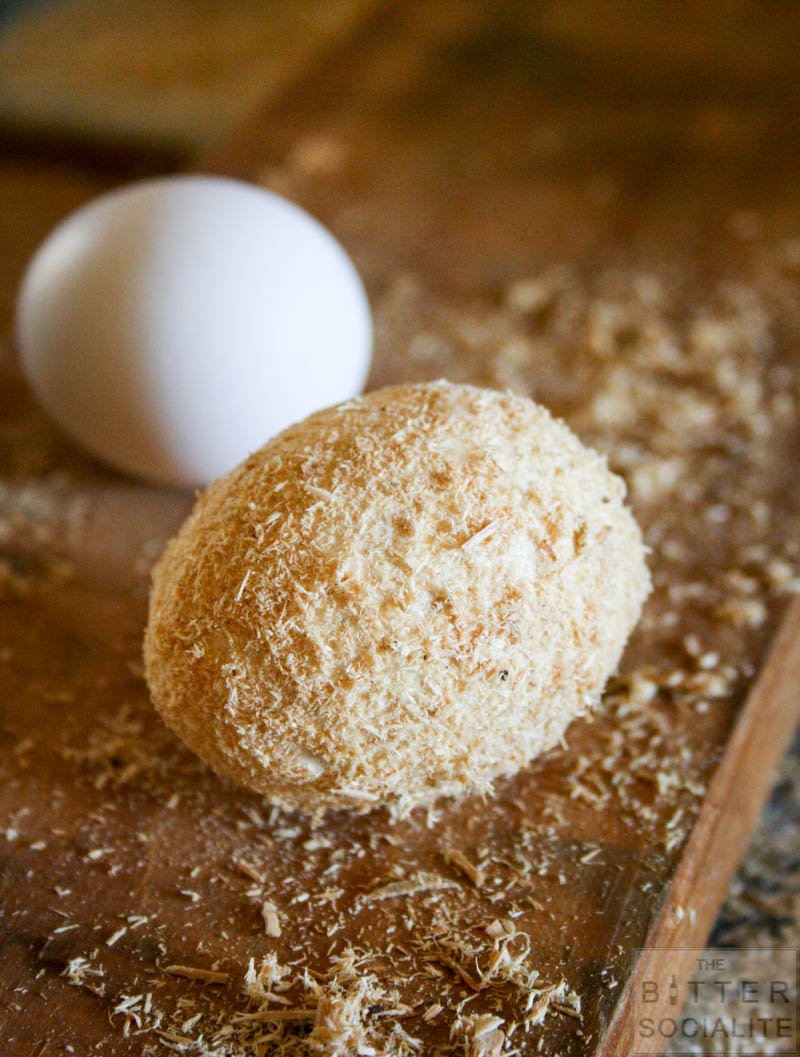 SAWDUST EGGS
---
One product of any renovation is an abundance of sawdust. Depending on the cut there are even varying grades of sawdust from fine to heavily grainy. After much deliberation on what exactly to do with all of this "dust", I finally settled on a bit of Easter decor. I love the contrast of the golden hues against the stark white of the eggshell, and the heavier granules even appear like a birds nest. Mix up the amount of coverage by coating some eggs in their entirety or simply just half. Lines or bands are always a fun combination. Layer in a natural weave basket for an instance centerpiece.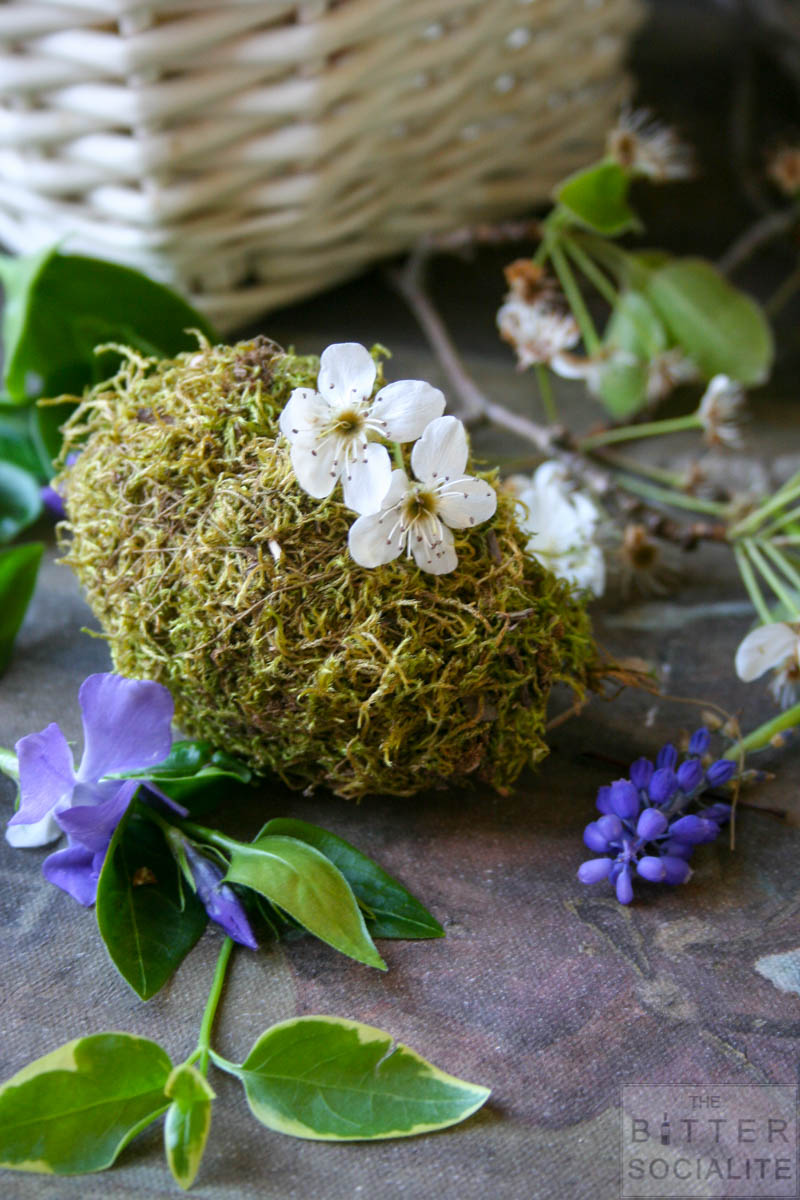 MOSS COVERED EGGS
---
Spring has sprung and that means all things pastel, floral, and bright are in season. What better place to showcase the colors of the moment than the exterior of a creatively decked out egg just in time for Easter. I'm particularly partial to eggs that have a rustic, natural feel and exude rich, earthy textures. If you've frequented my little blog you know that I'm obsessed with moss. Like, it's a serious problem. It's no coincidence that I've found a way to get it into my Easter decor.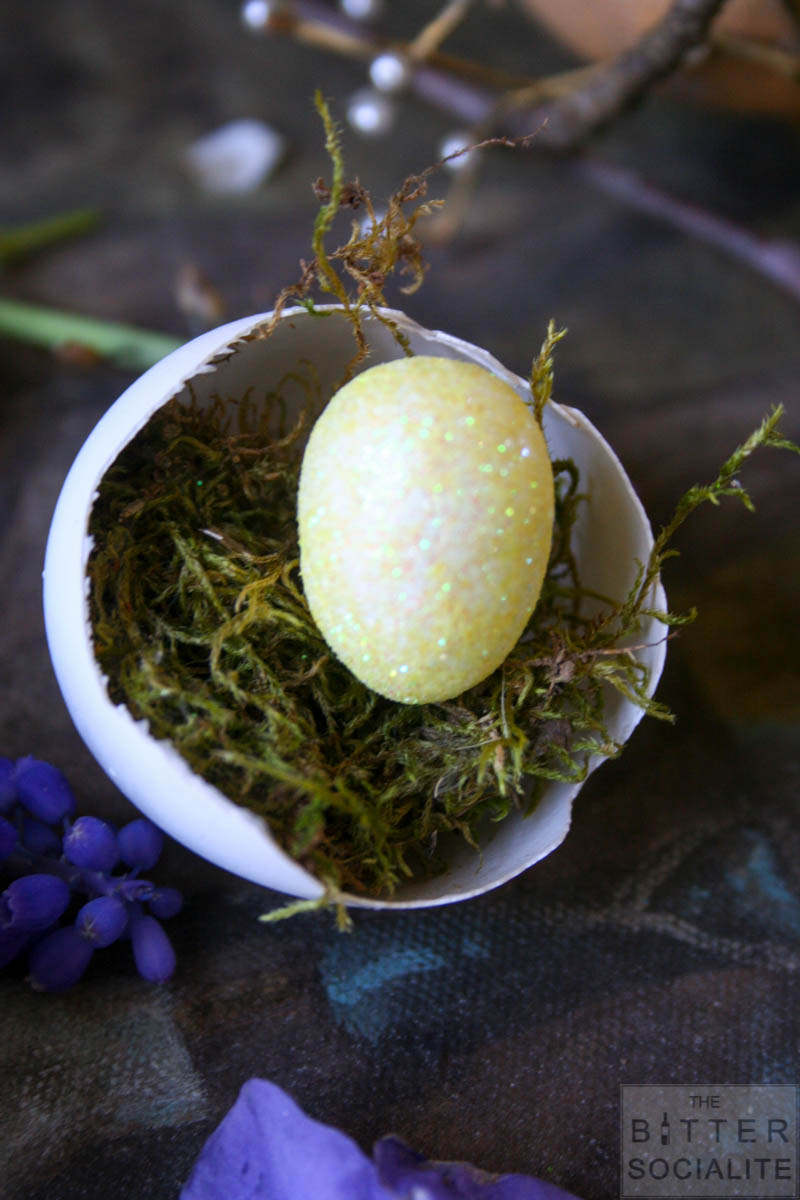 EGG SHELL PLACE CARDS
---
Leftover egg shells have so much more potential than heading to the compost or trash can. They can easily become adorable mini place card holders and the ideal way get that Springtime vibe.Small eggs, candies, or even old timepieces make great takeaways for guests. Pair them with floral dinnerware for that extra bit of pizzazz!
NEWSPRINT EGGS
---
As you all know, I love an unconventional way of decorating Easter Eggs. Especially when that medium involves vintage newsprint. I love the time-worn, golden color and the small typeface of the lettering. From old newspapers to the pages of tattered books, any newsprint you have on hand will work beautifully. And no well-deserved newsprint egg is complete without some adornment. Lace, buttons, brooches and even timepieces take those eggs to the next level. Follow the steps below and get yours made today, just in time for Easter weekend.