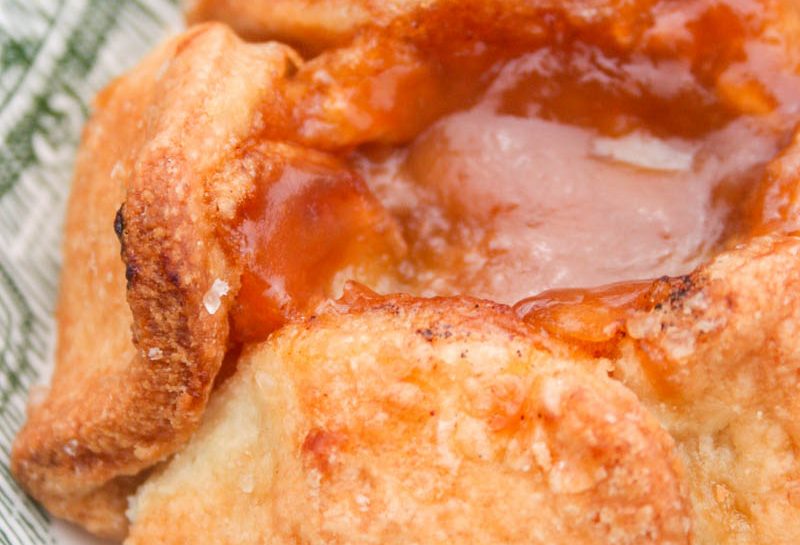 Mini apple tarts showcasing a delightfully sweet, warm filling are ingeniously wrapped in a flaky crust and will easily become your favorite fall treat. Their small compact size makes them perfect for any occasion, and feel right at home next to a big helping of ice cream.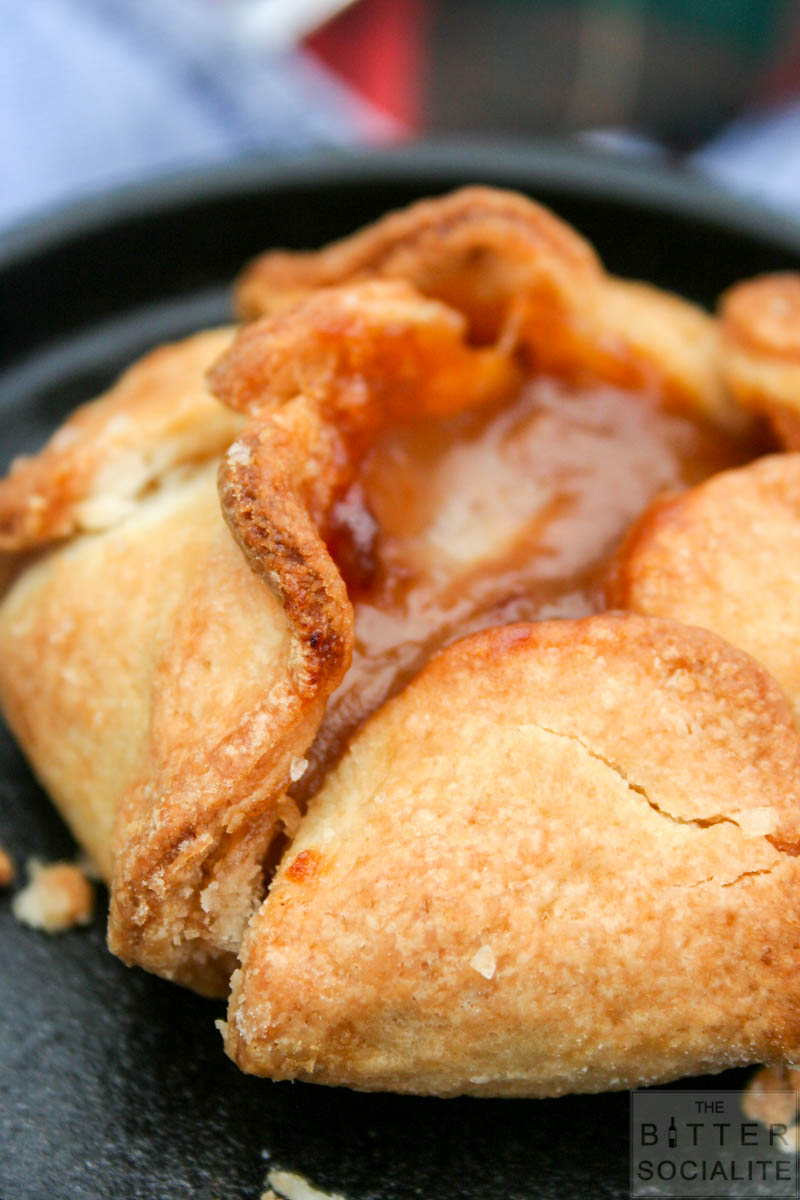 RECIPE: MINI APPLE TARTS:
---
INGREDIENTS:
for the crust:
6 oz cream cheese
2 cups sifted all-purpose flour
2 sticks butter
for the feeling:
3 Granny Smith Apples, chopped
1/2 cup dark brown sugar
1/4 teaspoon cinnamon
1/4 teaspoon nutmeg
1/4 teaspoon allspice
1 teaspoon vanilla
3 tablespoon all-purpose flour
Pinch of salt
3 tablespoons butter, melted
METHOD:
---
1. Preheat oven to 375 degrees. To make the crust, allow the butter and cream cheese to reach room temperature. Combine ingredients in a medium bowl or food processor and mix well on a low speed. Place the dough in plastic wrap and chill for 2 hours. Flour the prep area and roll the dough to a thickness of 1/4 in. Use a biscuit or cookie cutter to cut dough into circles.
2. In a medium bowl, combine all ingredients for the filling, stir vigorously to evenly distribute all components. Spoon filling onto each circle and fold the dough up around the edges. Transfer to a well greased baking sheet. Repeat for remaining tarts. Place in the oven and bake until crust is golden brown and apples are tender. Roughly 20-25 minutes. Remove from oven and allow to cool 5 minutes before serving.