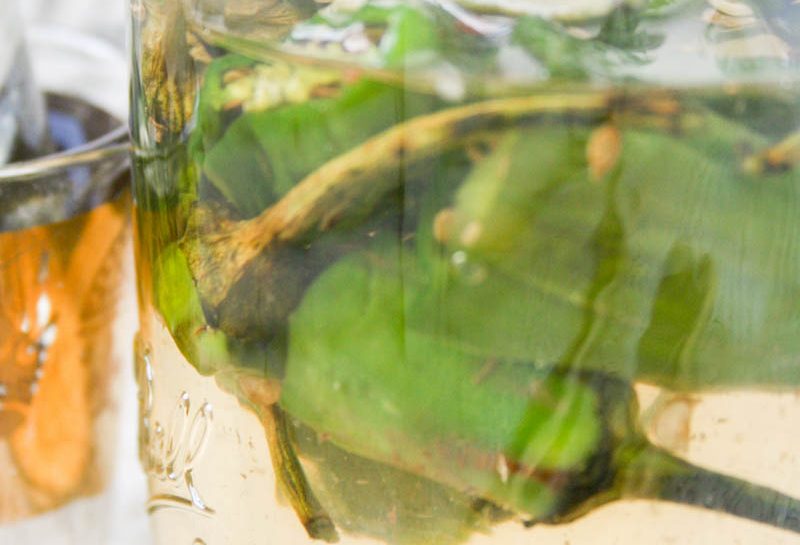 Don't waste all those pepper ends stems and seeds. Create a peppery simple syrup that can be stored in the fridge for use in all of your favorite cocktails.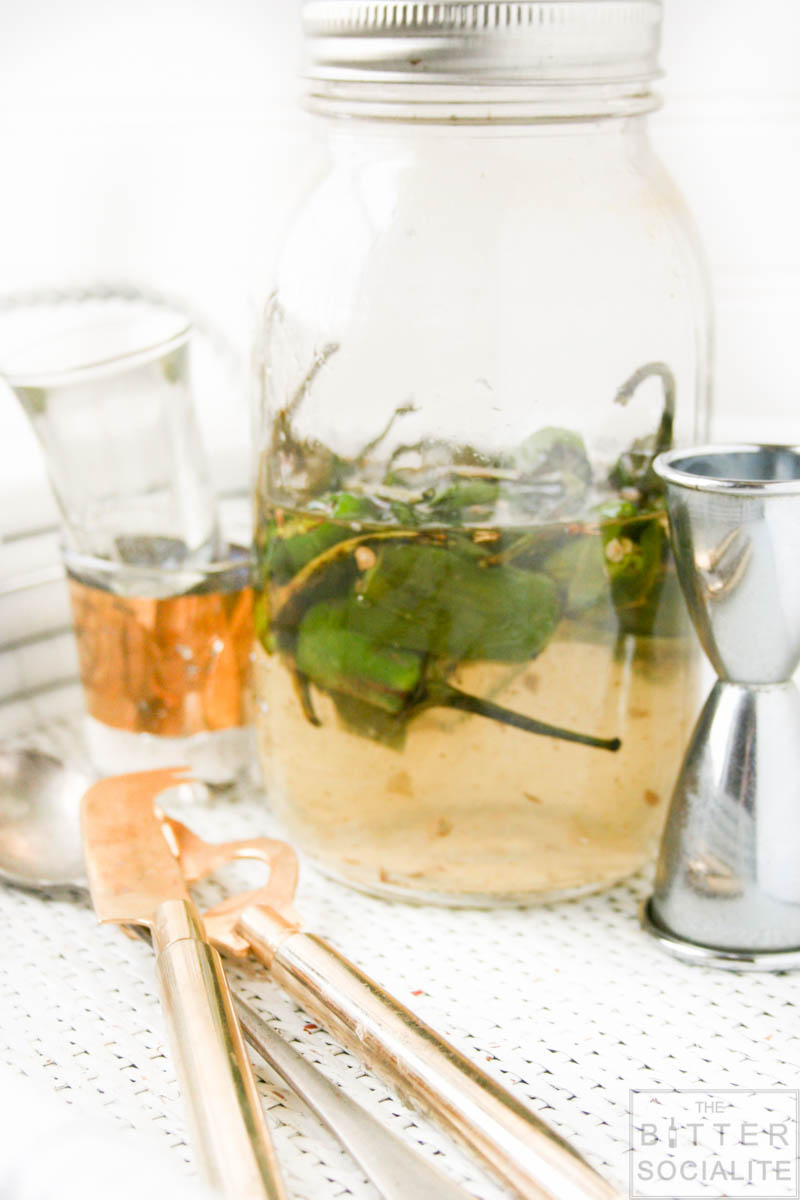 RECIPE: Pepper Simple Syrup
---
Ingredients:
1 cup sugar
1 cup water
1 cup pepper ends and stems
---
Method:
1. Make a pepper infused simple syrup by combining sugar and water in a saucepan over medium heat. Bring to a boil and stir vigorously until the sugar is completely dissolved. Remove from heat and place in a Mason jar with a pepper ends and stems. Allow to steep in the refrigerator for at least an hour.