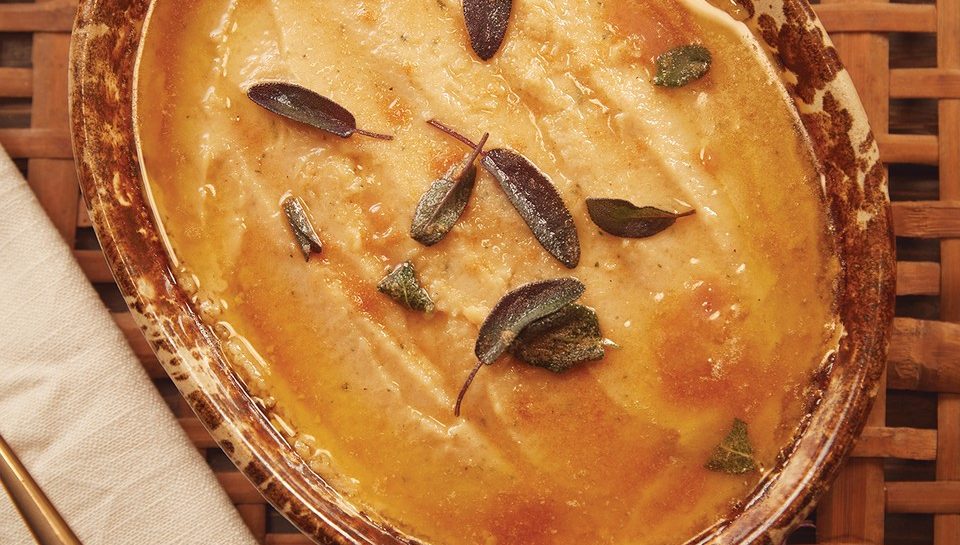 Rutabaga Puree with Sage Brown Butter
---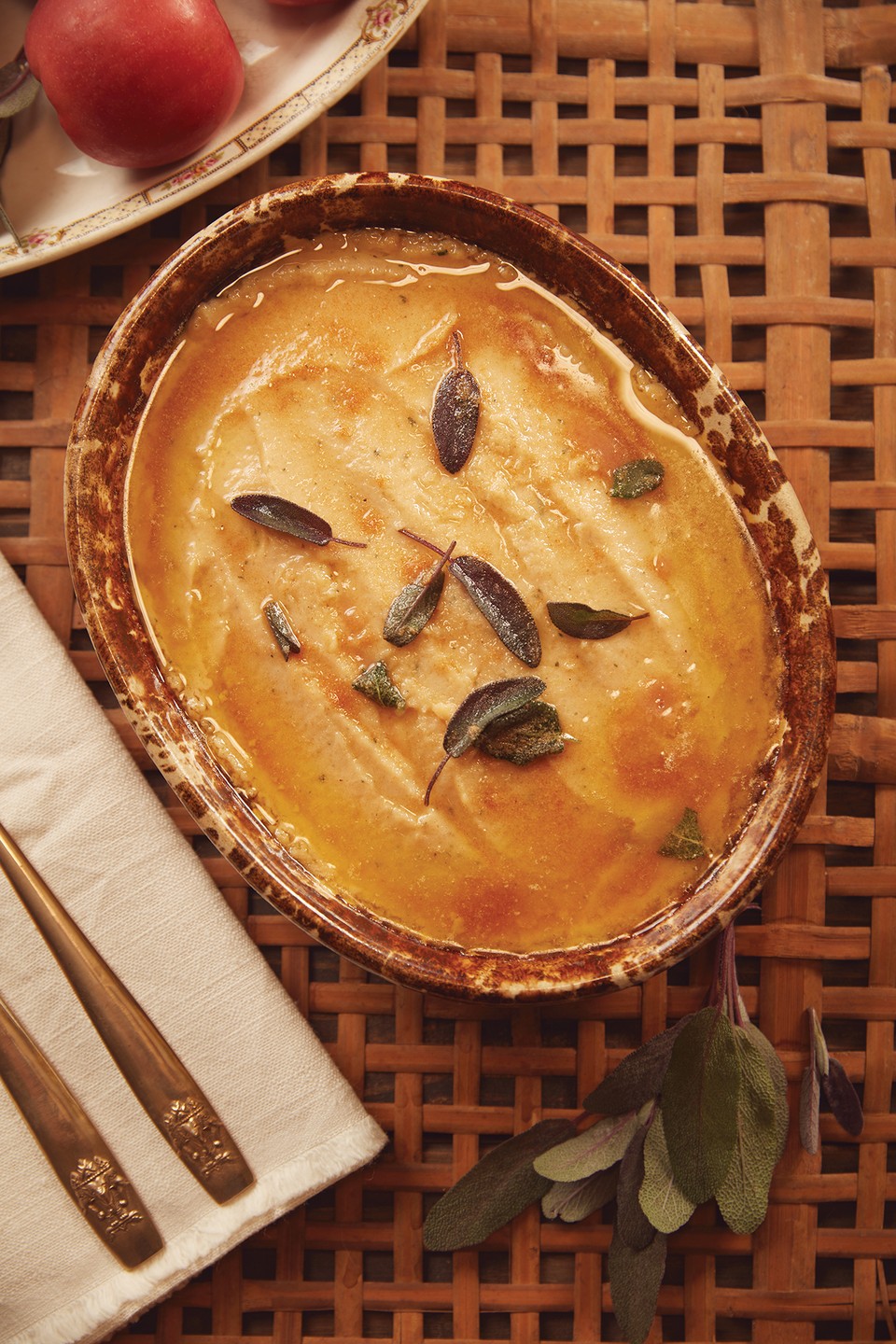 INGREDIENTS: Serves 6-8
3 rutabagas, peeled and chopped
2 cups chicken stock
2 tablespoons salt
1 cup heavy cream
2 tablespoons pepper
1 tablespoon chopped thyme
1 tablespoon finely-chopped sage
2 tablespoons butter
For the butter:
1/2 cup butter
1 clove garlic, finely chopped
7-8 sage leaves
Place rutabagas in a large stock pot; cover with chicken stock and salt. Bring to a boil over medium high heat; reduce heat. Cover, and cook for 15-20 minutes or until rutabagas are tender and easily pierced with a fork. Remove from heat.
Prepare the brown butter: Melt cup butter in a saute pan and cook until brown in color. Add in garlic and sage leaves. Cook until garlic is fragrant and sage has slightly wilted, about 45 seconds.
Transfer cooked rutabagas to a food processor and add remaining ingredients. Puree until smooth and creamy. Transfer contents of food processor to a dish and pour sage butter over puree just before serving. Garnish with additional sage leaves.
–Recipes by Trace Barnett | Photos by James Acomb
This story appears in Birmingham magazine's November 2017 issue. Subscribe today!