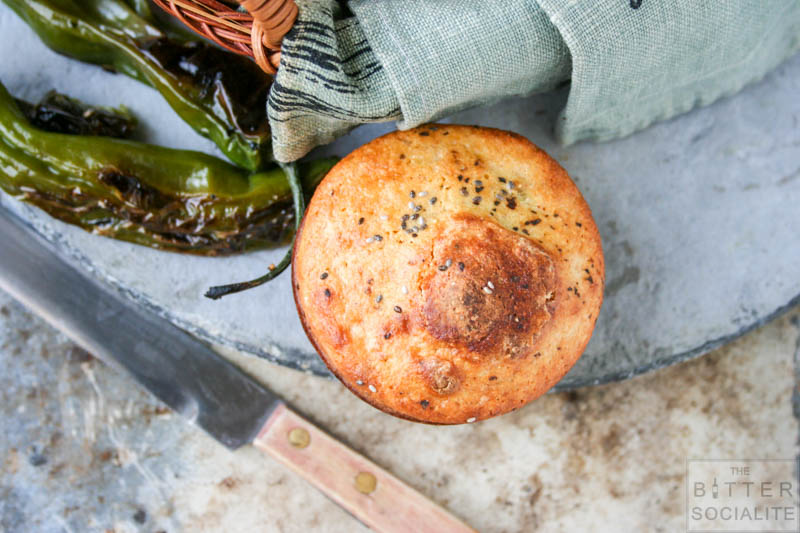 Fluffy buttermilk cornbread gets a bit of Japanese flair with Blistered Shishito peppers and sesame oil. I prefer a sweeter cornbread with a hint of pepper flavor. Top with crushed black peppercorns and sesame seeds as a hint to the flavor explosion your taste buds are about to enjoy!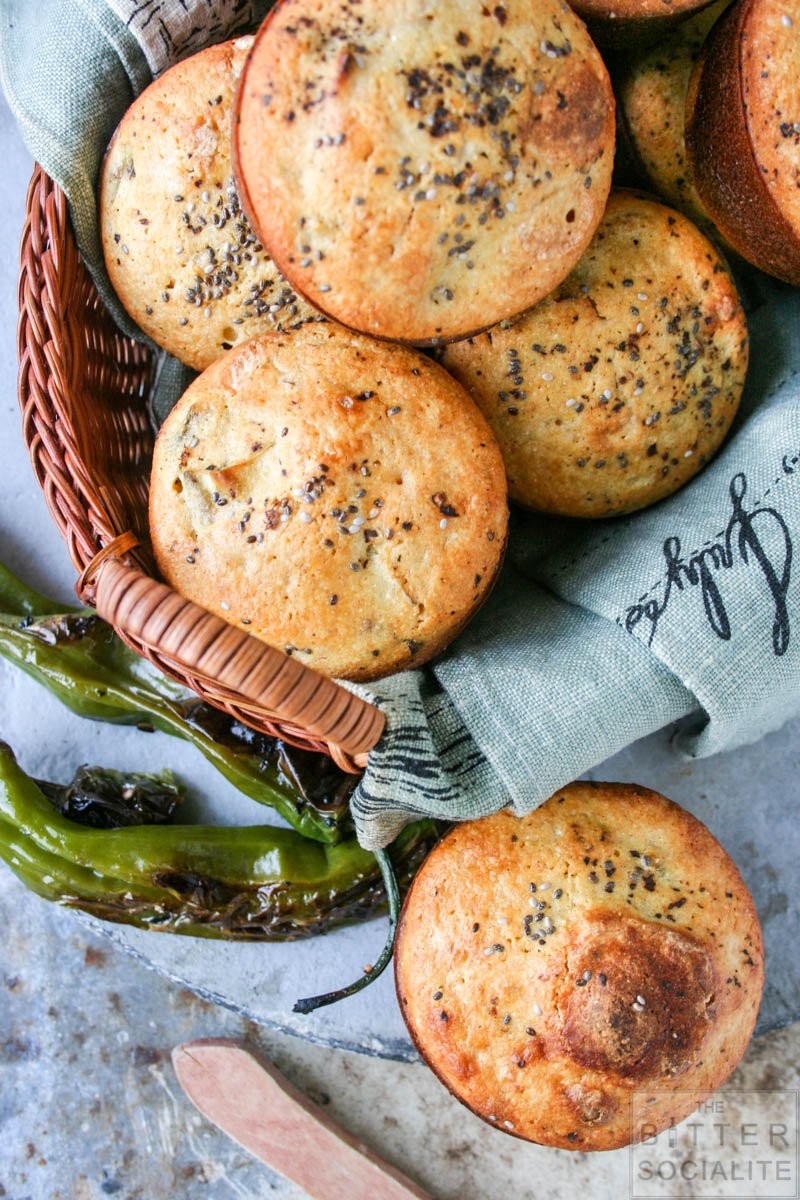 RECIPE: Shishito Pepper Buttermilk Cornbread
---
Ingredients: serves 8-12 
2 cups stone-ground cornmeal
2 teaspoons baking powder
1 teaspoon salt
4 tablespoons sugar
1 teaspoon coarse black pepper
2 1/2 cups buttermilk
3 tablespoons vegetable oil or bacon grease
1 tablespoon sesame oil
2 large eggs, beaten
1 cup Blistered Shishito Peppers, chopped
---
Method:
1.  Preheat oven to 425 degrees. Heat a greased 12 inch cast iron skillet or muffin tin in the preheating oven. Combine the first 4 ingredients in a large bowl. Stir well to combine.
2. Next, add buttermilk, grease/oil, and eggs to the cornmeal mixture. Stir until batter is moistened. Gently add peppers and fold into the batter. Transfer batter to the hot skillet Bake for 18-20 minutes until cornbread is golden and brown.