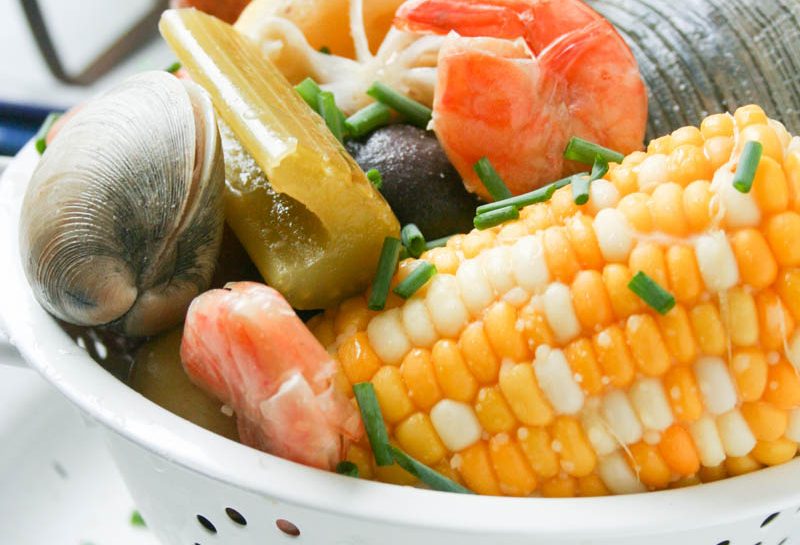 A New England clambake is quintessentially American and brings together friends, families, and neighbors like no other. A traditional mix of lobster, mussels, clams, crabs, or quahogs mingles together with corn, potatoes, and sausage in a glorious mix of coastal spices right on the sand. But just because we are in the South doesn't mean we can't channel a little New England vibe, with our own Southern spin of course. Utilizing fresh Gulf seafood, handcrafted sausage from Conechuah county, Alabama, satsumas, white wine, and farm fresh produce, this one-pot Southern Clam Bake will transport your taste buds directly to the coast.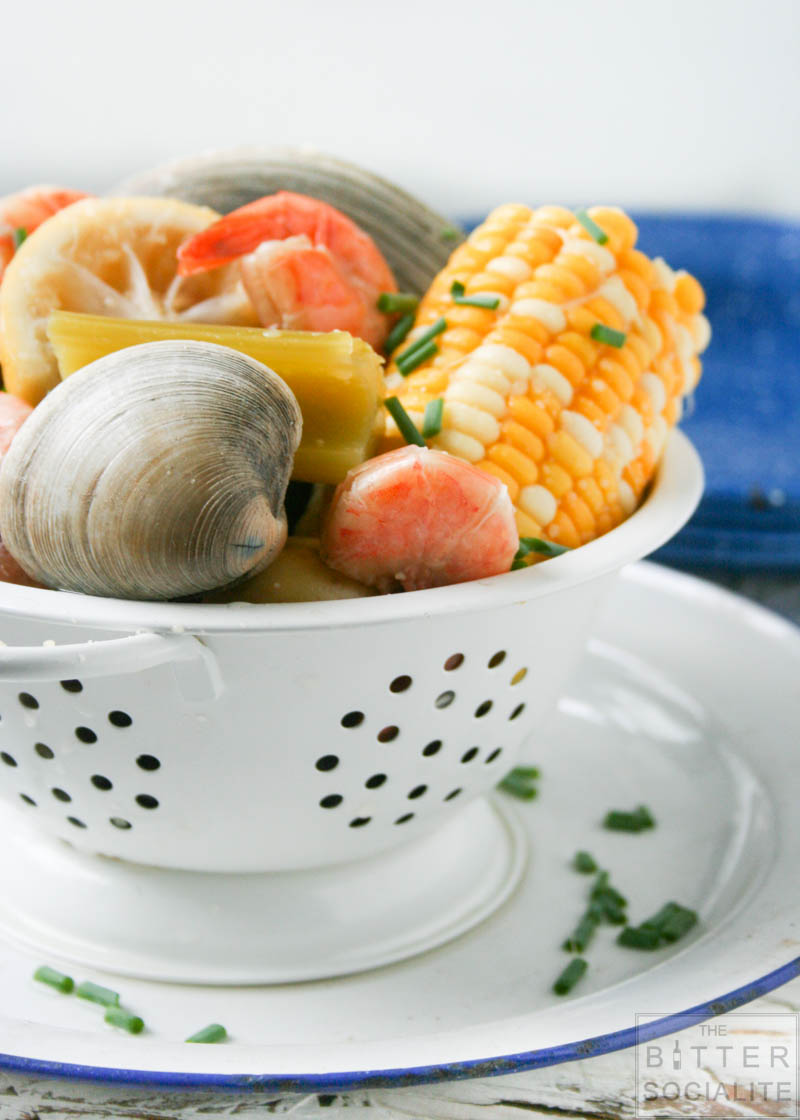 RECIPE: SOUTHERN STYLE CLAMBAKE
---
INGREDIENTS:
1 750 milliliter bottle of dry white wine 1 can beer
8 cups water
2 1/2 lb small new potatoes
3 onions, quartered
3 lemons quartered
1 orange, quartered
4 stalks celery, cut into 1/2 inch pieces
6- 8 ears of corn, halved
1 1/2 pound Conecuh sausage, thickly sliced
1 lb shrimp, peel on
4-6 pounds Littleneck, Manila, or steamer clams, scrubbed
1 bag shrimp boil
1 large bunch of thyme
1 cup butter
1 large bunch of chives
METHOD:
---
1. In a large steamer pot, combine wine, water, shrimp boil, thyme, and beer. Bring to a boil. Add potatoes, onions, orange, and celery. Cover and return to a boil for 8-10 minutes.
2. Add sausage, clams, and lemons; cover and cook until clams have opened, 10 to 12 minutes. Add shrimp in a single layer, cover, turn off heat, and let sit until shrimp are opaque throughout, about 3 minutes.
4. Use a slotted spoon to transfer clambake to a large platter. Season broth slat and pepper and chives. Serve in small bowls alongside clambake. Garnish clambake with an additional sprinkle of chives.