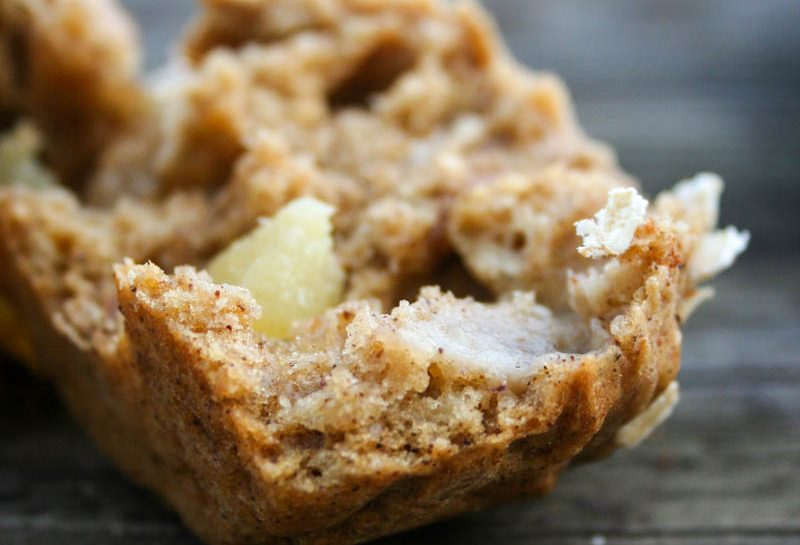 Wake up with all the spicy flavor of the season with Spiced Pear Muffins. Warm and moist, these muffins showcase the bold flavors of cinnamon, nutmeg, and allspice. Earthy oats and nuts, such as pecans or black walnuts create the perfect balance with the sweet intensity of fresh pears. Pairs well with strong coffee, whipped cream, and lazy holiday mornings.
RECIPE: SPICED PEAR MUFFINS
---
Ingredients: serves 12
2 cups all-purpose flour
1 tablespoon baking powder
1/2 teaspoon salt
1/4 cup sugar
1 egg, beaten
1 cup milk
1/4 cup melted butter
1 teaspoon allspice
2 teaspoons cinnamon
1/2 teaspoon nutmeg
1/2 teaspoon pumpkin pie spice
1 tablespoon vanilla extract
1/4 cup dried cranberries
1/4 cup mollasses
1/2 cup pecans or walnuts, chopped
3 pears, pared and chopped
1/4 cup oats
---
Method:
1. Preheat oven to 375 degrees. Generously grease a muffin tin. Pare and chop pears. Set aside.
2. Sift flour, baking powder, sugar, and salt in a large bowl. Beat egg slightly and add to the flour mixture. Gradually add in melted butter and milk. Stir well to combine. Fold in all remaining ingredients.
3. Fill the cups of the muffin tin two-thirds or three-quarters full. Sprinkle with oats, sugar, and a pinch of nutmeg. Place the muffin tin in the oven and bake muffins for 15-20 minutes or until a toothpick interested in a muffin center comes out clean. Remove from oven and turn them out on a rack to cool.