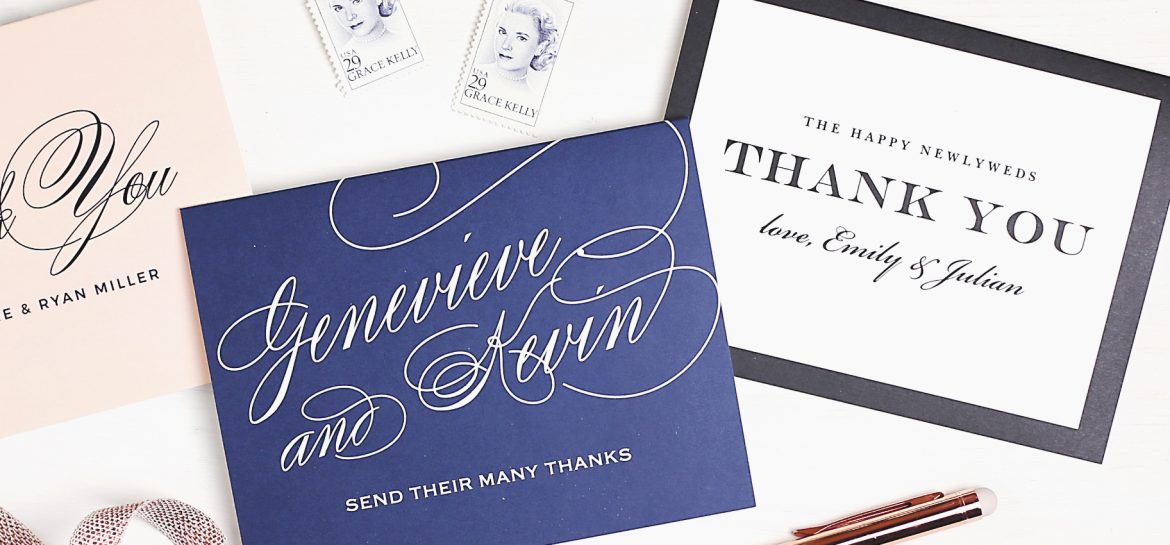 If there is one thing my grandmama taught me, that would be a handwritten and thoughtful thank you note warms the soul. A well-respected southern lady, her notes of thanks endure the test of time and become keepsake family heirlooms forever evoking memories of monumental life occasions captured in her signature handwriting.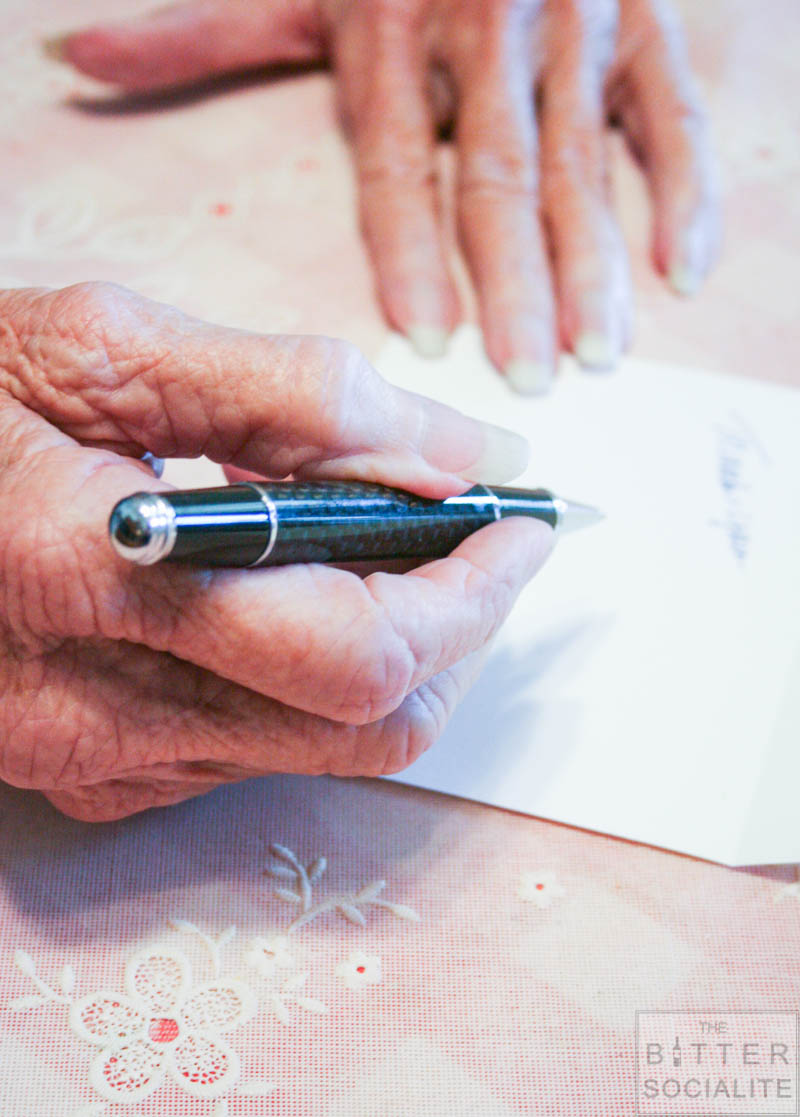 As we enter the new year with a laundry list of resolutions and other self-improvement goals, it's especially important to pay close attention to those that benefit the ones that matter most. At the tip-top of my resolution list is to revisit the handwritten thank you note. In an age of digital correspondence, it's more important than ever to connect with those that matter most with a personal touch rather than a text, tweet, or post.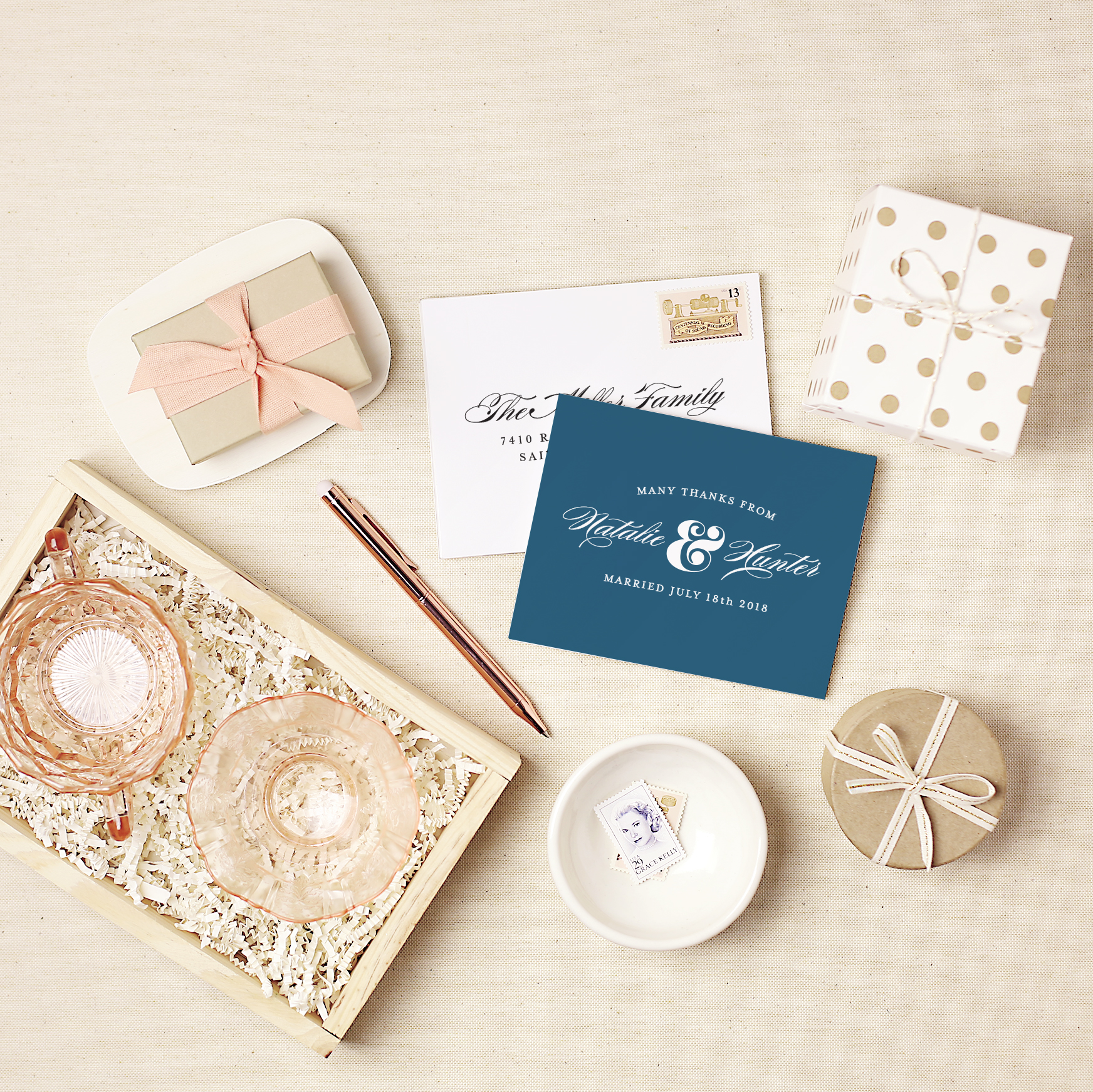 The key to an effective thank you note lies not only in the words of endearment you write inside; but also in choosing a card that is in every sense your own. Gone are the days of mass produced uncustomizable cards plucked from a shelf in a superstore. Basic Invite is one of the few websites that allows customers almost unlimited color options with instant previews online. Once you select a design, you can change the color of each element on the card to over 180 different color options ensuring the card is exactly how you want it, down to the littlest detail. The result is a thank you note that is uniquely yours for every individual occasion.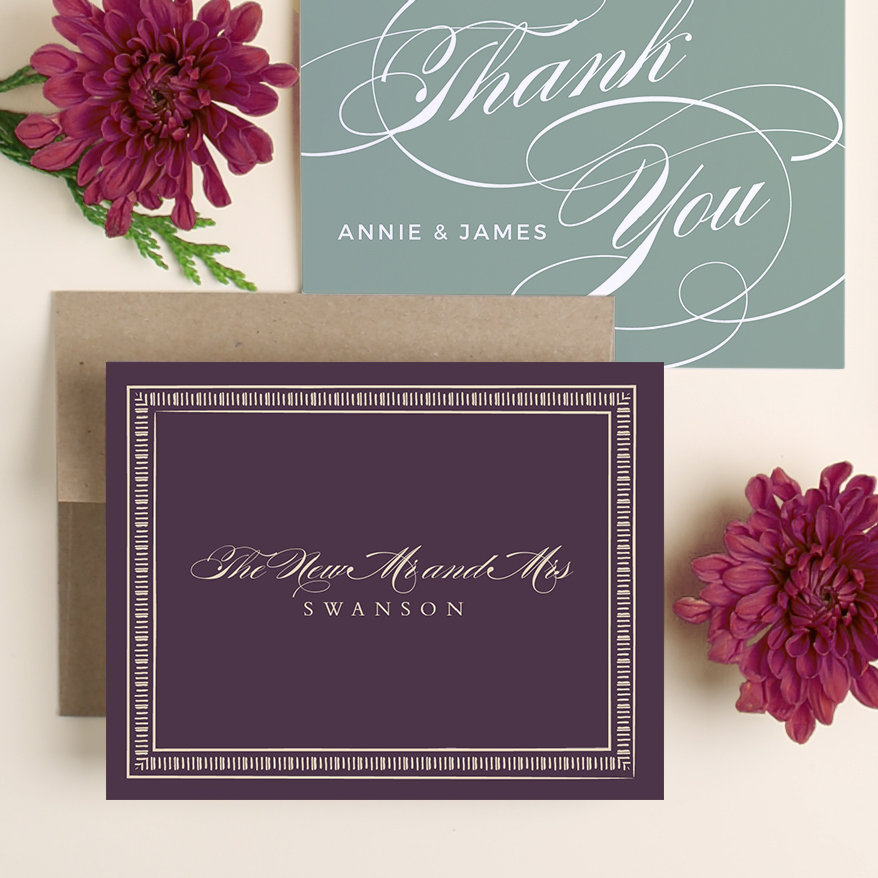 Not only can you design a card with the perfect color scheme; you can also order a printed sample of the actual card so you can see exactly how it will print as well as the paper quality before you have to place the final order. Basic Invite is one of the few stationary websites offering over 1500 thank you card designs. Each one of them customizable to suit your style. As a Bitter Socialite, a card that matches my style is a must-have. With a thank you note for every occasion and designs varying from foil to photo and everything in between, Basic Invite has a card just waiting for you.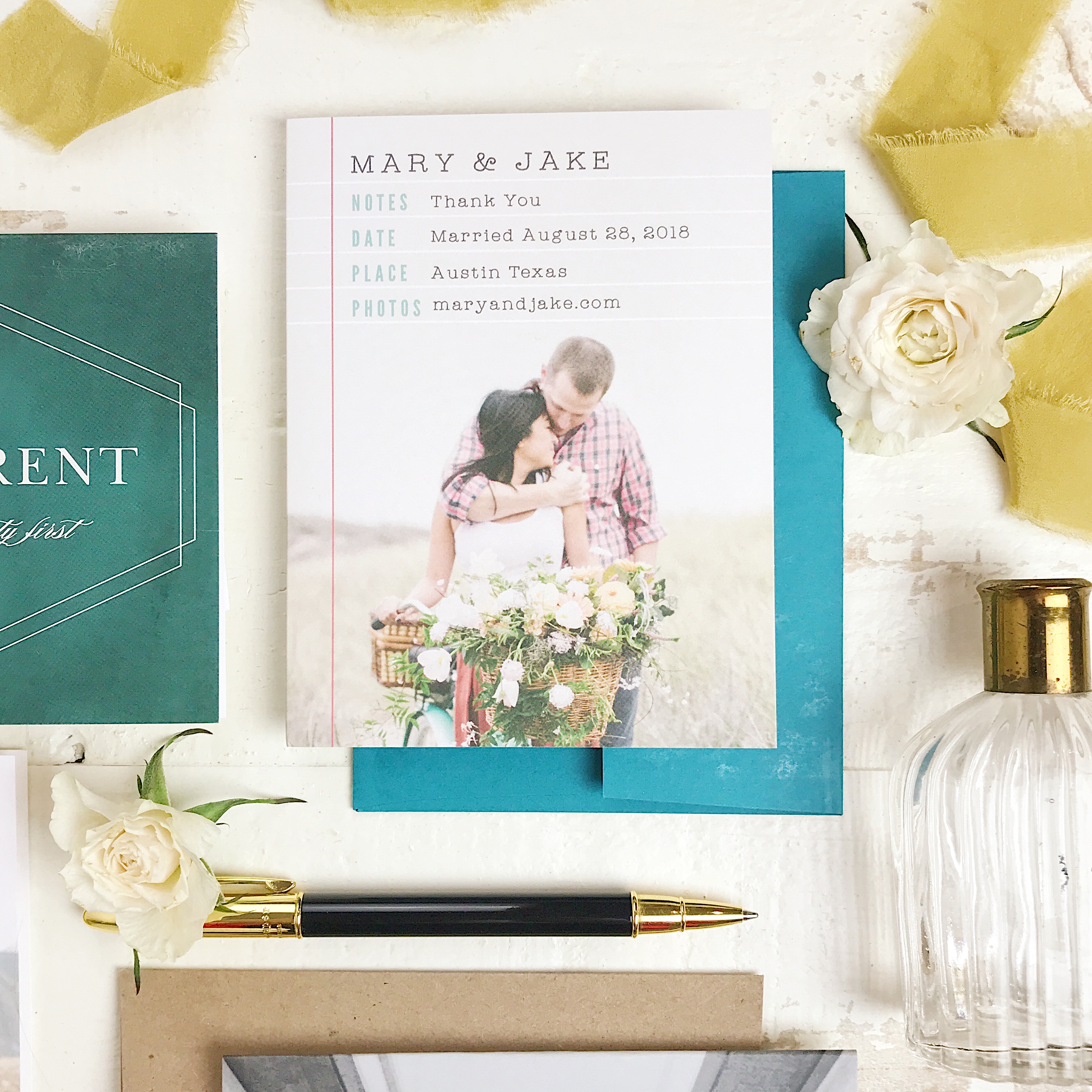 First impressions are so very important, and the perfect card requires an envelope equally as impressive. Basic Invite showcases 40 different colors of envelopes to choose from so you can rest assured that your card will stand out even before it's opened. All of the envelopes are peel and seal so they can be quickly, and securely closed.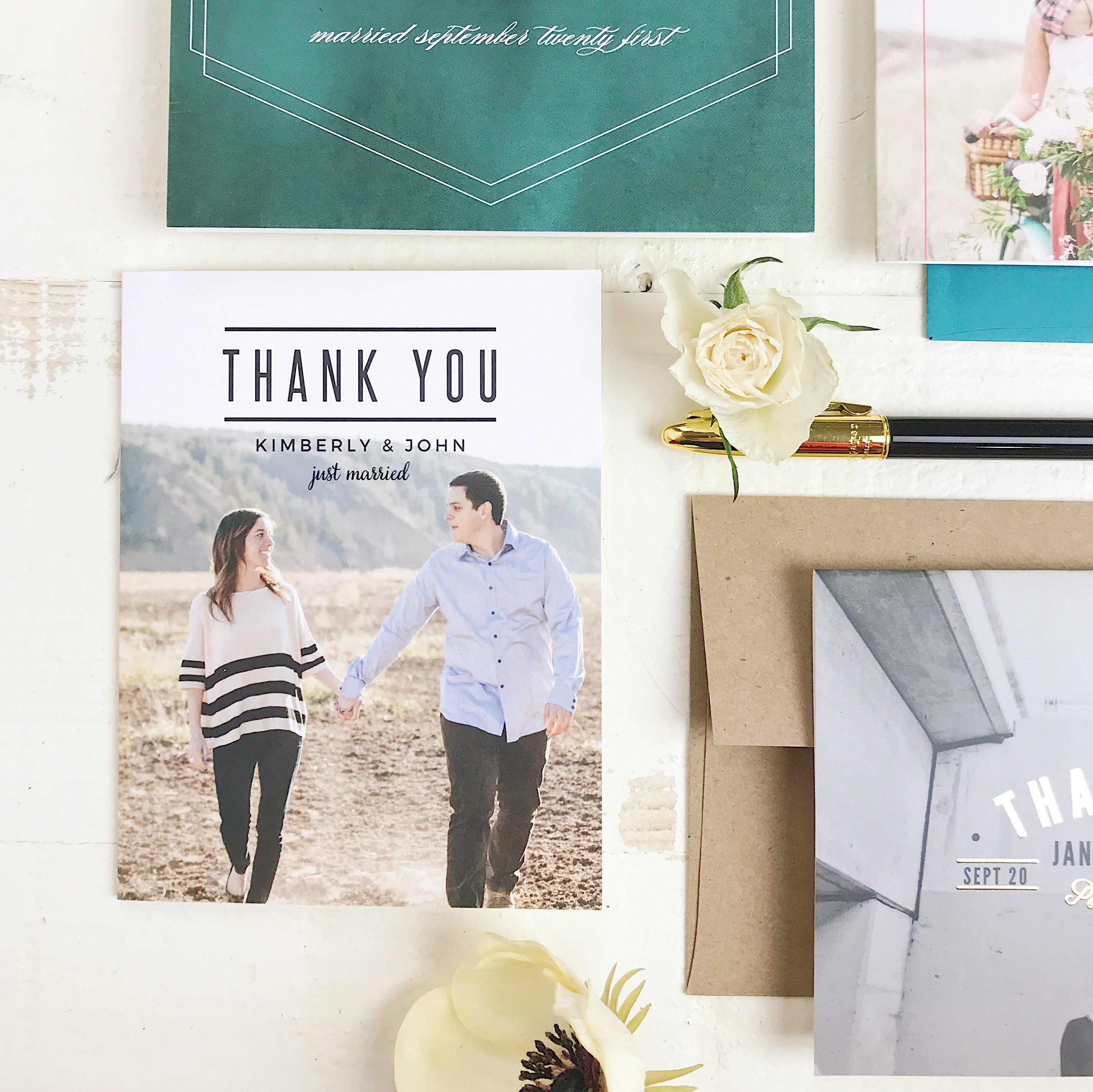 Another great feature of Basic Invite is their free address collection service that requests your addresses with just three simple steps. Share a link, collect addresses, and get free envelope printing. It comes as no surprise that Basic Invite is the leading online stationary source and my newest ally in keeping my most important of resolutions, showing gratitude and thankfulness to the ones I love most. No matter the need, Basic Invite has you covered.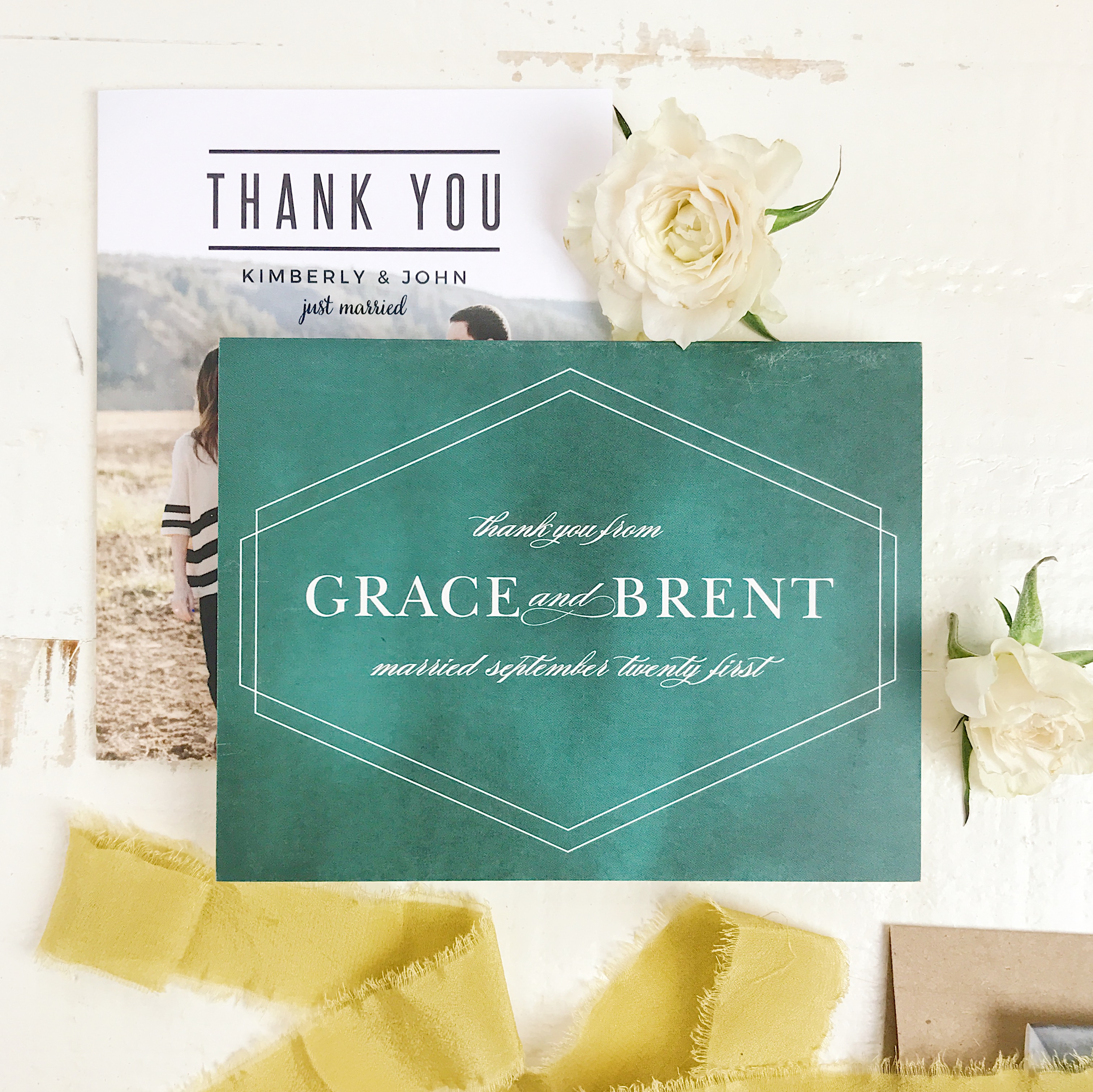 A thank you note that's equally thoughtful and meaningful contains a few key elements to really express your gratitude. Whether it's an overnight stay, a gift, or lovingly prepared dinner at neighbors, saying thank you can sometimes leave us at a loss for words. Follow the steps below to write the perfect note for those special moments.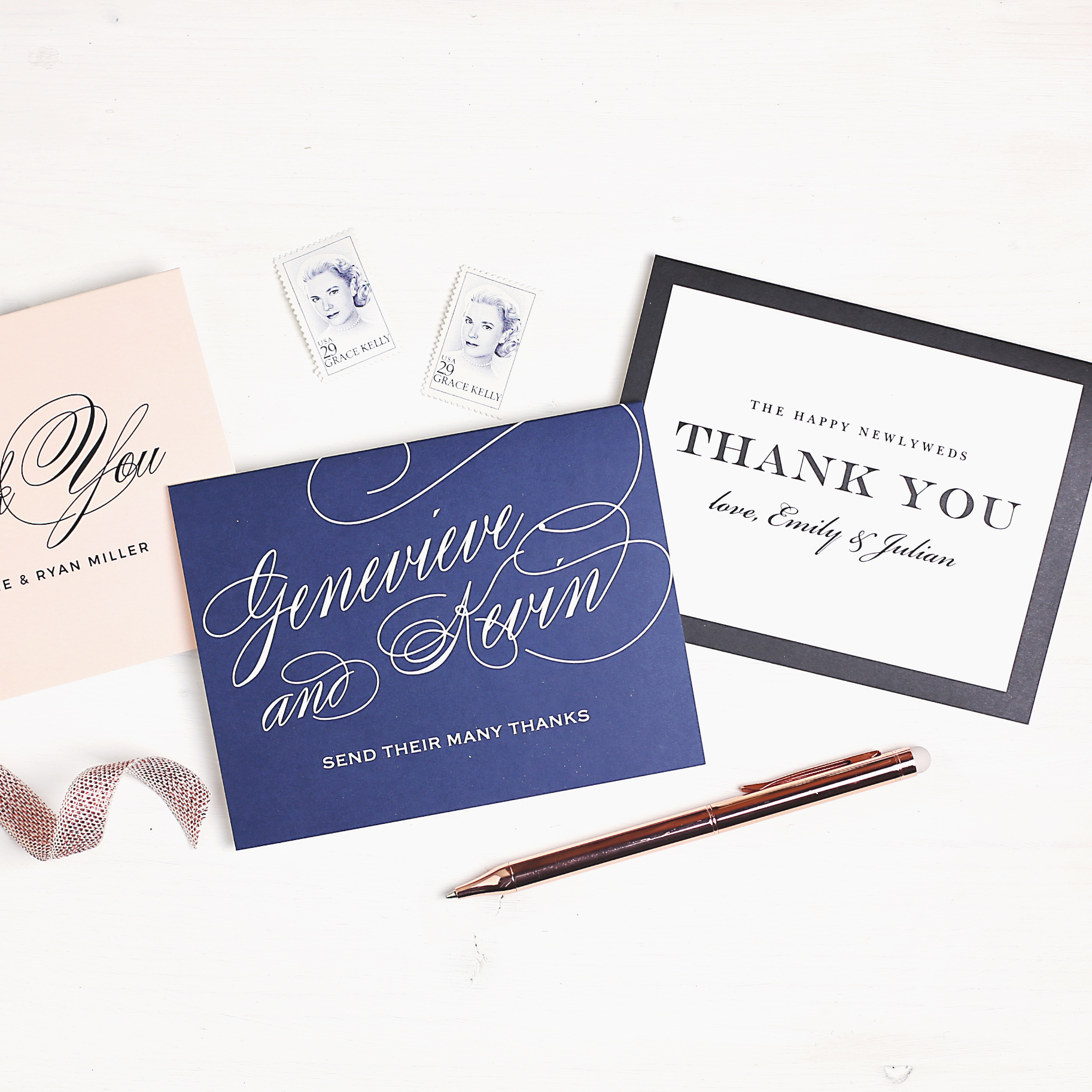 Show Gratitude
Thank you for the …
I am grateful for …
I am thankful for …
I appreciate the …
State the Gift or Act
Thank you for the beautiful photo frames for our new home.
I am incredibly thankful for your hospitality and allowing me to stay overnight in your home.
I am thankful for your unwavering friendship and your attentive ear.
I appreciate the wonderful coupon for my favorite coffee shop.
Mention Your Reason for Being Thankful
I can't wait to use the beautiful frames you gifted us to showcase the highlights from our wedding.
Your attention to detail really made all the difference when opening your home to us for the holidays.
Your attentive ear and willingness to sit and listen made a difficult decision so much easier to decipher.
End with a closing statement
I can't wait to plan a dinner with you soon.
Look forward to grabbing coffee or cocktails next time you are in town.
Lets plan on chatting and catching up at your earliest convenience.
Sign the Note
Love
Gratefully yours
Many Thanks
With sincere thanks
Affectionately