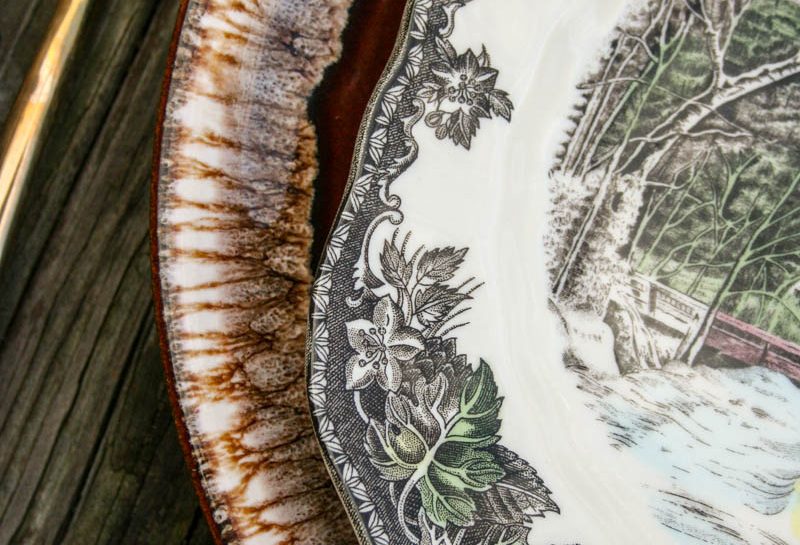 We are exactly one week out from Thanksgiving; and that means all kinds of food prep, housework, and decorating will commence. With all of the stresses that come with the holidays, the debate on how to create a showstopping centerpiece should not be one of them. The secret to pulling a killer table together is to simply use what you have readily available at your fingertips. No need to rush out in a furry for things such as new dishes, glasses, flatware, or florals. With a few little tricks and the right placement, you'll have a cohesive mix of holiday cheer that's equally chic and eclectic.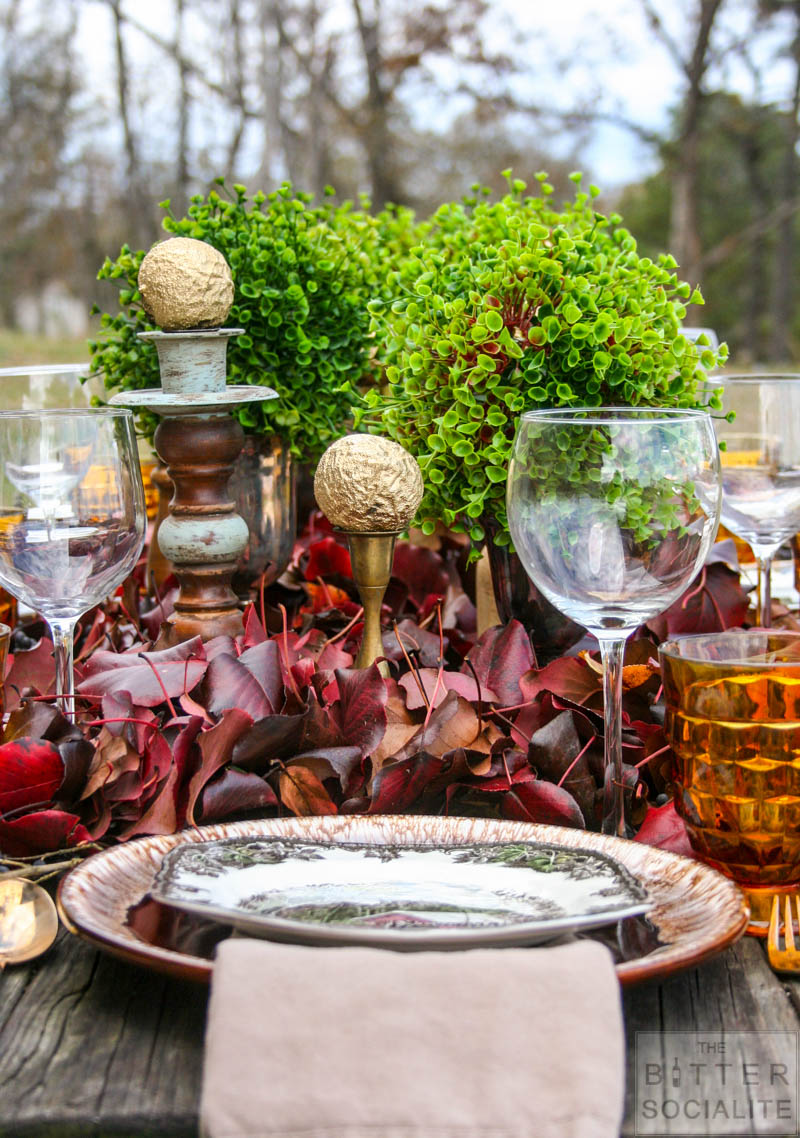 For Thanksgiving, I prefer to design a centerpiece that is uniform and runs along the length of the table. This design is ideal for oversize holiday tables. Collections of silver goblets and candlesticks that range from brass to wood intermingle and create lovely vessels for arrangements. As far as arrangments go, those that use tiny tidbits of water are perfect. I am no advocate for artificial flowers, but in certain instances that can feel right at home among other natural elements. When I do use artificial specimens, I always stick to solid varieties in a uniform color, close to that of its real counterpart. Here, solid balls of greenery dug out from my Christmas decor are placed just atop a silver goblet. Void of water and life, their longevity allows me to assemble my table days or weeks in advance without the worry of wilting.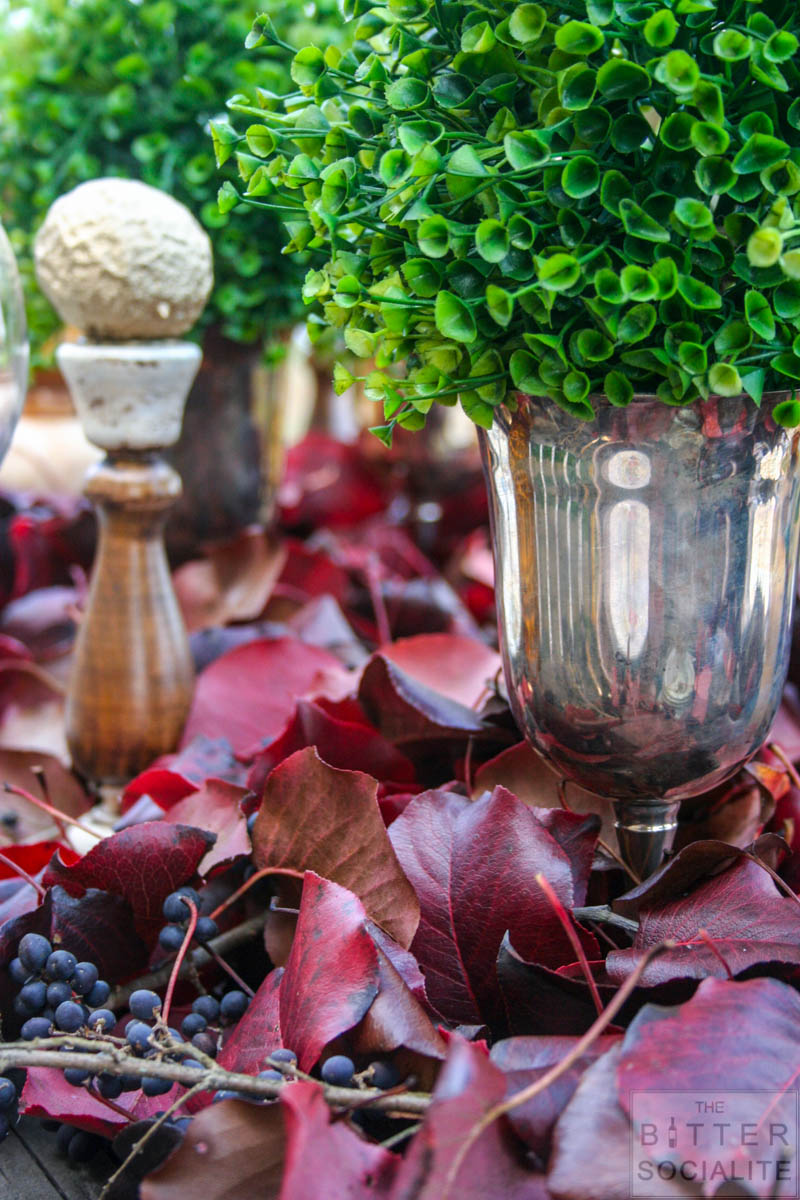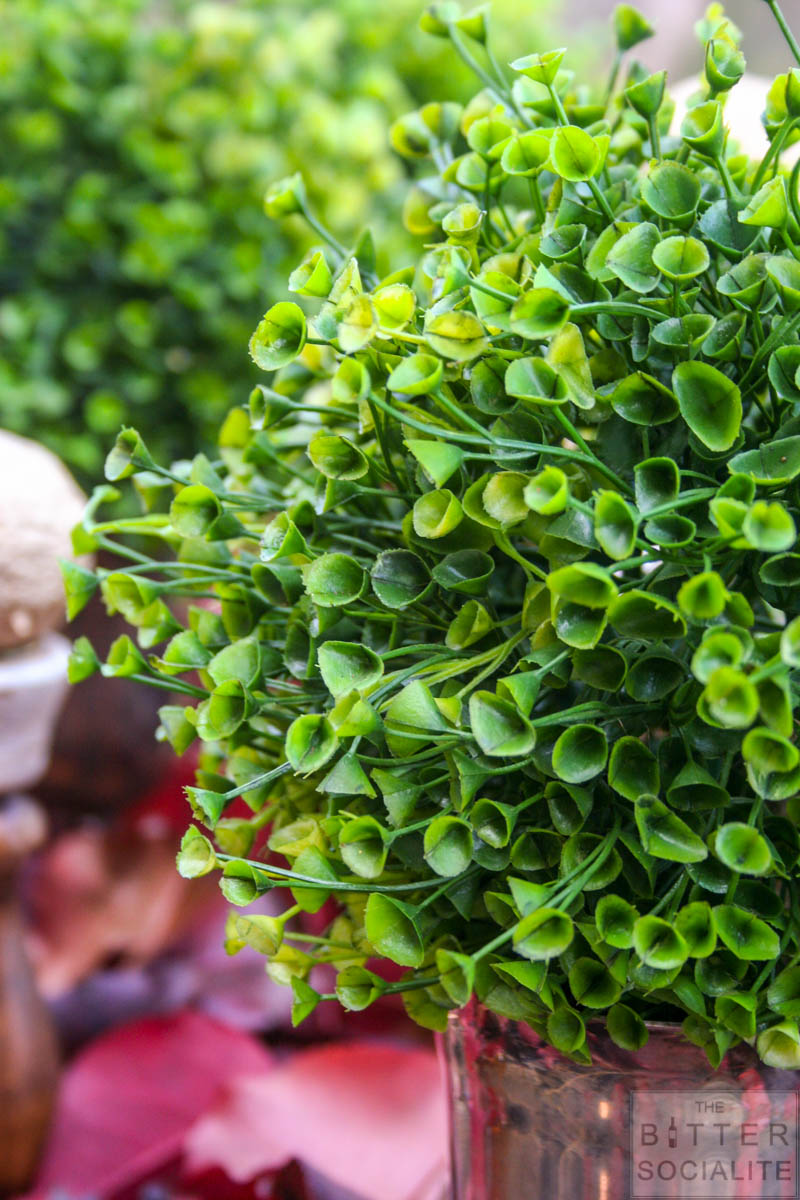 Candlesticks echo the curve of the goblet stem. Rather than using candles, I've crowned them with a single, gilded black walnut. The spherical shape is so very pleasing to the eye. Any kind of nut would work, including both pecan and English walnuts. Taper the centerpiece at each end with the shorter goblets or candlesticks.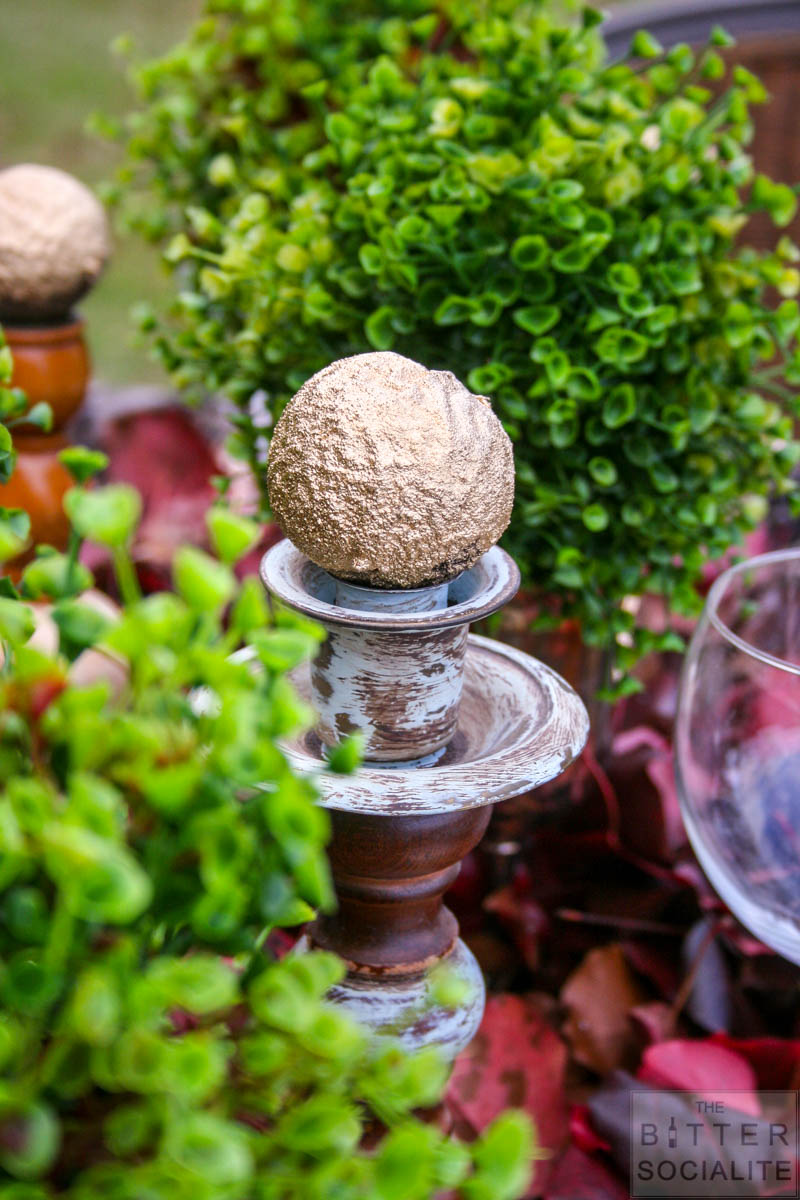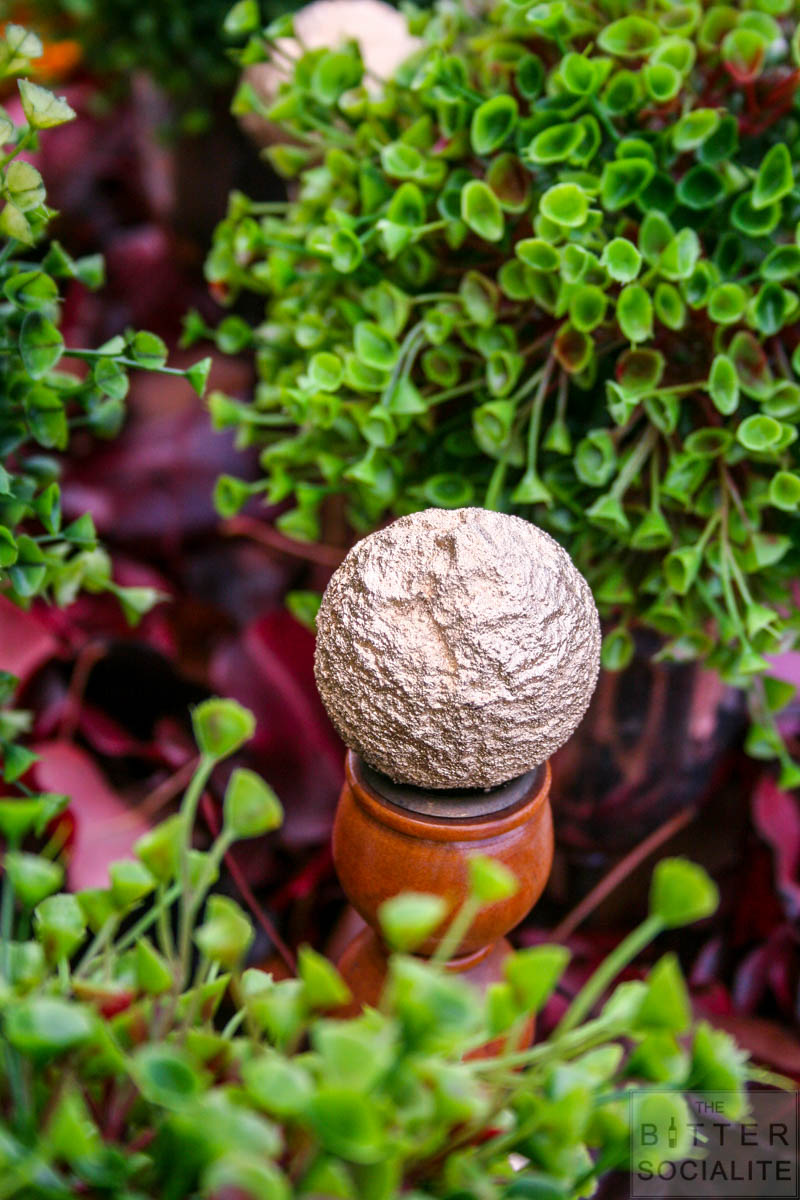 For a touch of the season, Bradford pear leaves that have shed in a plum hue form the runner of the table. Pile the leaves in and around goblets and candlesticks. Accents of dark purple privet berries contrast just enough with the leaves and compliment the florals of the dishes.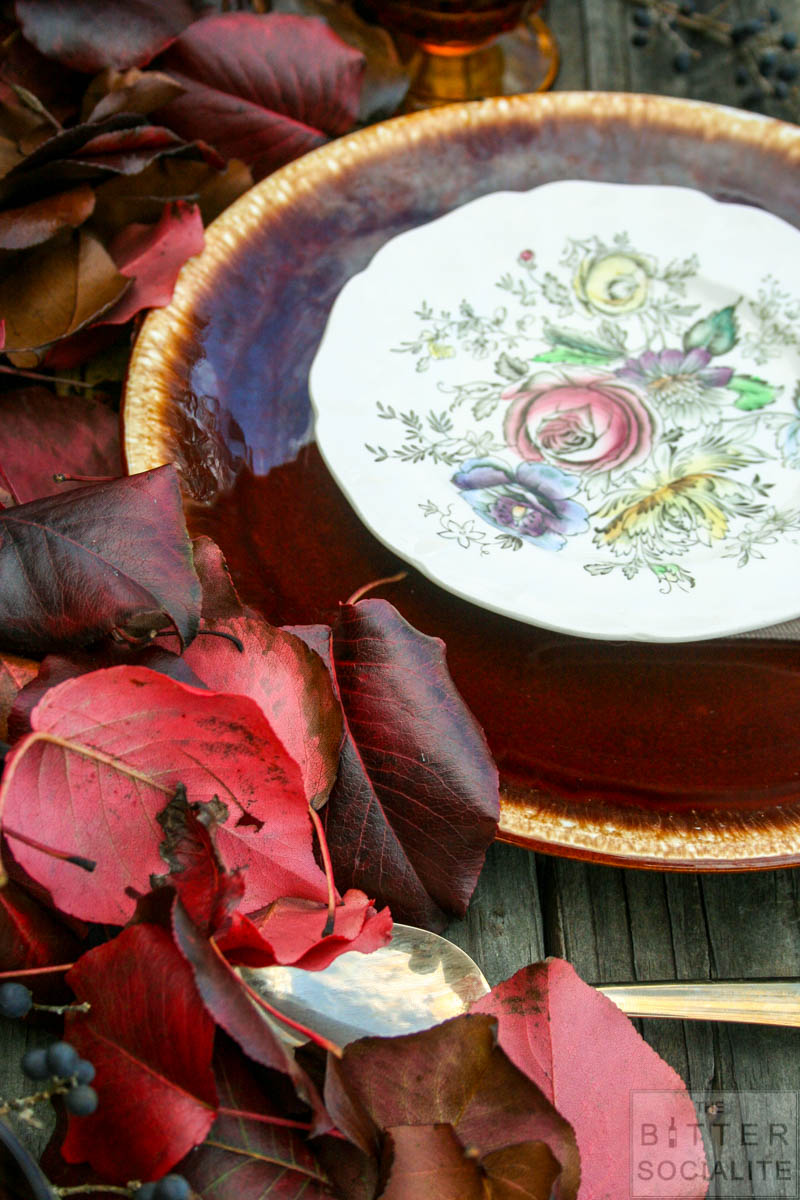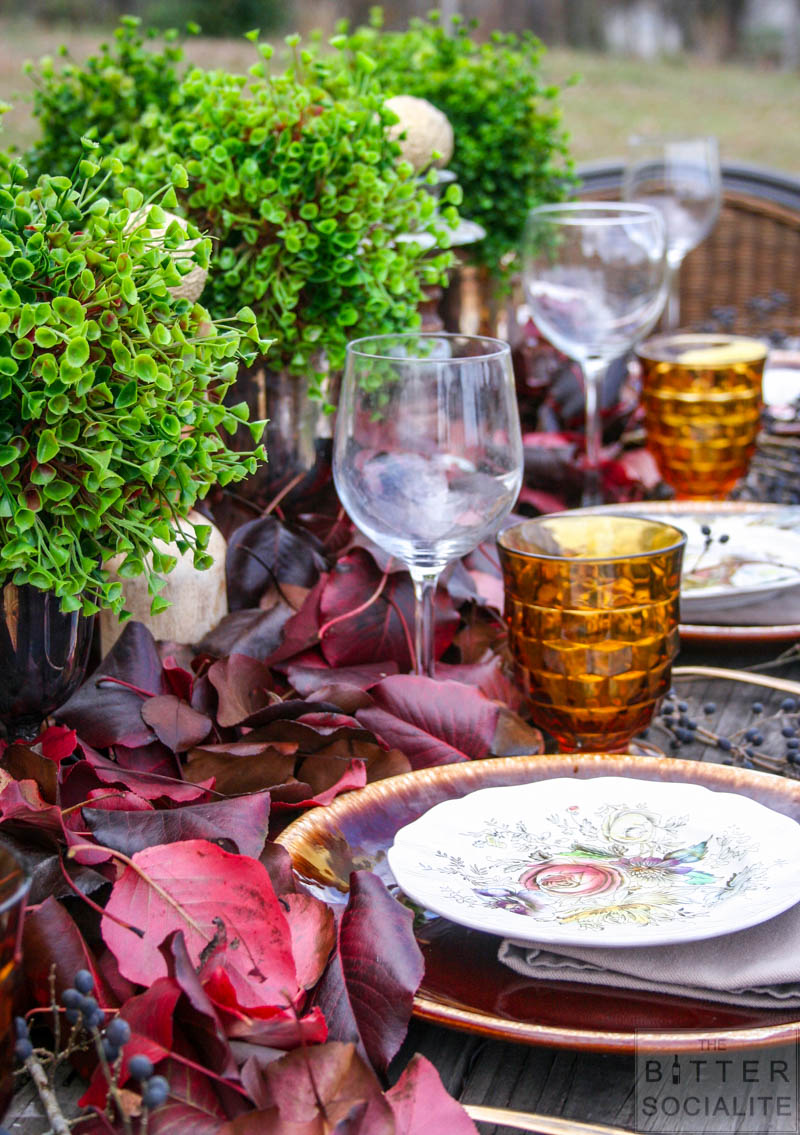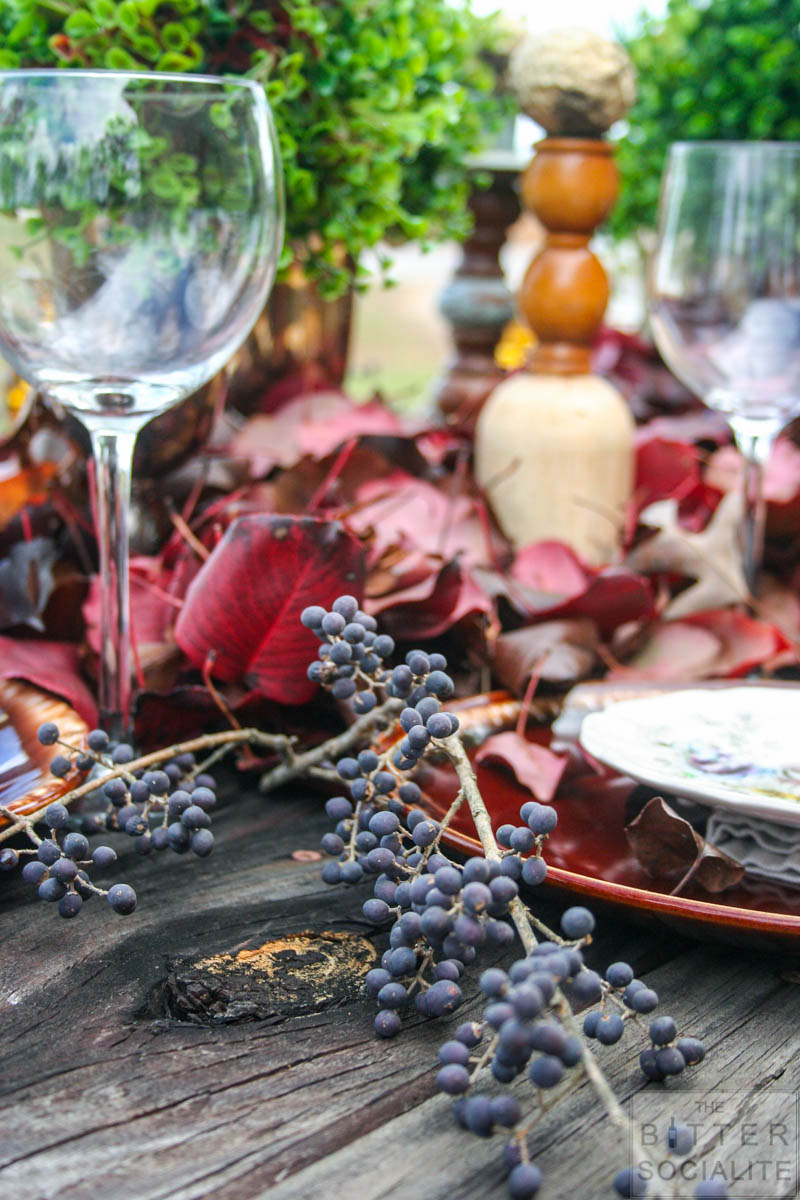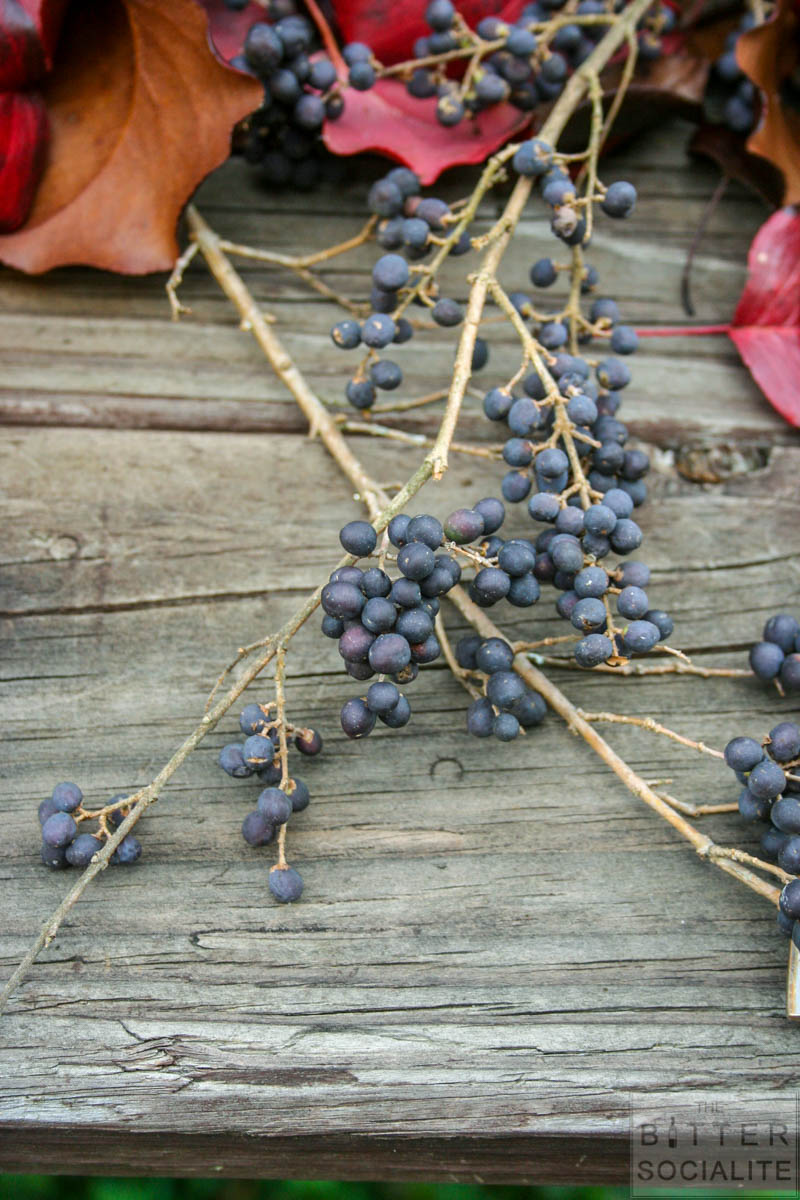 Dishes for this table can be as simple as a complete set of solids, or a playful mix of patterns or materials. Hull plates from the 1970s serve as a unifying base for mismatched patterned pieces that work cohesively by alternating. The glassware is set in the same manner. A single brown goblet also from the 1970s tying them all together. Napkins should be solid and far from the focal point of each place setting. Cutlery in brass or gold is always a luxe touch for both formal and informal occasions. The real secret to any perfect table is, of course, the company. So keep it sane, simple, and easy this Thanksgiving with a centerpiece that's oozing with personality. Cheers!