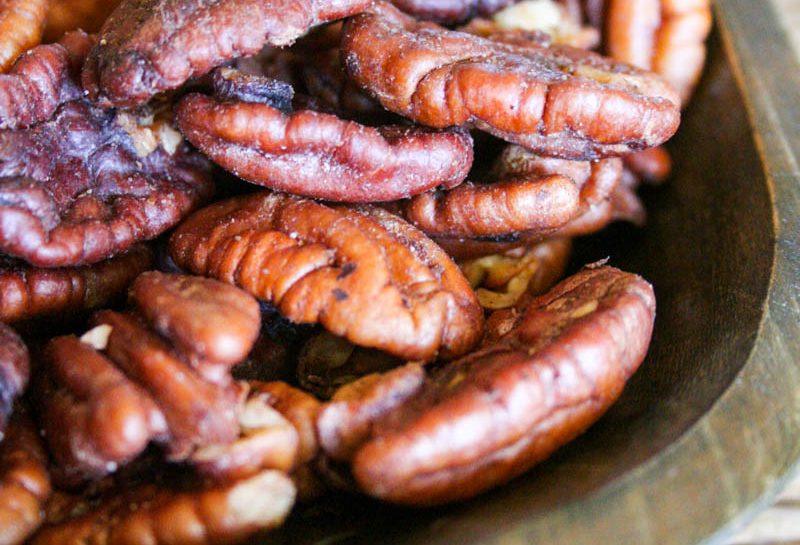 My dear friend Bettie had a complete love for pecans. So much, in fact, she bought like 45 pounds at one time and shelled each of those little babes by hand. To honor her love of these little nut angels; throw them into the oven to toasted with flavor bombs of your choice. The result is a crunchily addictive snack ideal for guests to munch on in between sips during the holiday season.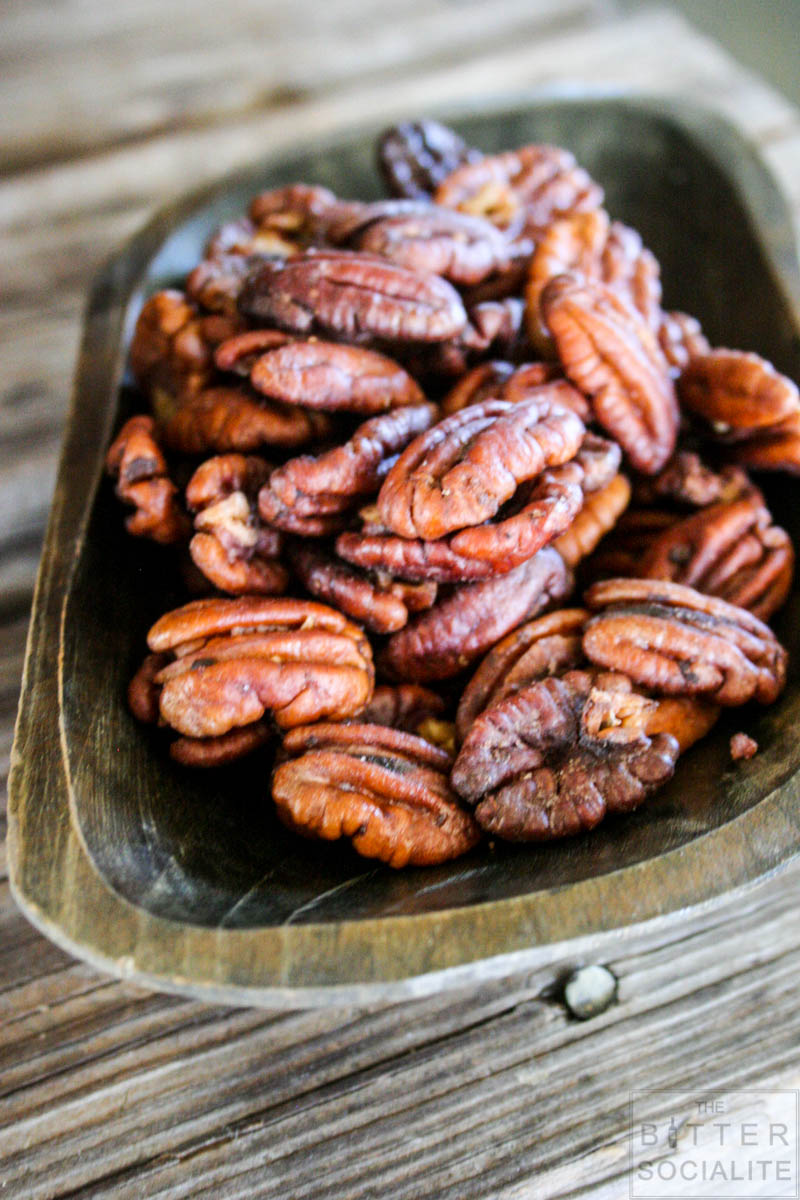 RECIPE: TOASTED PECANS
---
INGREDIENTS: serves 8-12
1 pound pecan halves
4 tablespoons melted butter
1 teaspoon salt
1 teaspoon pepper
1 tablespoon chopped thyme
---
METHOD:
1. Preheat oven to 325 degrees.
2. In a large bowl, toss pecans with butter, salt, pepper, and thyme. Pour onto a large baking sheet. Place in the oven and bake for 10 minutes. Remove from oven and toss. Return the pan to the oven and bake an additional 10 minutes. Remove from oven and serve.