Butternut Squash Soup
Categories
FOOD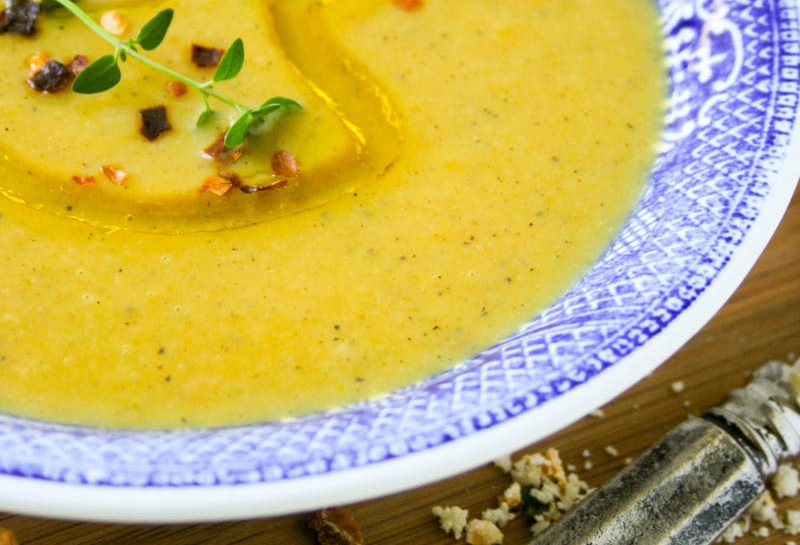 Butternut squash soup is a fall staple at my house. I prefer to combine all of my ingredients in a one-pot wonder rather than roasting beforehand. The addition of heavy cream creates a smooth, velvety texture that warms the soul. So cozy up on a fall night with a big bowl and heavy pour.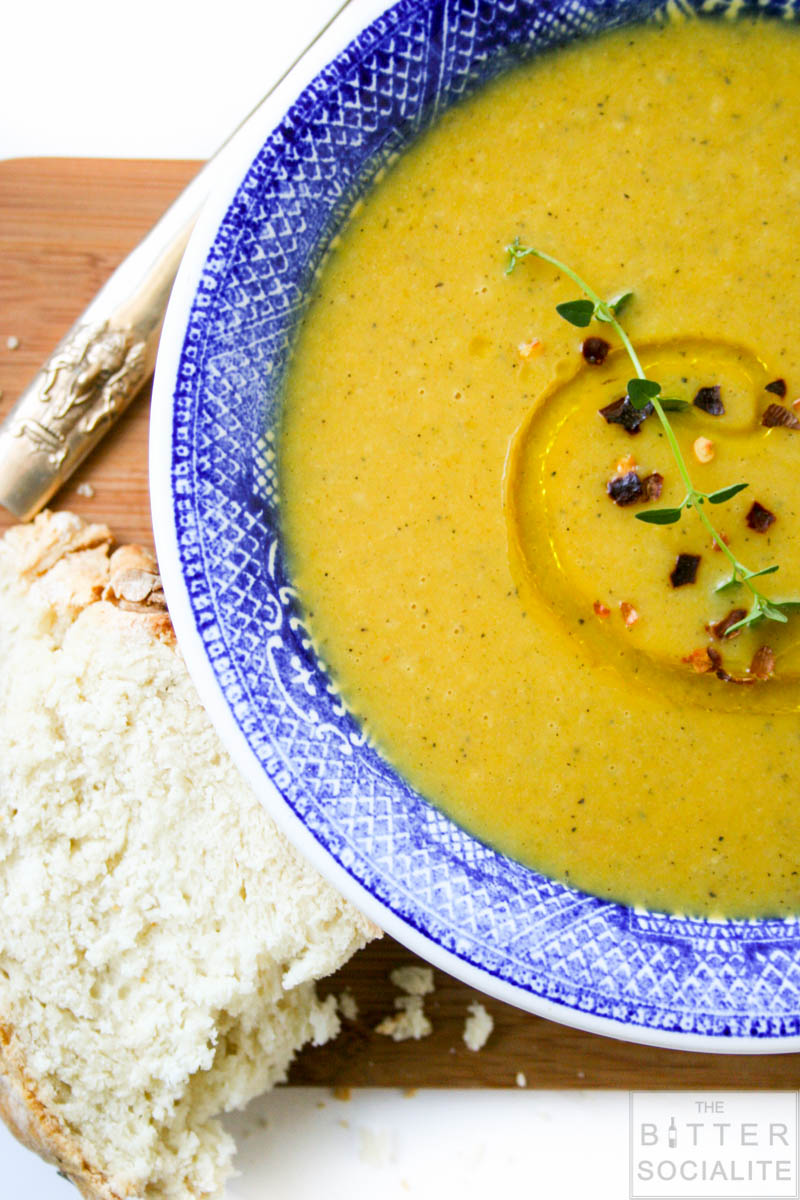 RECIPE: BUTTERNUT SQUASH SOUP
---
INGREDIENTS: serves 8-12
2 tablespoons olive oil
4 1/2 cups cubed butternut squash
1 onion, chopped
2 stalks celery, chopped
2 large carrots, chopped
1 bell pepper, chopped
1/2 cup chopped radishes
1 cup chopped apple
6 cups chicken stock
2 teaspoons salt
2 teaspoons pepper
1 teaspoon cumin
1 teaspoon chili powder
1 tablespoon chopped rosemary
1 bunch thyme
1 cup heavy cream
---
METHOD:
1. Peel butternut squash and remove contents; cube. Heat olive oil in a large pot over medium-high heat. Add the next 7 seven ingredients, and cook for 5-7 minutes; stirring occasionally.
2. Gradually add chicken stock, followed by the next 6 ingredients. Stir well to combine. Bring to a boil and reduce heat to a simmer. Cook for 25-30 minutes. Squash should be tender and easily pierced with a fork. Add heavy cream and allow to simmer for another 5 minutes or so. Remove from heat and transfer contents to a blender or food processor. Blend until smooth. Serve warm with a drizzle of olive oil or cream.