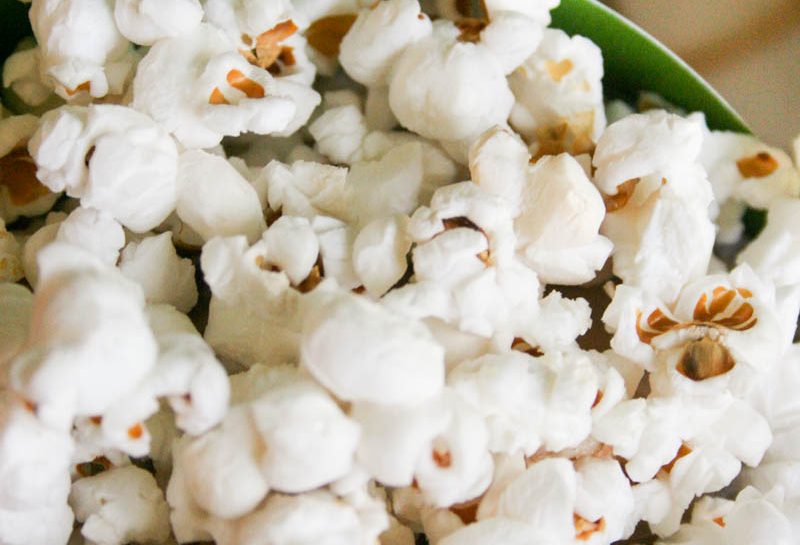 Host a movie night under the stars on a warm summer evening that features a killer popcorn bar. Whether indoors or out, an underlying rustic theme utilizes galvanized buckets, oversized scoops, wire baskets, and cute do-it-yourself personalized cones made from craft paper.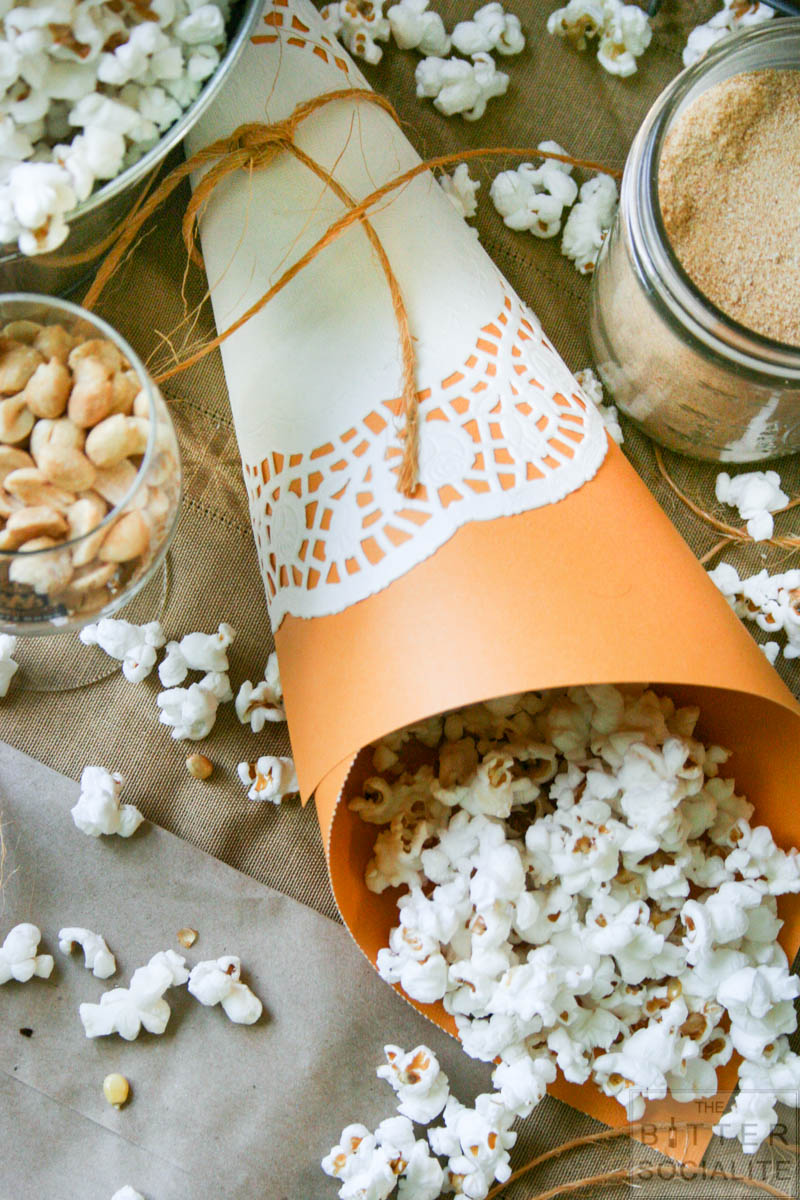 Set up the bar as informal as possible. The amount of goodies will determine the amount of space needed. If possible, place the bar against a solid backdrop like a brick wall or wood fencing. Banners, streamers, or other decor could serve as a great focal point. Have "popcorn stations" as I like to call them, set up at different areas of the bar. Toppings and seasonings should be plentiful and easily accessible to each station.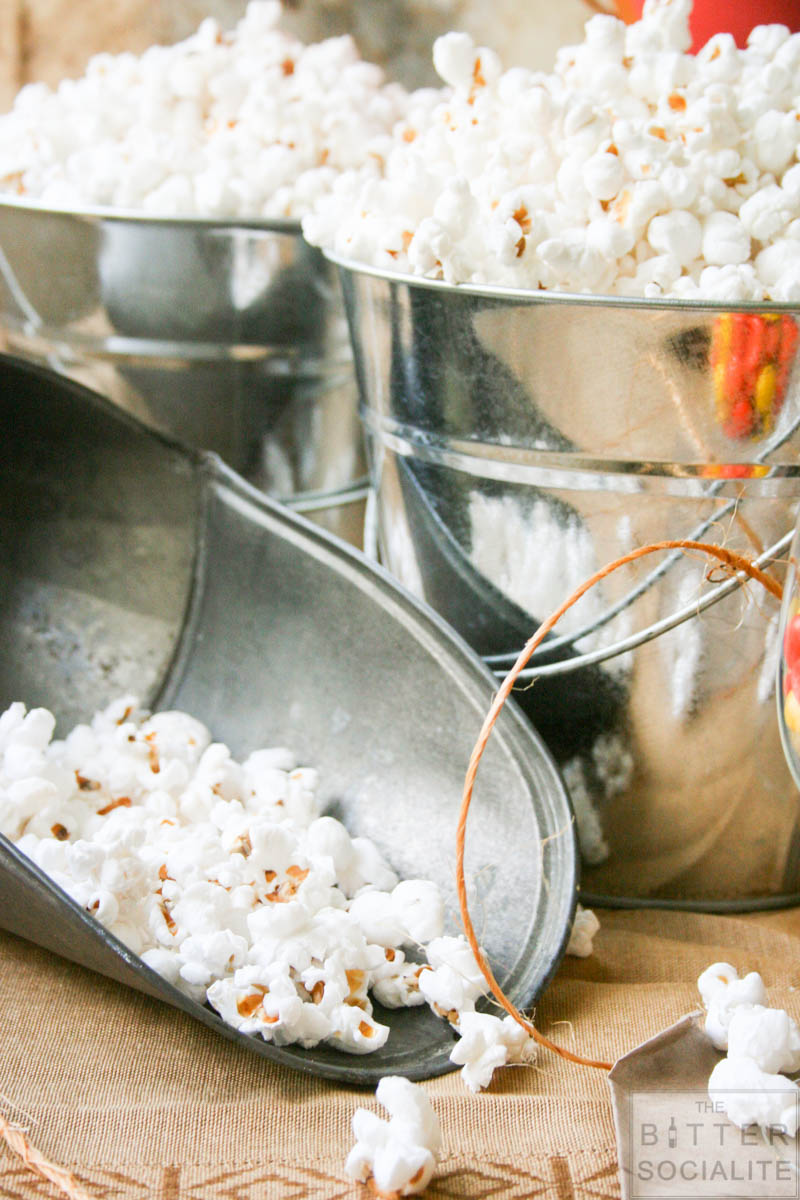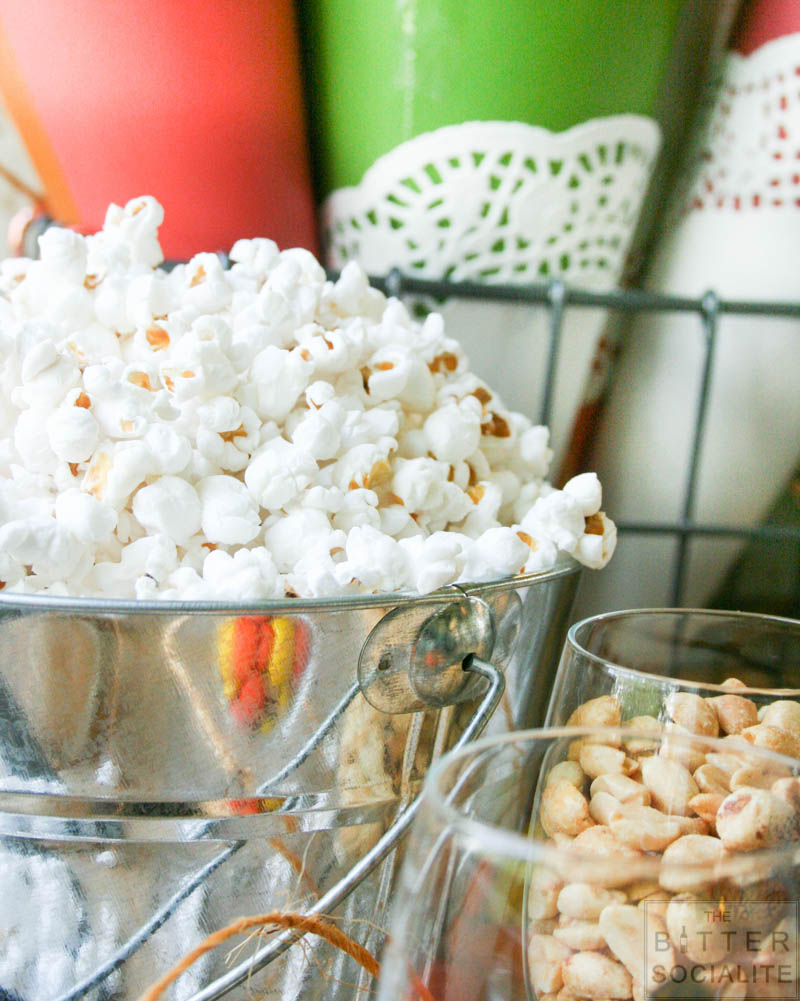 Centrally place containers or bags so guests can easily grab and go.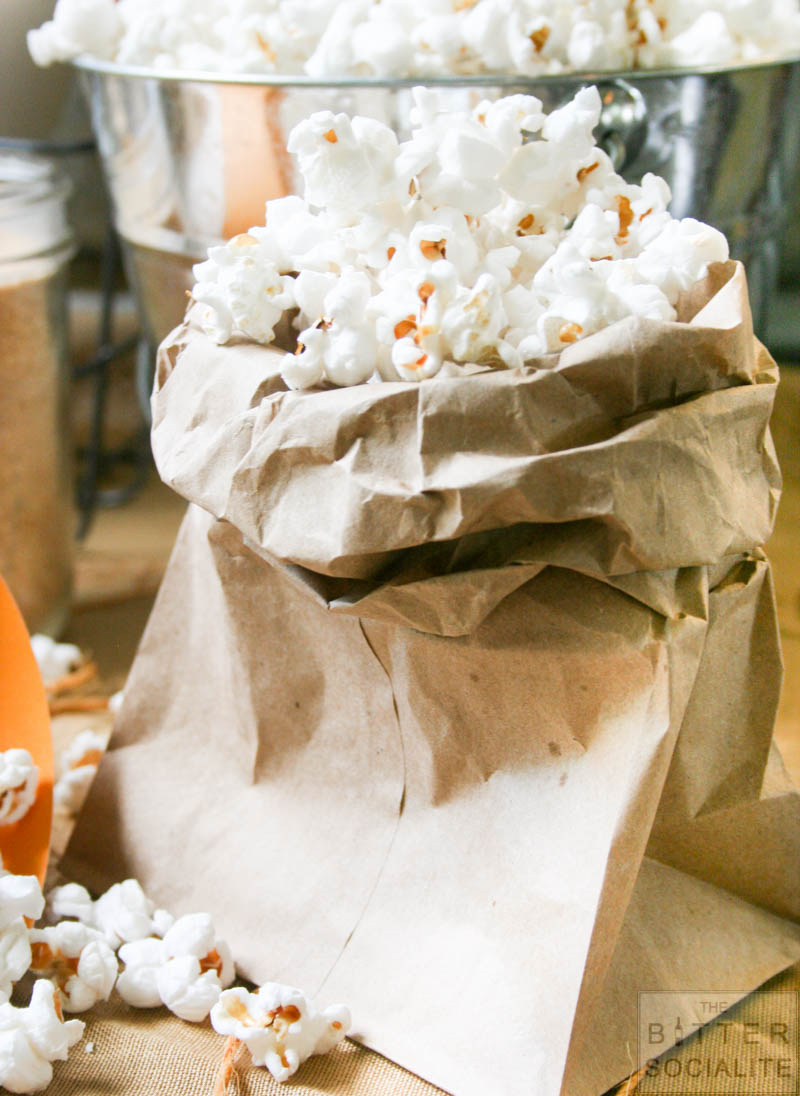 Paper lunch sacks are ideal for inexpensive, no fuss containers. They can be easily personalized by stickers, monograms, or name tags.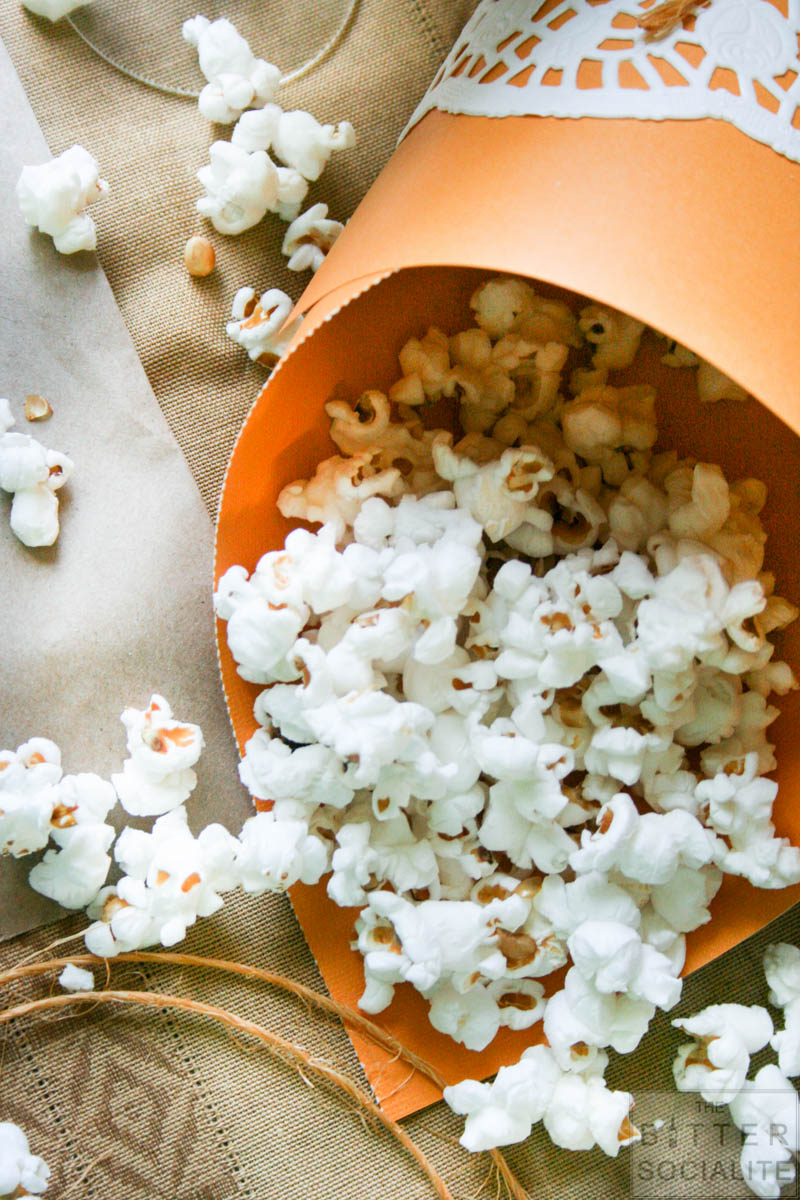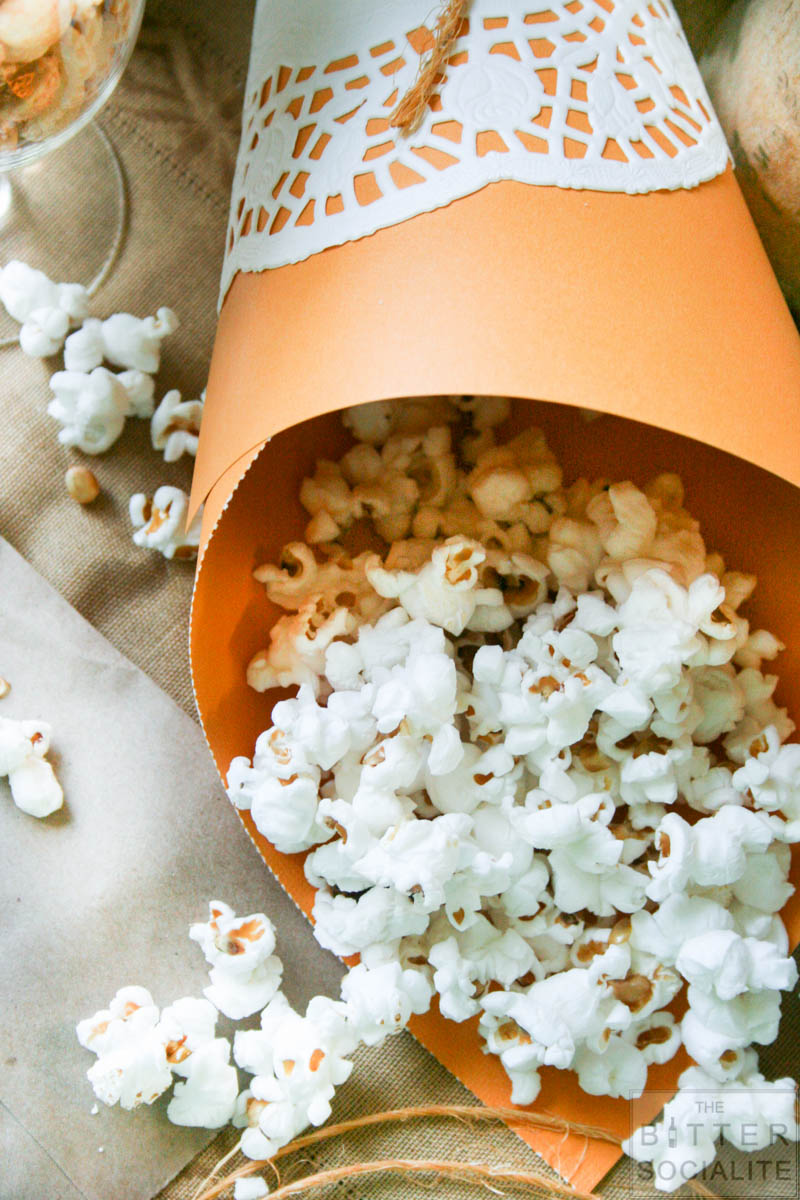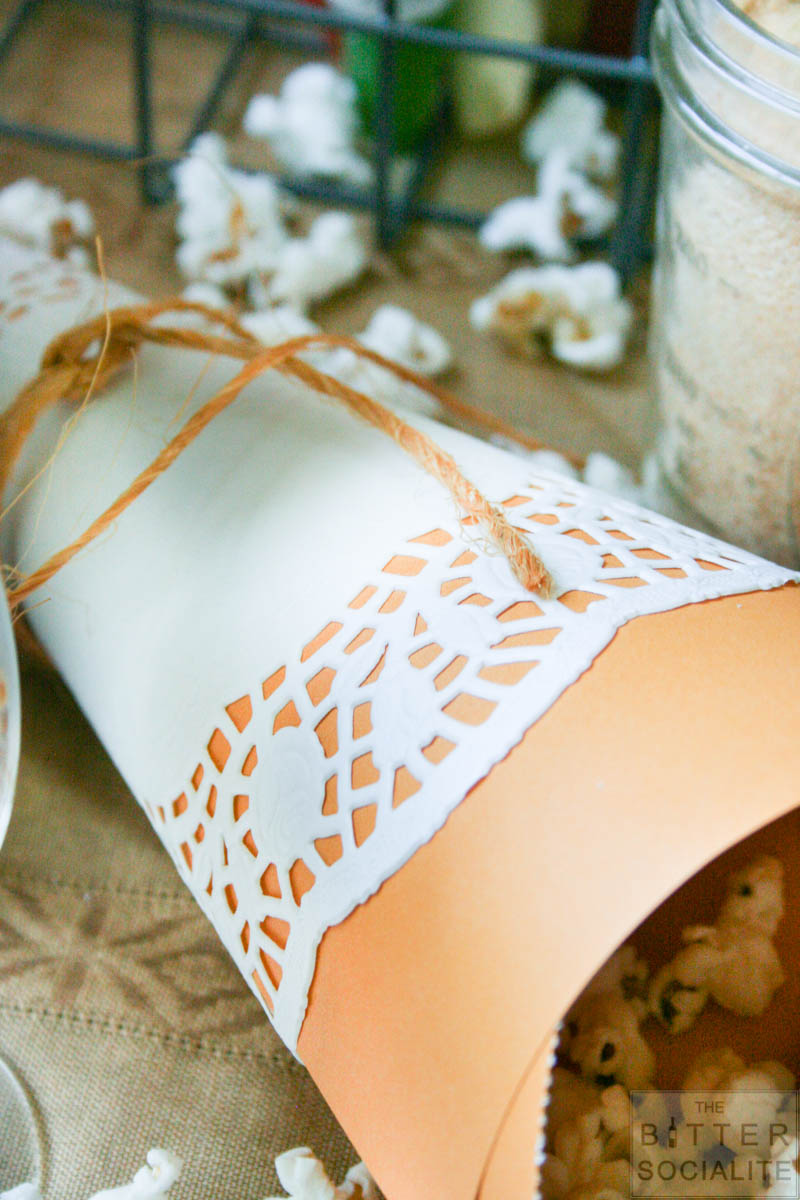 Craft paper is transformed into adorable and portable popcorn cones by just rolling and forming into a cone shape with your hands. Secure with either staples or tape along the seam. Paper doilies and twine echo the farmhouse, rustic feel of the night.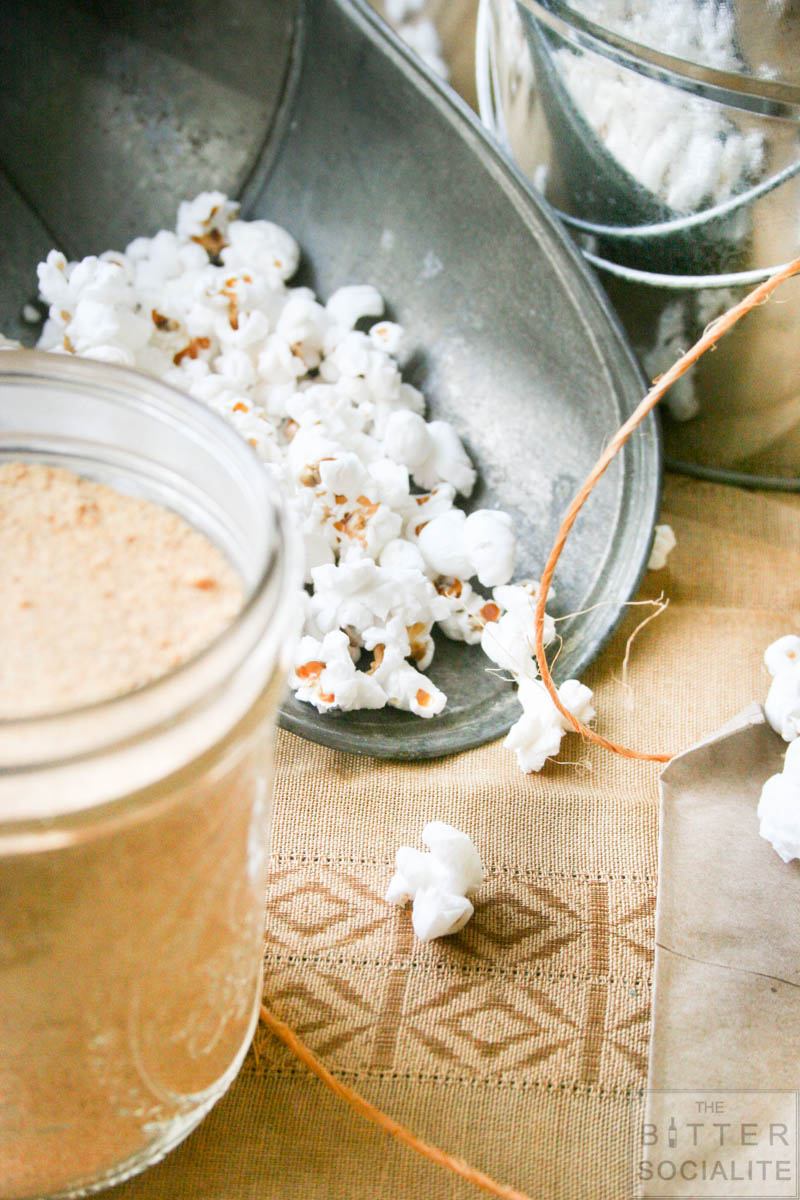 Seasonings like garlic salt, white cheddar, or garlic-herb, or parmesan can be sprinkled right out of Mason Jars.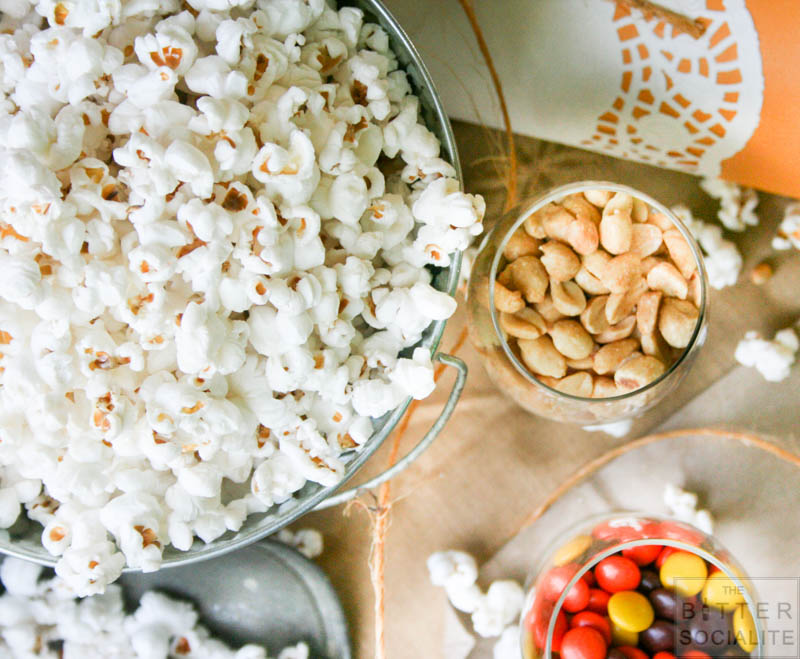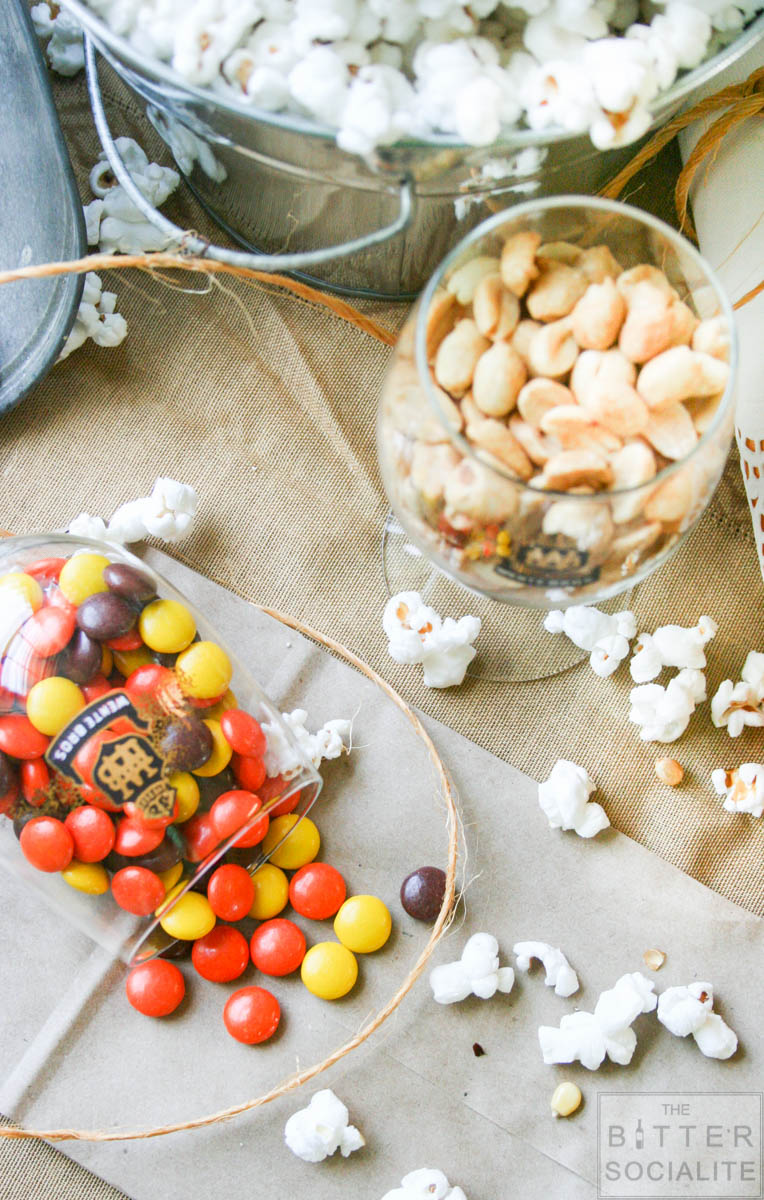 For those with a sweet tooth, cocktail glasses are full of yummy, decadent toppings like chocolate candies, marshmallows, and nuts. Even make custom candy popcorn like Taffy Crunch for the movie buffs in your life to enjoy.
RECIPE:
---
6 qts. popped popcorn
1 1/2 salted peanuts
1 cup butter
1 lb box brown sugar
1/4 cup dark corn syrup
1/4 cup molasses
1/2 teaspoon salt
1 teaspoon vanilla
METHOD:
---
1. Pre-heat oven to 250°. Mix popped popcorn and peanuts in a large bowl.
2. In a large saucepan, melt butter; add brown sugar, corn syrup, molasses, and salt. Boil over medium heat for 5 minutes, stirring constantly. Remove from heat; add vanilla.
4. Gradually pour over popcorn and mix well.
5. Transfer onto two large cookie sheets and bake in a 250° oven for one hour, stirring every fifteen minutes.
7. Remove from oven and allow to cool. Break apart and store in a plastic container.
---
So, pop up some fun at your next summer gathering with a snack filled bar full of savory and sweet treats!