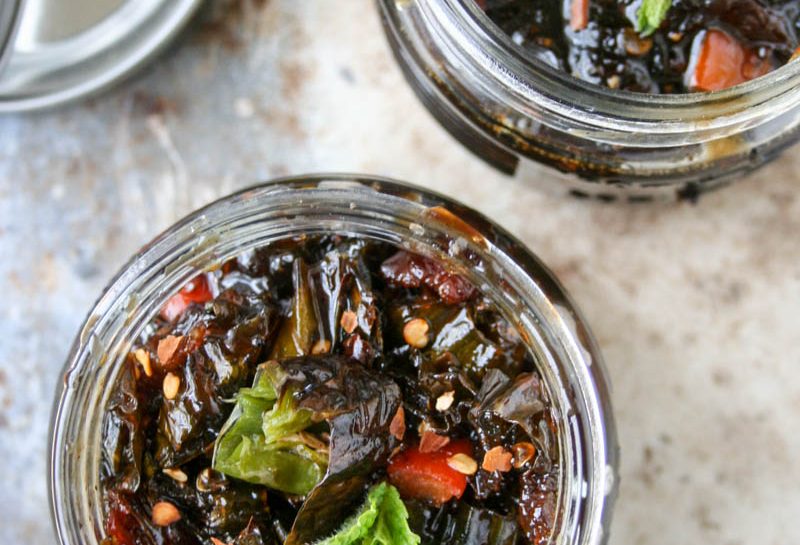 Sweet and tangy this chutney showcases all the wonderful peppery flavor of Shisito peppers which pairs perfectly with crunchy bacon and the sweetness of molasses. This chutney can be made in a matter of minutes but can be stored for quite a while in the refrigerator or, even packed into jars to enjoy throughout the year. Serve piping hot over a warm Shisito Buttermilk Cornbread with a whipped cream cheese spread or use as a wonderful marinade for grilled meats.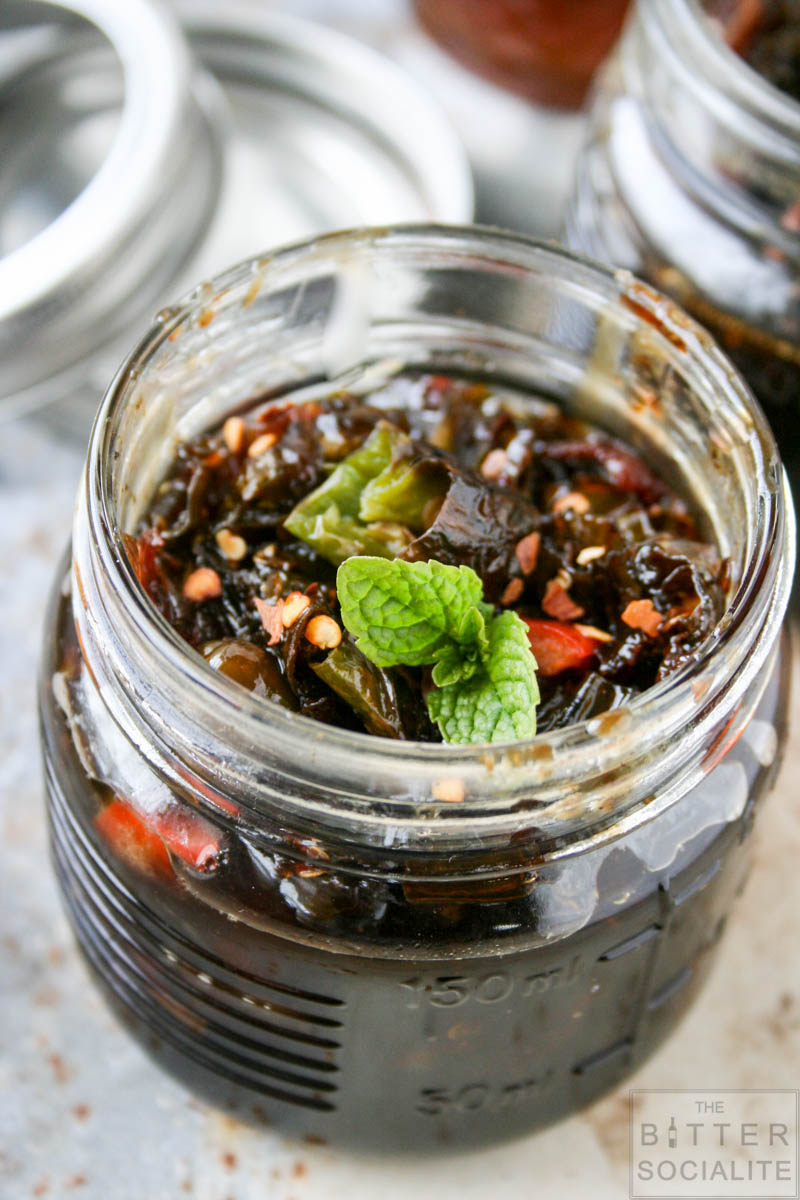 RECIPE: Bacon & Shishito Pepper Chutney
---
Ingredients: serves 12 -14 
2 tablespoons olive oil
8 ounces Shishito peppers, chopped
1 large onion, chopped
1 red bell pepper, chopped
6 slices of bacon
3 tablespoons butter
2 cloves garlic, finely minced
1/2 cup bourbon
2 tablespoons soy sauce
1 tablespoon Worcestershire sauce
1 1/2 cups brown sugar
1 cinnamon stick
Sprig of rosemary
2 bay leaves
1/2 cup balsamic vinegar or raspberry blush
1/2 cup mollasses
1 tablespoon chopped mint
Dash of red pepper flakes
---
Method:
1. Heat olive oil in large pot over medium-high heat. Add peppers, onion, and bacon. Cook, stirring frequently, until onions are translucent and bacon is browned. Add butter and garlic. Cook for 30 seconds or so, until garlic is fragrant and butter has melted.  Pour in bourbon and use a heavy-duty spoon to scrape up the bacon drippings from the bottom of the pan. Reduce heat to simmer.
2. Add all remaining ingredients. Stir well to combine. Cook chutney until mixture reduces and begins to thicken. Use the spoon test to measure thickness. When the drip is slow and gradual, the chutney is thick enough. About 18-20 minutes. Remove from heat and discard cinnamon stick, bay leaves, and sprig of rosemary. Serve hot over your favorite breads or grilled meats. Pack into sterilized jars for extended use.