Creole Deviled Eggs
Categories
FOOD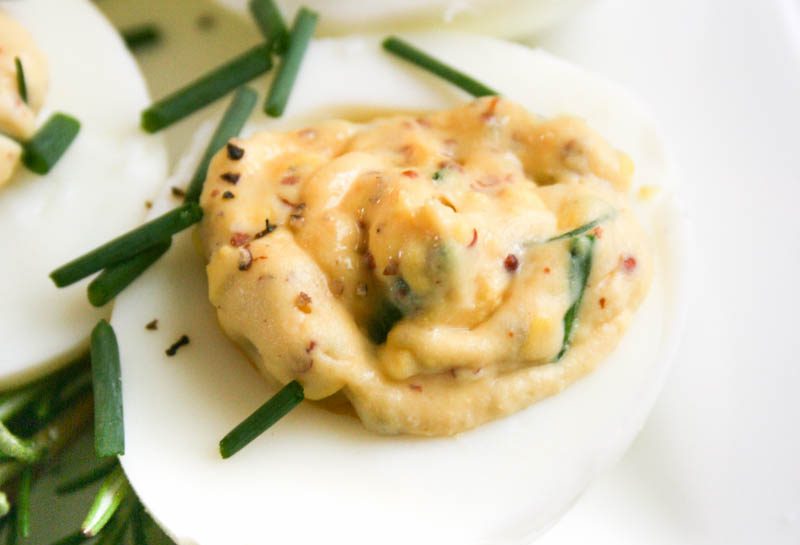 At any Southern gathering, chances are you'll find a nice heaping platter of Deviled Eggs. Which happens to be one of my favorite side dishes. I like to whip them up with a bold filling of spicy creole mustard and herbs like chives or dill for a bit of unexpected flavor.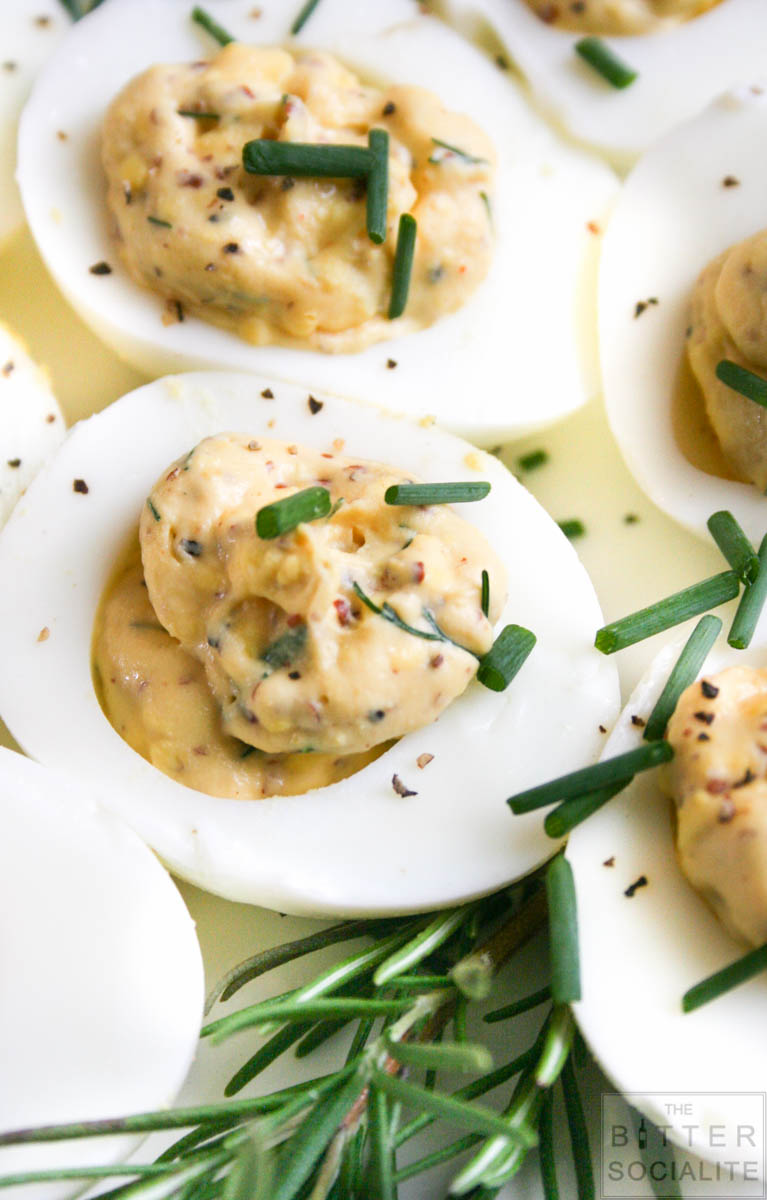 RECIPE: CREOLE DEVILLED EGGS
---
INGREDIENTS:
12 large eggs
2 tablespoons mayonnaise
1/4 teaspoon Sriracha sauce
1 teaspoon spicy creole mustard
1/2 teaspoon celery salt
1/4 teaspoon sherry vinegar
1/4 teaspoon smoked paprika
1 teaspoon chopped pickles
1 teaspoon chives, chopped
1 teaspoon dill, chopped
1/2 teaspoon mustard seed
1 clove garlic, minced
Salt & Pepper
Chives for garnish
METHOD:
---
1. Boil eggs by placing in a large sauce pot just covered with water. Bring to a boil over medium-high heat. When a boil is reached; cover and turn heat off. Allow to sit, covered for 12 minutes. Remove from range and allow to cool. Peel eggs carefully.
2. Cut the peeled eggs into halves and transfer yolks to a medium sized bowl. Combine all ingredients, and stir until mixture is light and fluffy.
3. Place the egg mixture in a small freezer bag. Remove any air, and cut a small hole into one corner. Pipe the contents into the egg halves. Garnish with chives and a sprinkle of dill.