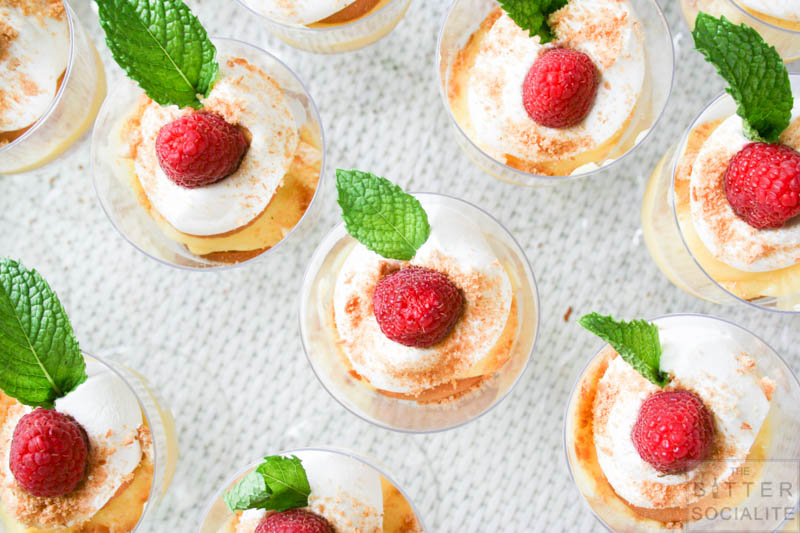 My dad's favorite dessert is banana pudding. So when it came time to celebrate his 60th birthday; I knew just what to fix. I skip the classic time honored boiling type recipes and opt for a pre-packaged banana pudding mix instead. Loaded with fresh banana flavor and a nostalgic crunch from a Nilla Wafer, this pudding a crowd pleaser all around. Pipe into small disposable wine glasses for a party perfect that's portable.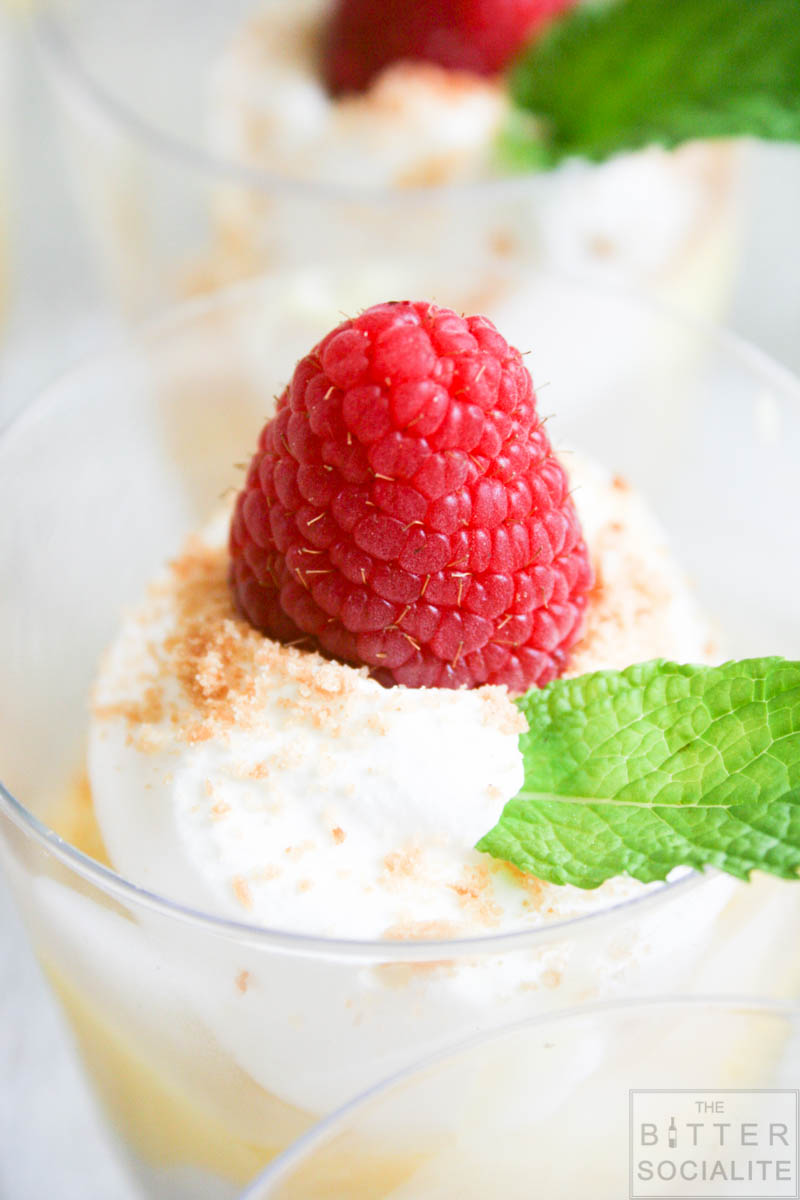 RECIPE: MINI BANANA PUDDING: yields roughly 30 cups
---
INGREDIENTS:
3 boxes instant pudding, Banana Creme Flavor
4-6 large bananas, chopped
1 tub light whipped topping
1 box vanilla wafers
30 rasberries
METHOD:
---
1. Prepare pudding according to package directions using fat-free skim milk. Chop bananas and gently fold into the pudding.
2. Create a bottom layer by placing 2-3 wafers in the bottom of the glass. Spoon an ample serving of pudding into the glass on top of the vanilla wafers.
3. Transfer the tub of whipped topping into a plastic baggie and pipe directly onto the layer of pudding. Garnish each pudding with a single raspberry and a sprinkle of  crushed wafers. Refrigerate until ready to serve.