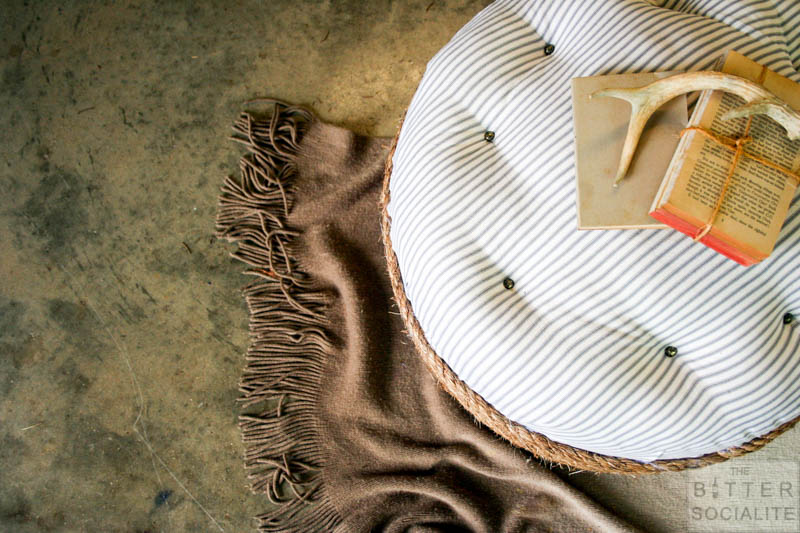 Looking to add that extra bit of flair to your home's decor? Look no further than that old tire hanging around in the garage. With a few simple materials and a little elbow grease, you'll have a custom accent ottoman perfect for your space. The result is really spectacular and with a cost of around $60, you can throw your feet up and enjoy that extra cash in your pocket. So gather your materials and get crafty!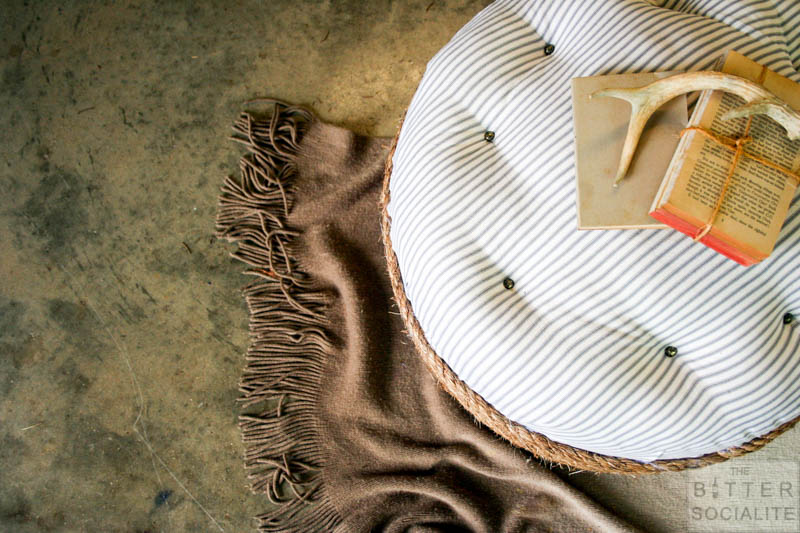 PROJECT: DIY TIRE OTTOMAN
---
MATERIALS:
Old tire (check with your local junkyard or auto shop)
Rope
Cotton batting
Fabric remnants
Upholstery nail head
OSB board
Tape measure
Hot glue gun & glue sticks
Wood screws
Electric drill
Skill saw
Scissors
Hammer
---
STEPS:
1. Begin by choosing a tire that size matches your needs and space requirements. Here we used a tire from a lawn mower. The height is well suited for an ottoman and the small diameter doesn't require a lot of space. Thoroughly clean the tire with a stiff brush and mild soap.
2. Purchase around 200 feet of sisal roping that's 1/2 inch or 1 inch in diameter. The amount of rope required will vary on the size of your tire. It's always best to have a little extra on hand.
3. Gather some fabric remnants and cotton batting from past upholstery projects to create the top portion of your ottoman. Again, the amount required will vary on the size of the tire, but 2 yards will cover a standard size tire.
4. Measure the circumference of both the top and bottom of the tire and use the skill saw to cut OSB board to fit snuggly over the open sides. Secure with screws.
5. Beginning at the bottom of the tire, wrap the sisal rope hot glue to the tire as you go. Keep wrapping until you have reached the halfway mark, leaving the long end still attached.
6. Drape the fabric and cotton batting over the top half of the tire and begin adhering the fabric to the tire using the staple gun. Staple right along the edge of the layer of rope. Be sure and apply adequate pressure to ensure the staple penetrates the tire wall.
7. Wrap two final layers of sisal rope onto the lower portion of the fabric to create a nice seamless finish.
8. Tuft the fabric portion of the ottoman by stapling directing into the fabric in a circular pattern. Insert an upholstery nailhead by lightly hammering into the fabric covered OSB board.
If desired add castors to form small legs for your ottoman. A light layer of white paint adds a whitewashed effect.