Fried Green Tomatoes
Categories
FOOD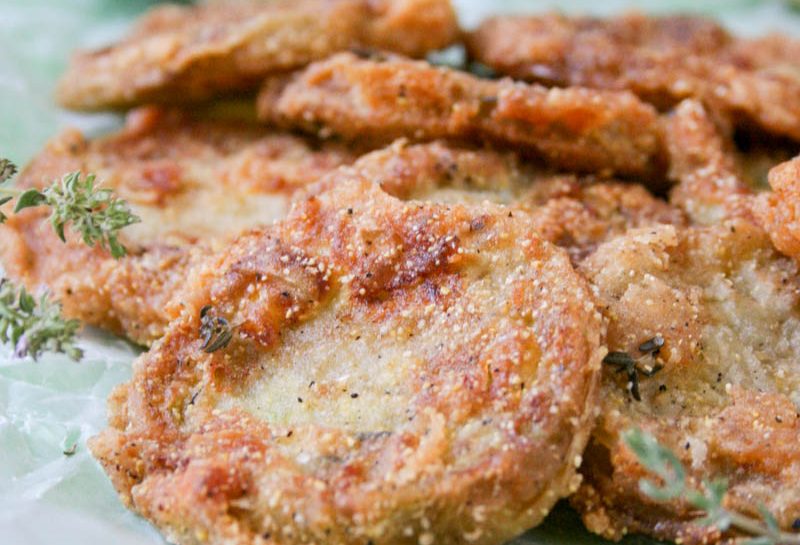 If you happen to read the article about me that my great friends over at Southern Living so generously published on their website, you'll be well aware that fried foods are not my favorite things to whip up when I'm in the kitchen. Maybe it's the fact that they're so incredibly bad for my cholesterol, or because it's a bit messy. Either way, there are certain fried dishes that I just can't pass up. Let me fill you in on a little secret. I am OBSESSED with fried green tomatoes. Fried green tomatoes are hands down an Alabama superstar, and have forever been immortalized by the great author Fannie Flag in her novel by the same name. The recipe I use is as old as the hills and one that came from both of my grandmothers, and their mothers before that. It's as easy as walking into the pantry and pulling together just a few staples already on hand. Go ahead, indulge yourself in a dish of fried goodness that's equally full of flavor and heritage.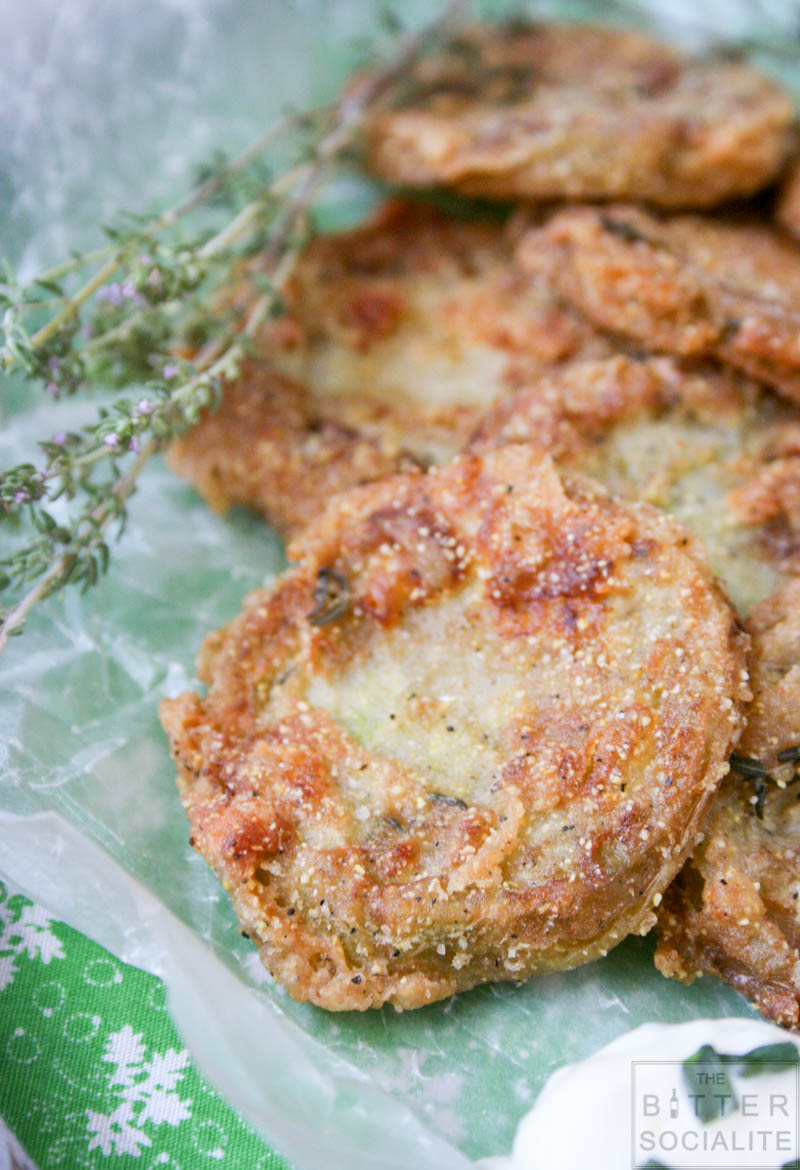 RECIPE:
---
4 medium green tomatoes, cut into 1/4 inch slices
1/2 cup yellow cornmeal
1/2 cup flour
1 large egg
1 teaspoon salt
1/2 teaspoon black pepper
1 teaspoon fresh thyme, finely minced
Pinch of cayenne pepper
Vegetable oil
METHOD:
---
1. Slice tomatoes and place in a colander. Sprinkle the slices with salt to remove any excess moisture. Allow to sit for 5 minutes.
2. Meanwhile, combine flour, cornmeal, salt/pepper, cayenne, and herbs in a medium bowl; stir well. Crack the egg into a shallow bowl and give it a good stir with a fork.
3. Dab the tomatoes with a paper towel to remove any moisture or excess salt. Dredge the slices first into the egg, and then into the cornmeal mixture. Adequately coating both sides.
4, Fry the slices in a cast iron skillet containing 1/4 inch of hot cooking oil. Brown each side, turning once. Remove from the skillet and drain on a paper towel. Transfer to a platter and serve warm with a dipping sauce or as a Fried Green Tomato Sandwich.