Grilled Vegetables with Goat Cheese
Categories
FOOD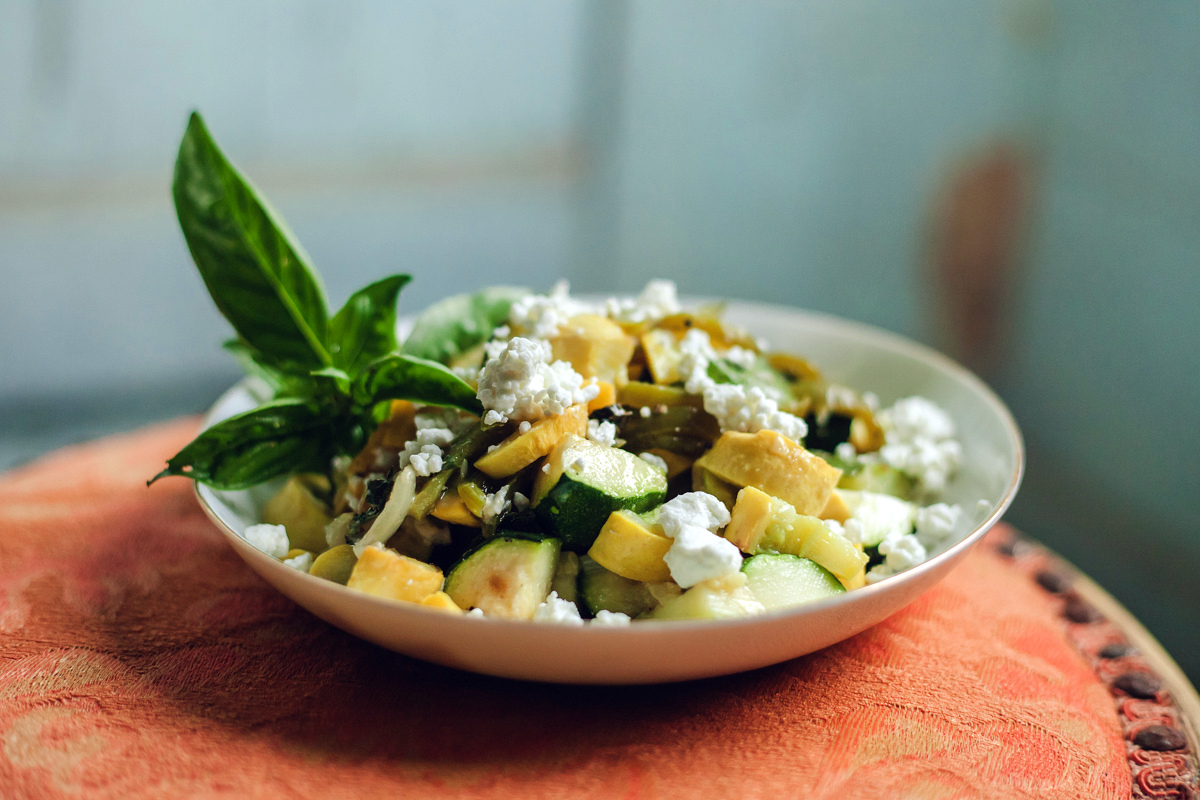 The warm summer months bring forth a bountiful fare of fresh vegetables to our kitchens that are easy to prepare and bursting with possibilities. These simple dishes have a robust flavor when combined with fresh herbs and delicate cheeses in a colorful medley. This recipe for grilled summer vegetables can easily be tweaked to accommodate any ingredients you may have on hand. Just roughly chop and casually toss in a foil packet, and transfer to a hot grill!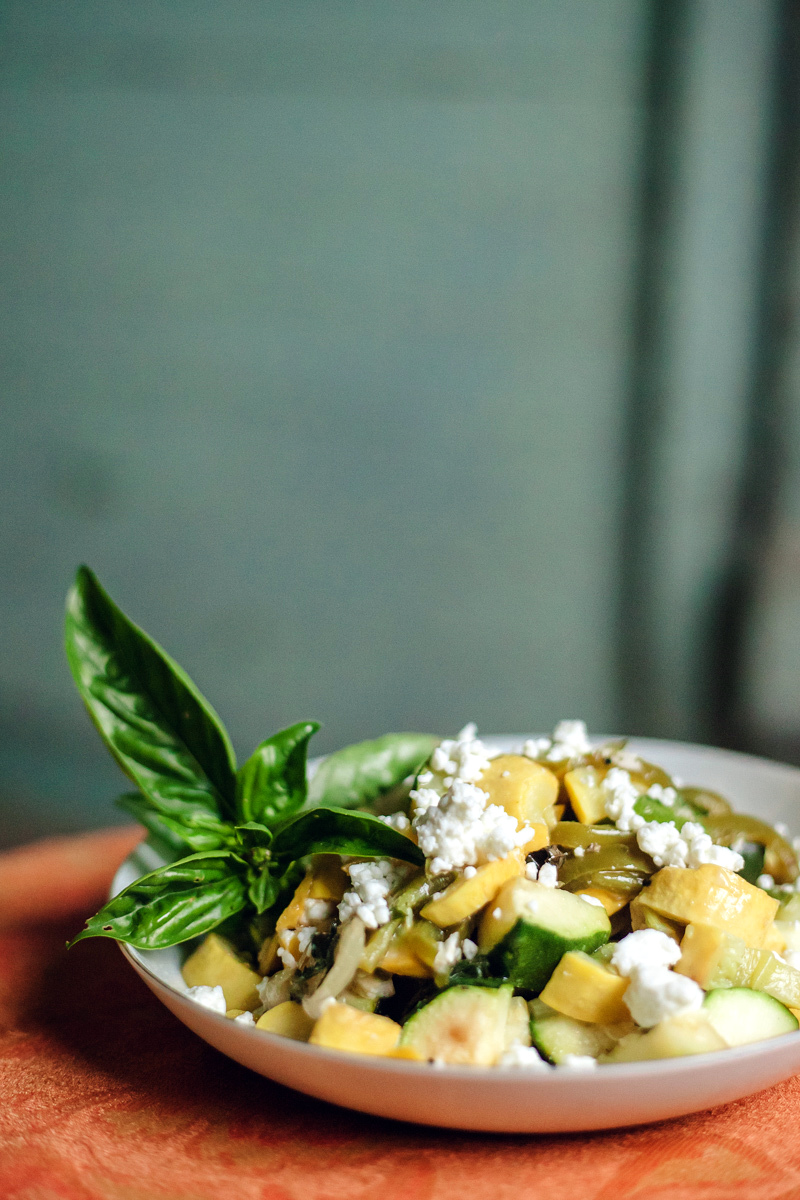 RECIPE: 
---
3 medium squash, chopped
2 medium zucchini, chopped
3 tablespoons fresh basil, chopped
2 tablespoons oregano, chopped
1 tablespoon thyme, chopped
1 onion, thinly sliced
1 bell pepper, sliced
1 tablespoon granulated garlic
2 tablespoons olive oil
1/2 cup crumbled goat cheese
Coarse salt and pepper to taste
METHOD:
---
1. Heat the grill to around 400 degrees. Roughly chop fresh squash and zucchini into bite-size chunks. Slice onion and bell pepper.
2. Place vegetables on a sheet of aluminum foil. Drizzle with olive oil and herbs. Sprinkle with garlic. Create a packet by folding each end of the aluminum foil, and close by tightly squeezing the top seam together.
3. Place on the top grill rack, and cook 20-25 minutes or until vegetables are tender. Remove from heat and sprinkle with goat cheese while still warm. Salt and pepper to taste. Garnish with additional basil leaves.