No proper Luau would be complete without a little bit of pork. Let's skip the whole pig roast this year and make a slow cooked pulled pork that's simmered with all the flavors of the islands. Pineapple, brown sugar, Korean marinade, and orange are slowly married together over a tender pork shoulder. Serve on sweet Hawaiian rolls or over Coconut-Jasmine Rice for a party ready showstopper that can only be overshadowed by some killer Hula skills.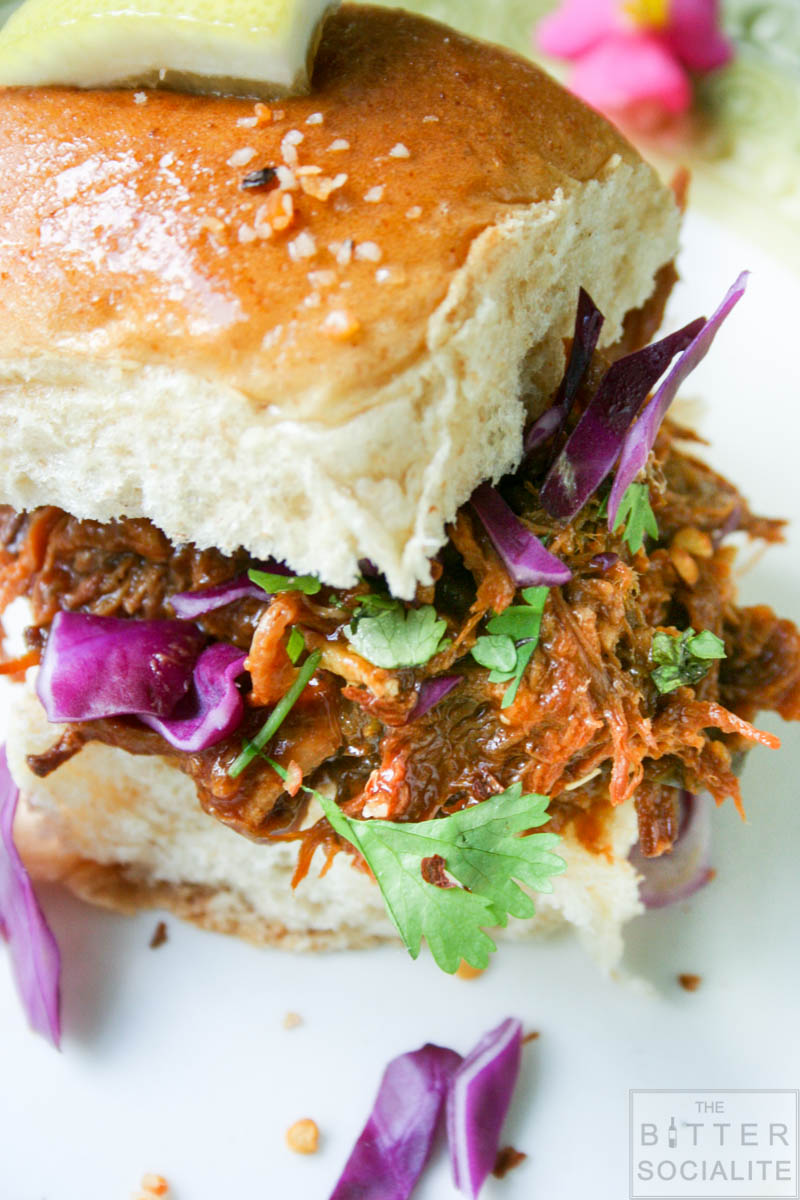 Recipe:
---
3-4 lb pork shoulder
1 1/2 cup ketchup
1/2 cup brown sugar
1 bell pepper, chopped
Juice of 1 orange + zest
20 ounce can pineapple chunks, drained
1/2 cup Korean BBQ sauce
1 tablespoon honey
2 tablespoons soy sauce
2 tablespoons Dijon mustard
1 tablespoon Worcestershire sauce
2 cloves garlic, minved
1 onion thinly sliced
Coarse salt and ground black pepper
Hawaiian Rolls for serving
METHOD:
---
1. Place ingredients in a slow cooker and add the pork shoulder. Turn once to coat each side thoroughly. Cook on high for an hour. Reduce heat to low and and cook an additional 6-7 hours.
2. Remove the pork shoulder from the slow cooker and place on a large platter. Shred with two forks until completely separated. Return the shredded meat into the slow cooker and cook for 45 minutes. Remove from heat and serve as a slider in a Hawaiian roll or over coconut jasmine rice. Make the rice by following the package instructions for the desired amount. Substitute coconut water for water.