Heirloom Tomato Pie
Categories
FOOD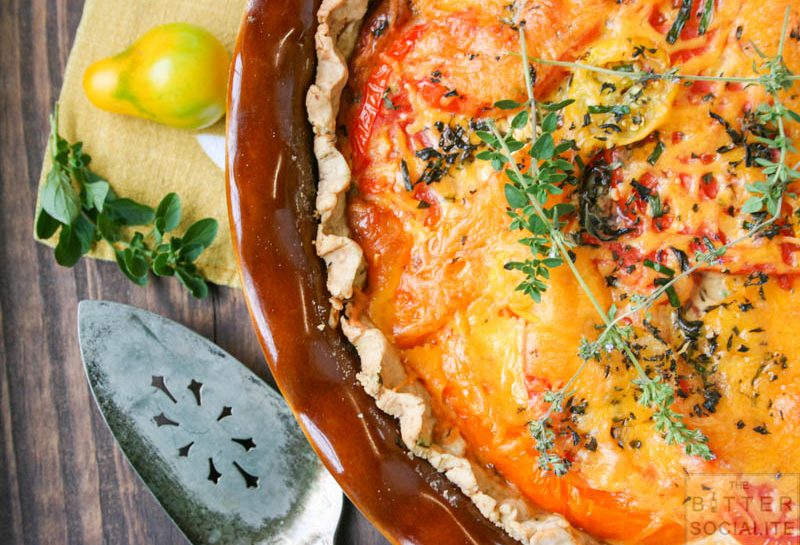 The warm months of summer call for a savory pie that is just full of bold flavors. Heirloom Tomatoes are perhaps the star of the garden. Bright, beautiful colors, and a flavor that's rich in history, as well as, taste. Layer juicy slices of tomato with a filling loaded with cheese and fresh herbs in a pie crust infused with even more herb flavor. So, go ahead and slice up a bit of summer or two.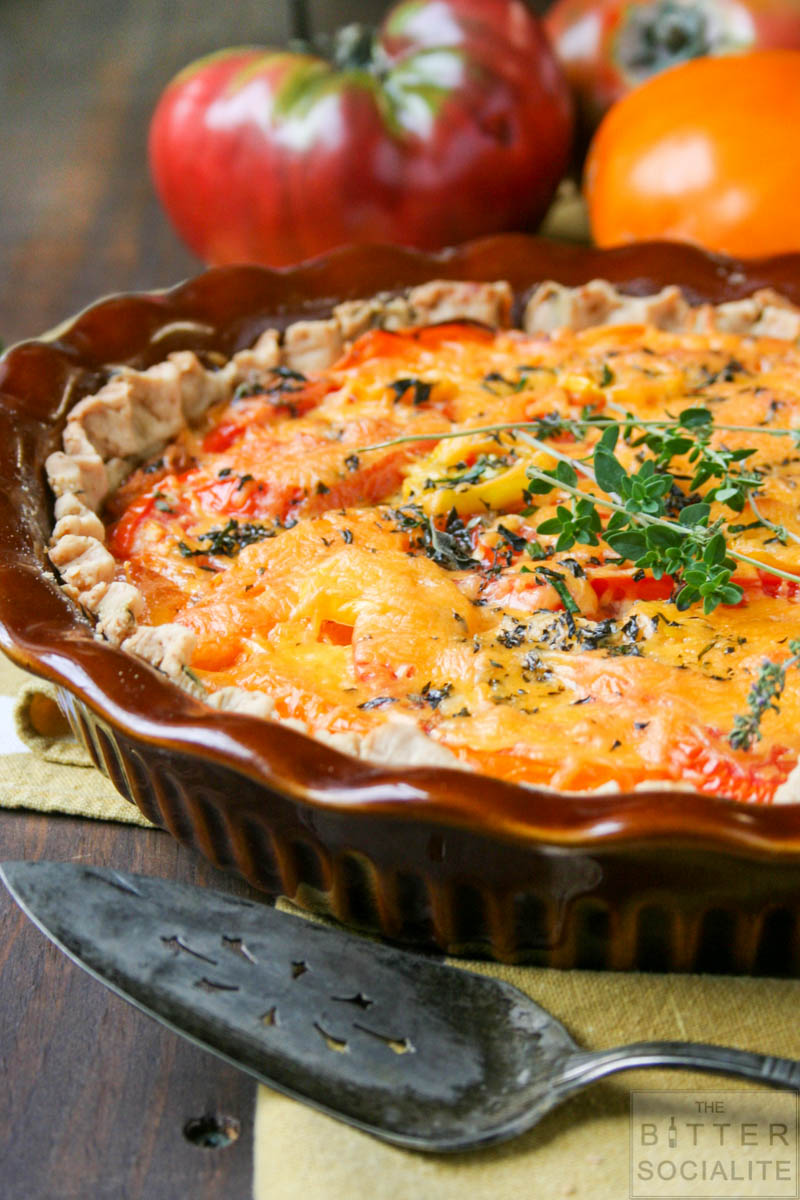 RECIPE:
---
1 herb pie crust, SAVORY HERB PIE CRUST
4-5 large tomatoes, thinly sliced
1/2 cup onion
3 cups sharp cheddar cheese, grated
1 cup mayonnaise
Dash of hot sauce
1 tablespoon chives
2 tablespoons oregano + thyme, chopped
1 tablespoon basil
Salt + pepper
METHOD:
---
1. Preheat oven to 375 degrees. Slice tomatoes in half. Gently squeeze out the excess liquid and seeds. Cut tomatoes into thin slices and place on a paper towel. Sprinkle with salt.
2. In a medium bowl, combine mayonnaise with 2 cups cheese, hot sauce, and herbs. Season to taste.
4. Sprinkle onion in the bottom of a pre-baked herb pie crust. Smear a thin layer of the cheese mixture over the onions. Top with a layer of tomatoes. Smear the remaining cheese mixture over the tomatoes. Top with the remaining tomato slices and sprinkle 1 cup cheese over the top. Garnish with extra herbs. Place in the oven and cook for 30-35 minutes or until hot and bubbling.