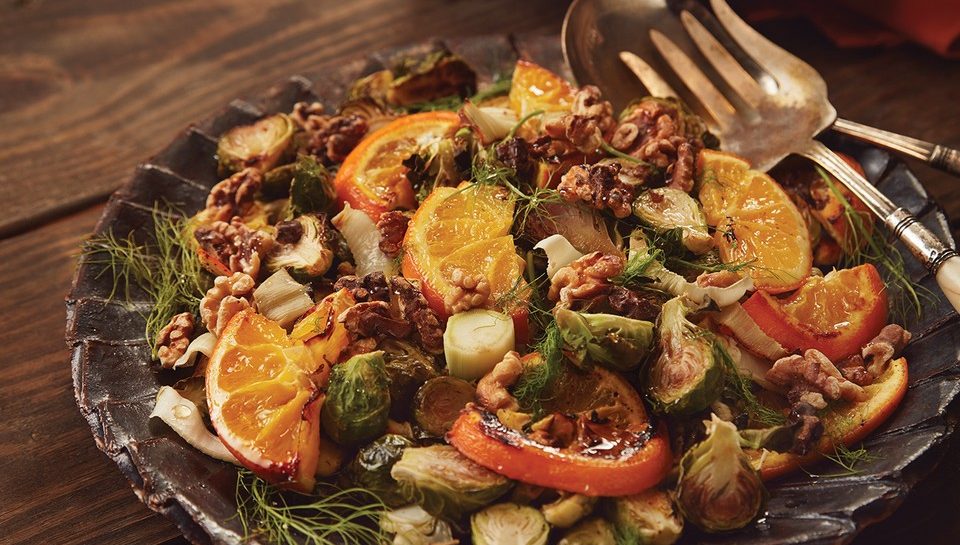 Roasted Brussels Sprouts with Fennel & Oranges
---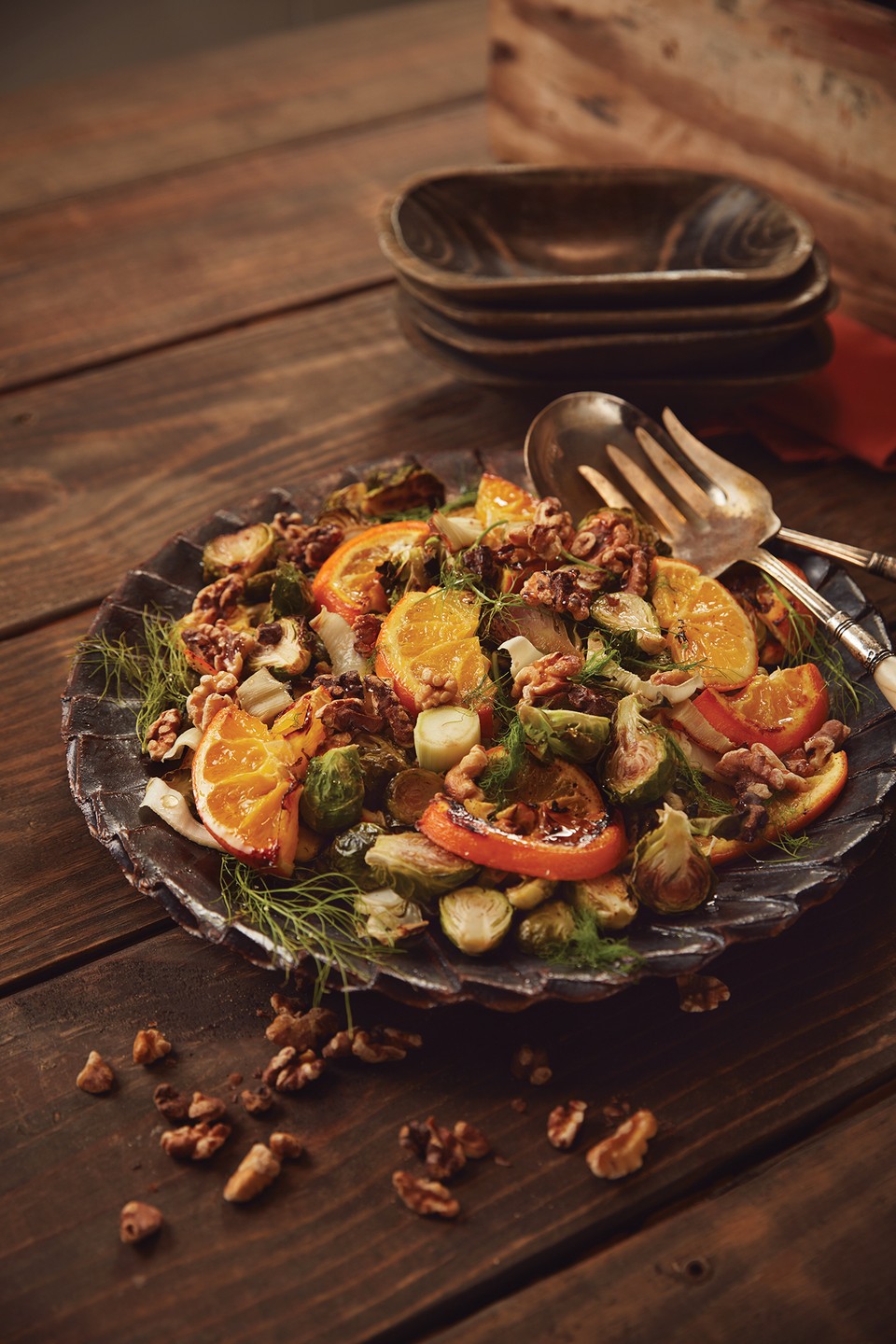 INGREDIENTS: Serves 8
4 cups Brussels sprouts, ends trimmed and halved
2 oranges, sliced and seeds removed
1 fennel bulb, sliced into -inch slices
3 tablespoons olive oil
2 tablespoons orange juice
1 teaspoon coarse salt
1 teaspoon ground black pepper
1 cup walnuts, chopped
Honey, for drizzling
Preheat oven to 425 degrees.
In a large bowl, combine Brussels sprouts, oranges, and fennel. In a separate bowl, whisk together olive oil and orange juice. Pour over Brussels sprouts mixture. Sprinkle with salt and pepper; toss.
Transfer to a large sheet pan and place in oven. Cook 25-30 minutes or until golden brown. Shake periodically to ensure even cooking.
To serve, place on large platter and sprinkle with chopped walnuts. Drizzle with honey just before serving.
–Recipes by Trace Barnett | Photos by James Acomb
This story appears in Birmingham magazine's November 2017 issue. Subscribe today!