Roasted Wild Mushroom & Truffle Pasta
Categories
FOOD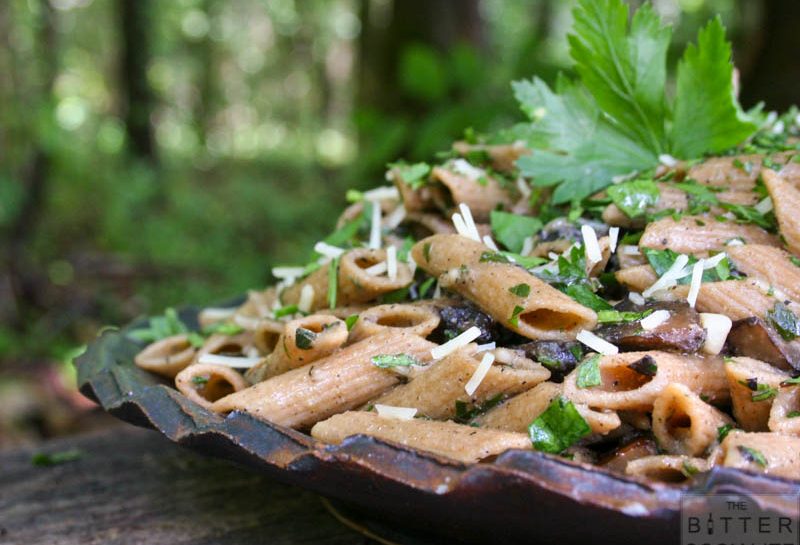 I don't know about you, but when I think of the forest; pasta most certainly doesn't come to mind. But apparently, in the Food Network Star "All-Terrain Eats" dining room forest pasta is all the rage. The word to most effectively describe this dining experience is "experiential". If you watched episode three; you are well aware that I was given the task of creating a pasta dish that exudes all the wonderful qualities of a forest. A forest. Since the kitchen was void of squirrel, I choose to make a pasta loaded with earthy flavors like wild mushrooms, truffle, and all the herbs of summer. The result was a super flavorful dish.  Make it for yourself, and you be the judge.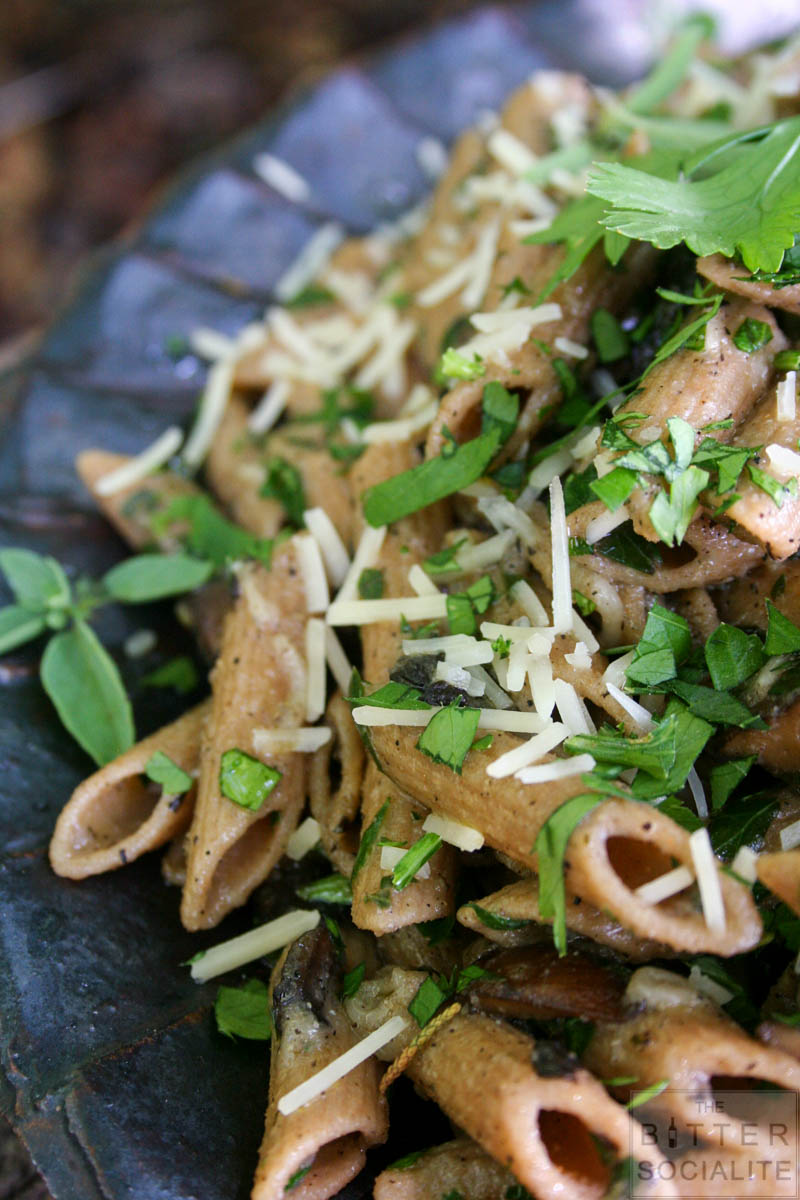 RECIPE: makes a whole hell of a lot
---
16 ounces pasta of choice
4 tablespoons olive oil
16 ounces wild mushrooms, roughly chopped
1 teaspoon white truffle oil
6 tablespoons butter
1/2 cup white wine
6 cloves garlic, minced
4 tablespoons fresh parsley, chopped
2 tablespoons fresh thyme, chopped
2 tablespoons oregano, chopped
2 tablespoons fresh basil, chopped
1/4 teaspoon red pepper flakes
1/3 cup lemon juice
Fresh grated parmesan
Salt & pepper to taste
4 slices bacon, crumbled
METHOD:
---
1. Cook pasta according to package instructions.
2. Preheat the oven to 450 degrees. Wash and chop mushrooms and transfer to a sheet pan. Drizzle with olive oil, white truffle oil, and a sprinkle of salt/pepper. Toss sparinlgy, to ensure all mushrooms are adequately coated with oil. Place in the heated oven and allow to cook for 20 minutes. Remove mushrooms from the oven.
3. Melt butter in a large sauce pan over medium-high heat; add mushrooms and stir well to combine. Add all remaining ingredients. Bring to a boil, and then reduce heat to a simmer. Cook for 10 minutes or until the mixture has reduced. Pour the mushroom mixture over the pasta and toss well. Garnish with ample amounts of fresh parsley and grated parmesan. Top with crumbled bacon.