Classic Bread Pudding
Categories
FOOD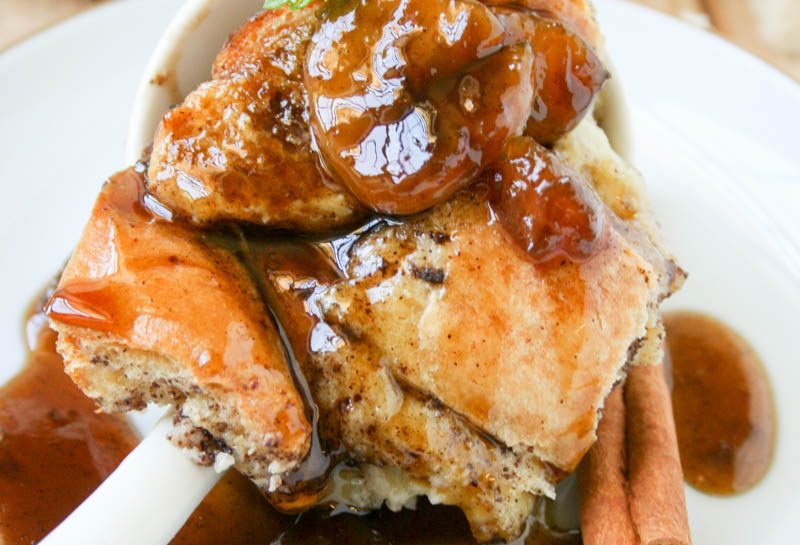 This week of Food Network Star was a fun one. The Beauty and the Beast team challenge. My fellow cast mates and I went head-to-head in recreating an enchanted room that one might find within the Beast's castle; complete with a French themed dish for the full effect. From a random draw, my team was given "Tea in the Library". The dish not only had to represent our unique POV (culinary point-of-view) but also feed a crowd. And by a crowd, I mean a room full of 60 hungry people. I immediately gravitated toward a dessert style dish full of rich, decadent flavor like a classic bread pudding featuring buttery croissants, brie, and a sweet, boozy Bananas Foster Sauce. You can use any bread of choice and the older the better. When I'm not in the Food Network Star kitchen, I like to use generously cut cubes of baguette. The sauce can also be altered to fit your need, and can simply be replaced with fresh fruit or a bug dollop of vanilla ice cream.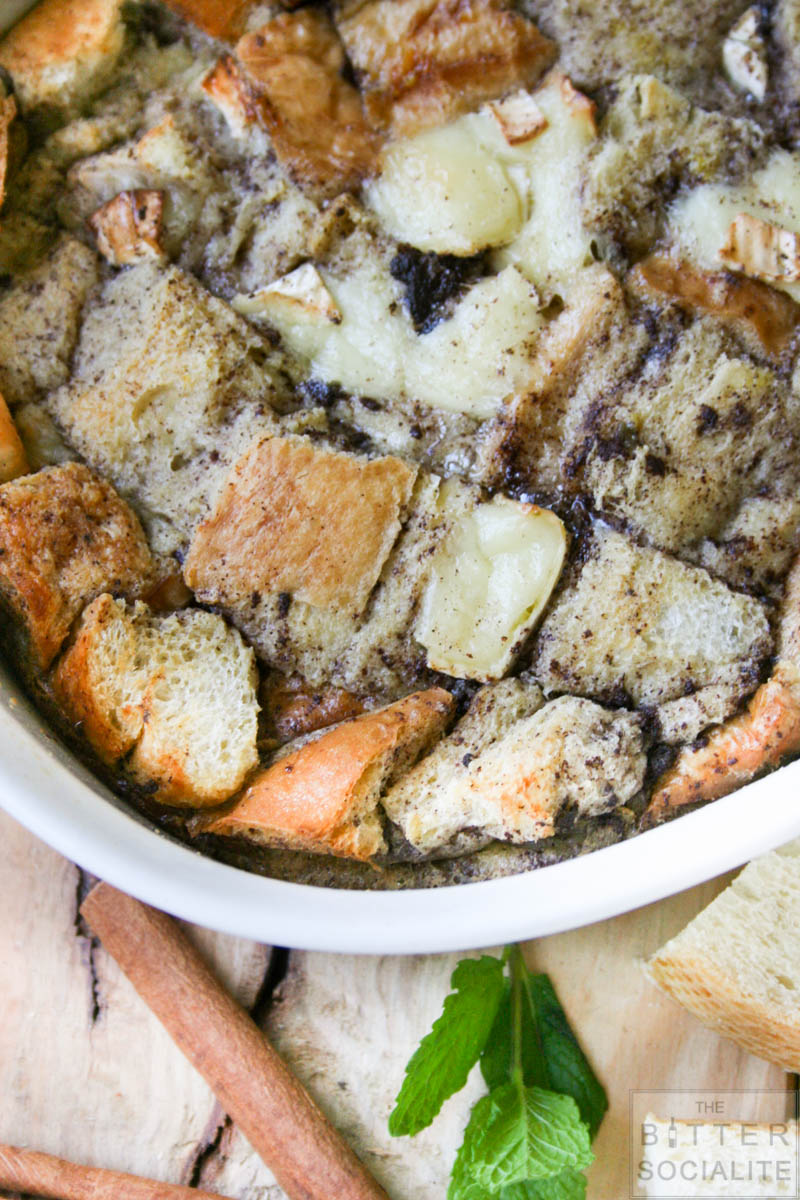 RECIPE:
---
For the Pudding:
6 cups bread, cut into cubes
2 cups heavy cream
2 eggs
3 tablespoons butter, melted
1/4 cup sugar
1 teaspoon vanilla
1 teaspoon cinnamon
1 teaspoon allspice
1/4 cup brie, cut into small chunks (optional)
For the Bananas Foster:
1/4 cup butter
2/3 cup dark brown sugar
3 1/2 tablespoons rum
1 1/2 teaspoons vanilla extract
1/2 teaspoon ground cinnamon
3 bananas, peeled and sliced lengthwise and crosswise
1/4 cup chopped pecans
METHOD:
---
1. Preheat oven to 375 degrees. Cut bread into chunks and place on a sheet pan. Transfer to the oven and allow to toast until just slightly crunchy. The cook time will vary depending on the age of the bread. Remove from oven and place in a well greased casserole dish along with the brie.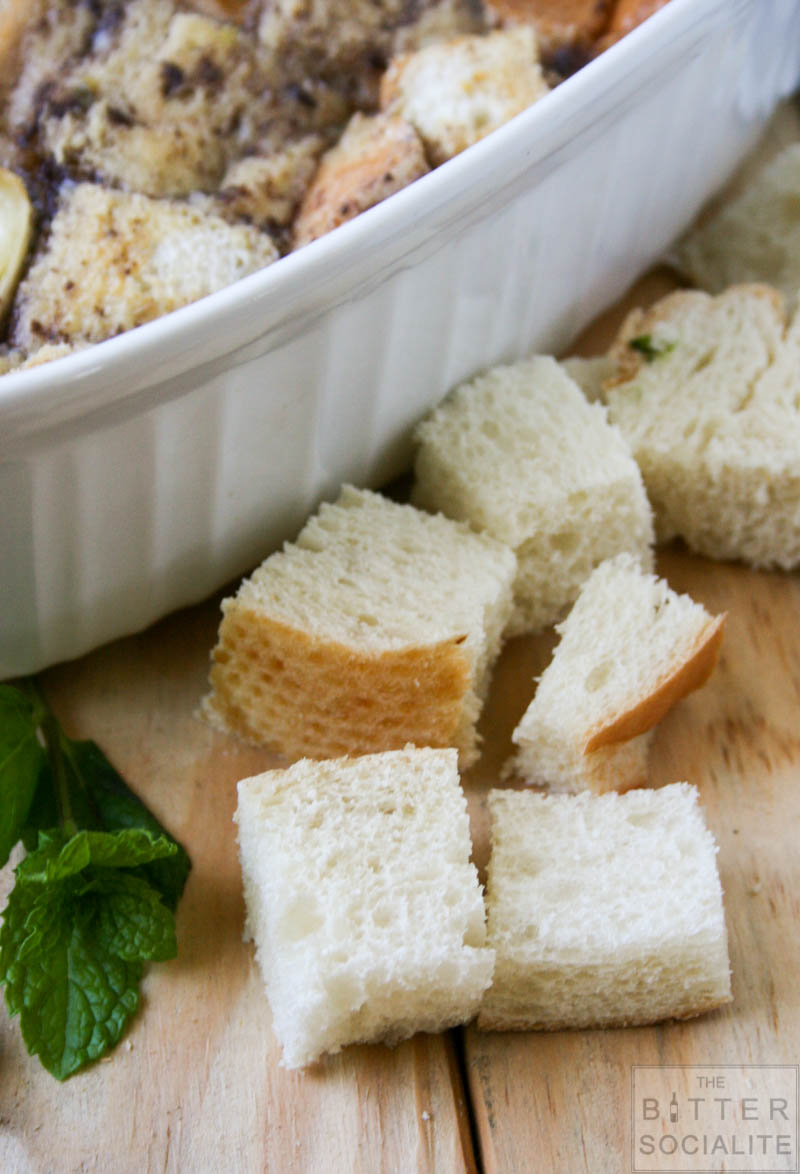 2. In a large bowl, cream together butter, sugar, and eggs. Add in heavy cream, vanilla, and flavorings. Stir well to combine. Pour the mixture into the casserole dish over the bread. Allow to sit for 5-7 minutes or until bread is well saturated. Place in the oven and cook until hot and bubbly throughout.
3. In a large skillet over medium heat, melt butter. Stir in sugar, rum, vanilla and cinnamon. When the mixture begins to bubble, place bananas and pecans in the pan. Cook until bananas are hot, 1-2 minutes. Serve over an ample serving of warm Bread Pudding.