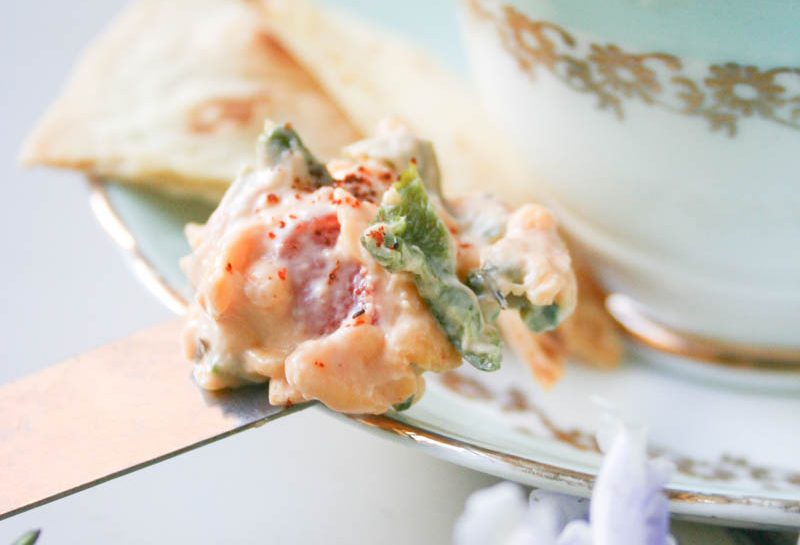 Pimento cheese is an undisputed Southern staple. And a must on menus for any gathering from showers to fiestas. Yes, I said fiesta. But, Pimento Cheese is a tad boring and sometimes flavorless. My dear friend Lori, the Salsa Senorita, totally agrees. So we set out to recreate a flavor filled, pack-a-punch spread that will knock your socks off. The result is a Spicy Poblano Cheese that's just as at home on a tortilla as it is a cracker. The secret is Lori's insanely delicious salsa. Better head on over to Salsa Senorita and get yourself some today!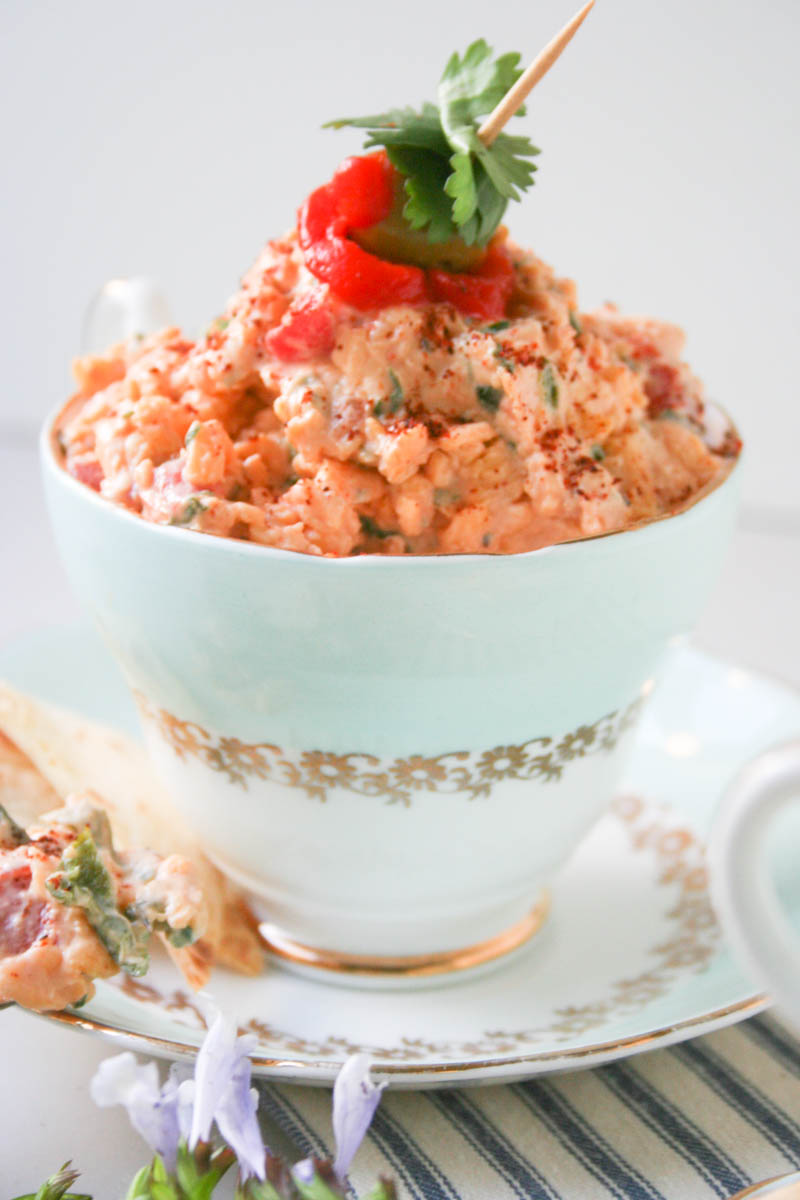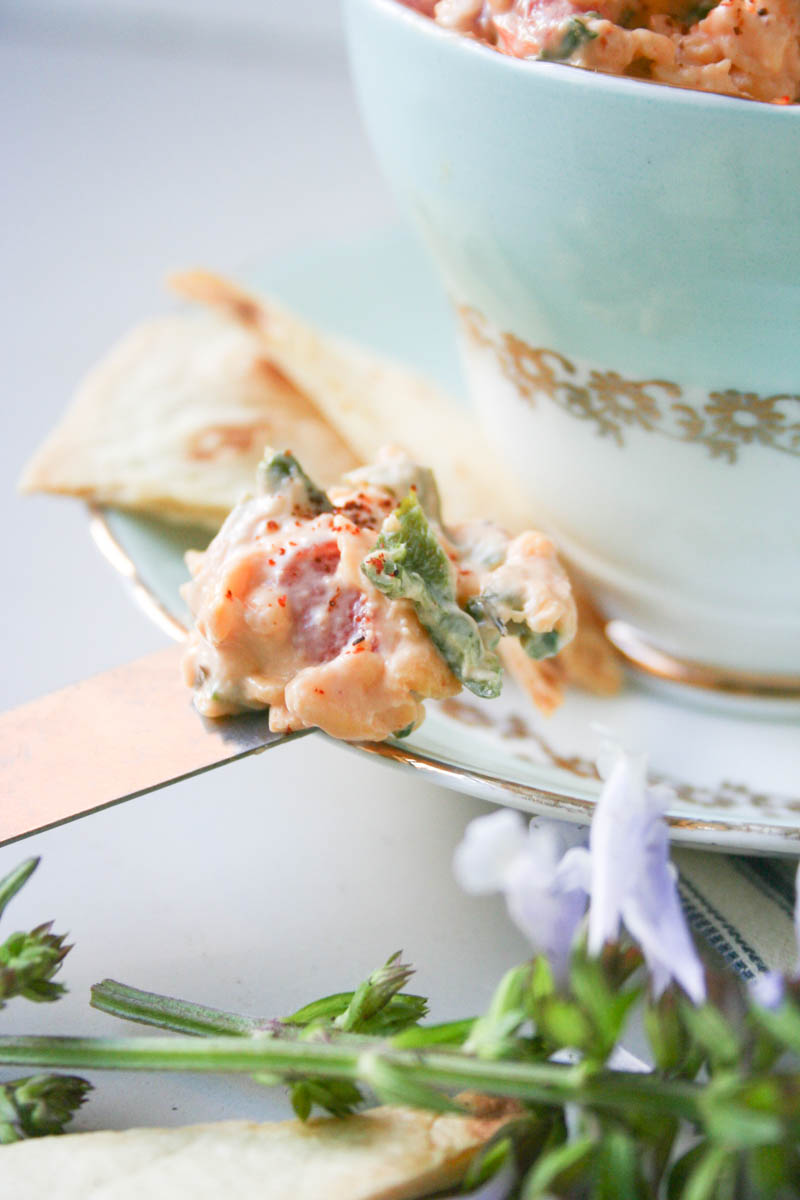 RECIPE:
---
1 pound cheddar cheese, shredded8 ounces cream cheese, softened
8 ounces cream cheese, softened
1/2 cup mayonnaise
1 tablespoon garlic powder
1 tablespoon onion powder
2 tablespoons fresh cilantro, chopped
1/2 tablespoon chili powder
1 teaspoon celery seed
1 cup poblano peppers, roasted & chopped
1/4 cup salsa
6 ounces piquillo pepper, finely chopped
1/4 cup jalapenos, chopped
METHOD:
---
1. Place all ingredients in a food processor and blend. Optionally,  place all ingredients in a large bowl and stir well with a sturdy spoon to combine.  Store in an airtight plastic container in the refrigerator until ready to serve. Garnish with a skewer of piquillo pepper, olive, and cilantro.