Tomato Basil Bisque
Categories
FOOD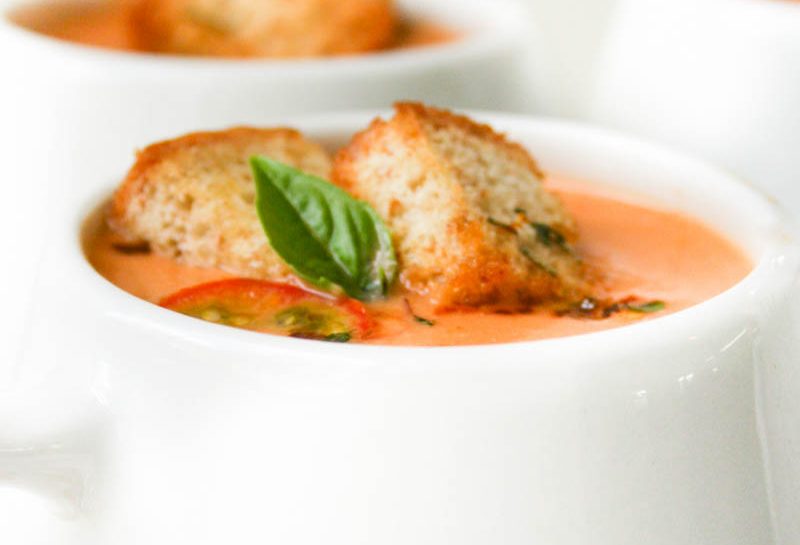 Is it me or does it seem like tomatoes come in entirely at once? After being in NYC for a short week I came home to find my tomato plants literally bursting. My kitchen counters are just loaded down with fresh from the vine 'maters. One way to utilize this overabundance of juiciness is to create a Tomato-Basil Bisque. Cook the tomatoes down to a thick and savory soup with fresh herbs and spices. Blend together with heavy cream for a mouth watering indulgence that's just too Rico Suave smooth. Serve up with a nice piece of crusty bread and of course a drizzle of oil. Just make sure and have a big bowl on hand.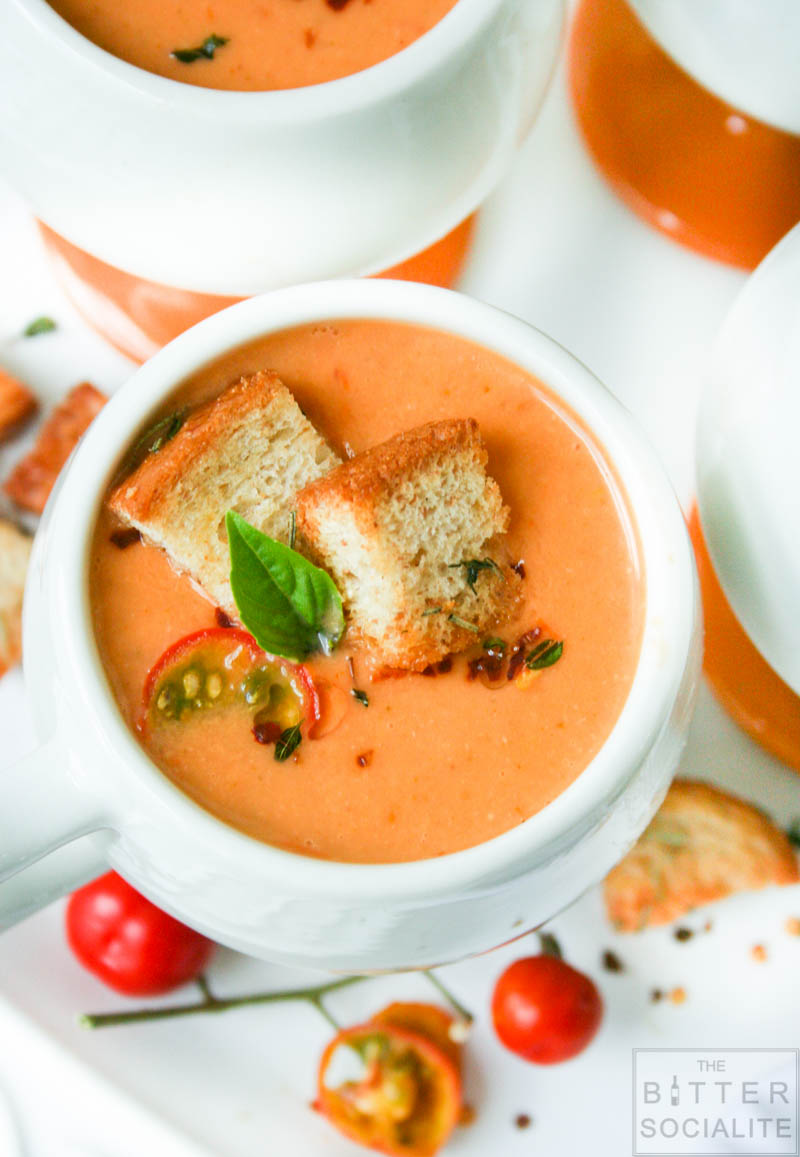 RECIPE: Tomato Basil Bisque
---
INGREDIENTS:
4 cups fresh tomatoes, roughly chopped
4 cups chicken broth
4 tablespoons butter
1 large onion, chopped
1 medium carrot, chopped
1 stalk celery, chopped
1 cup bell pepper, chopped
3 cloves garlic, minced
3 tablespoons all-purpose flour
2 teaspoons sugar
2 tablespoons granulated garlic
3 tablespoons fresh basil, chopped
2 sprigs fresh thyme
2 teaspoons red pepper flakes
1 cup heavy cream
1 teaspoon olive oil
Freshly ground pepper & salt
---
METHOD:
1. Melt butter in a large stock pot over medium-high heat. Add onions, pepper, carrots, and celery. Cook for 5-7 minutes or until onions are translucent. Add in garlic and cook for an additional 30 seconds; stirring frequently. Add flour gradually into the vegetable mixture. Cook for 1 minute; stirring constantly.
2. Pour broth into the pot and add tomatoes. Stir well to combine. Add in spices, sugar, and herbs. Bring the mixture to a boil. Reduce heat to low and cook for 20-25 minutes or until vegetables are tender.
3. Carefully transfer the bisque to a blender and puree until smooth. Return the puree to the pot and stir in cream. Cook just until heated through. Season the bisque with salt/pepper and swirl in 1 teaspoon of olive oil. Serve with Herb Croutons and a garnish of basil.