Garlic & Herb Croutons
Categories
FOOD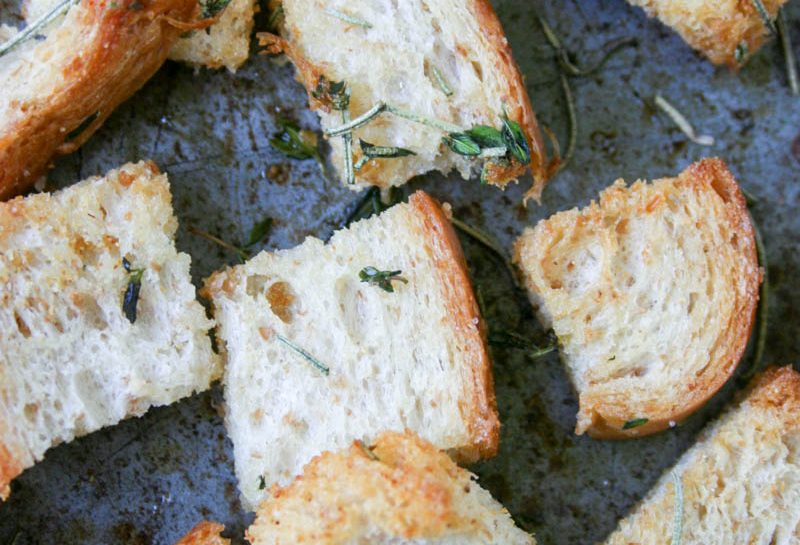 Transform old bread into a crunchy snack or a delicious sidekick to any soup with the addition of a little olive oil, garlic, and fresh herbs.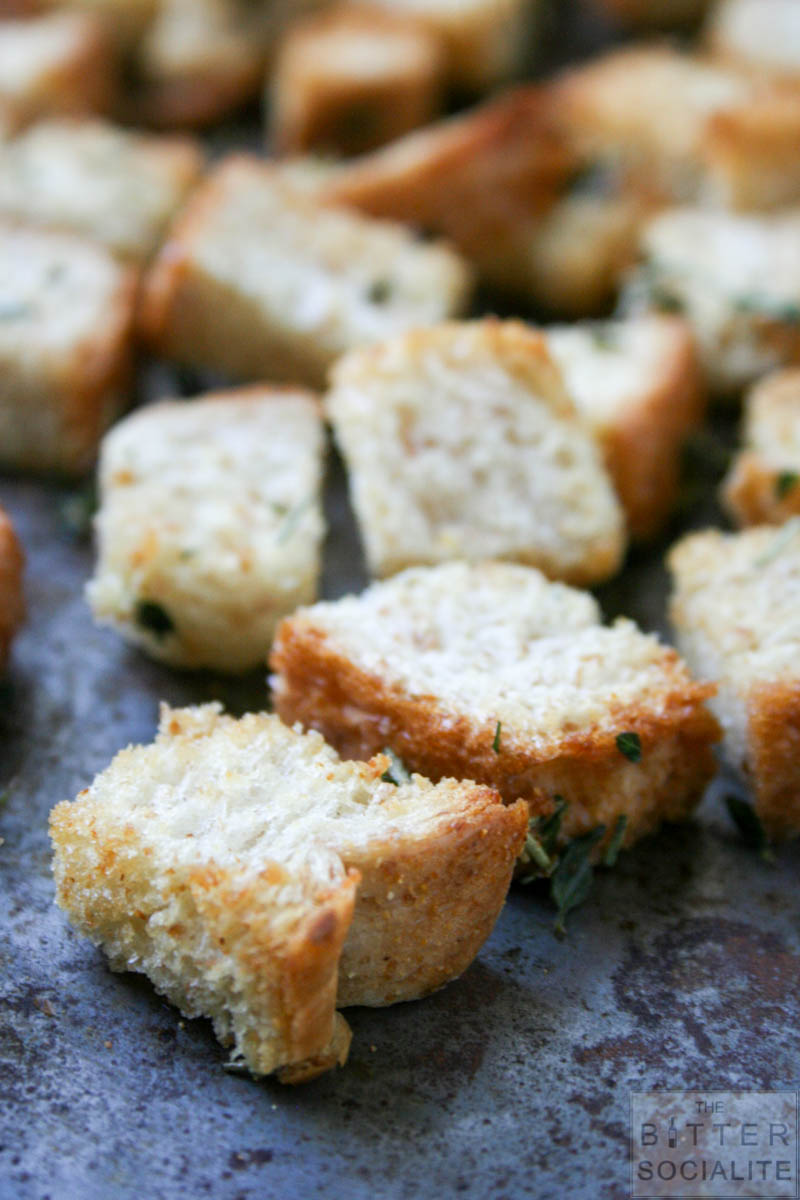 RECIPE: GARLIC & HERB CROUTONS
---
INGREDIENTS:
2 cups bread, cut into 3/4 inch cubes
1/4 cup olive oil
1 clove garlic, finely minced
1 teaspoon granulated garlic
1 tablespoon fresh thyme, chopped
1 tablespoon rosemary, chopped
Sprinkle of salt
---
METHOD:
1. Preheat oven to 400 degrees. In a medium bowl combine bread and olive oil. Stir well to evenly coat. Add herbs and minced garlic. Transfer to a sheet pan and sprinkle with salt and granulated garlic. Place in the oven and bake 12-15 minutes or until browned and crispy.