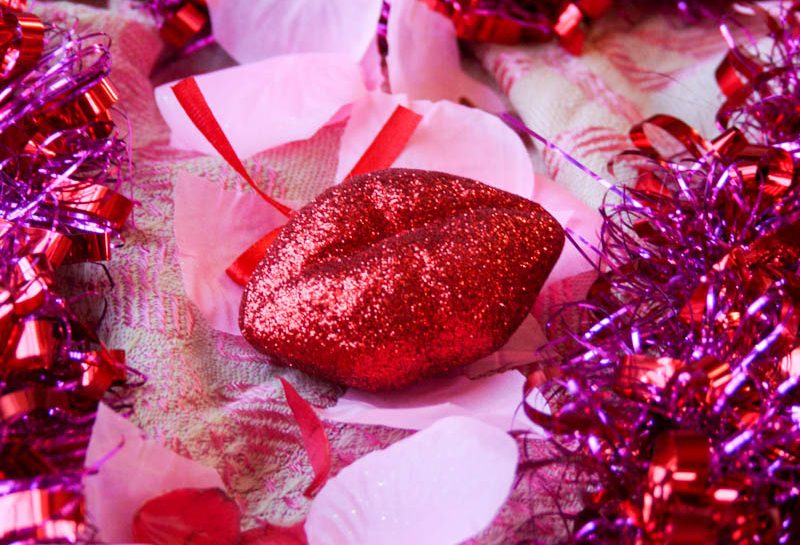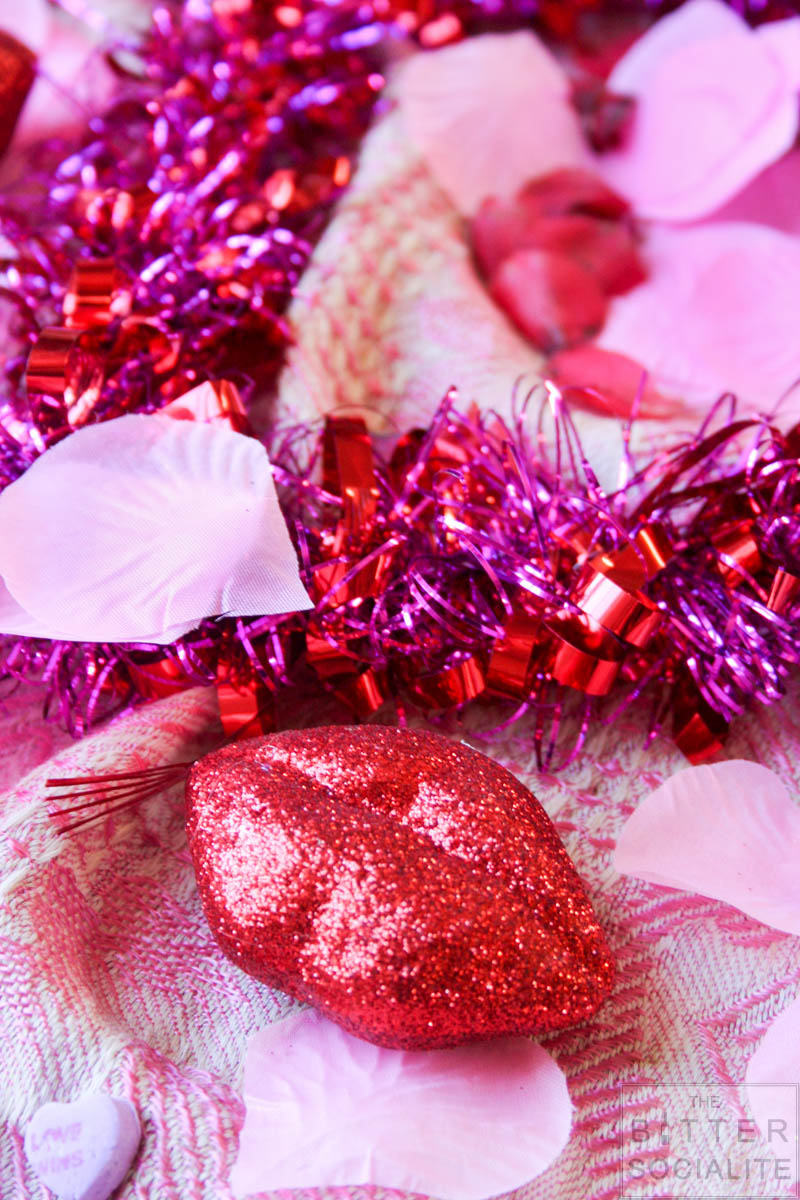 Nothing is more festive for Valentine's Day than a table completely decked out in lovely pinks from vibrant to blush. This charming combination is one that just exudes warmth and all things love. In my opinion, Valentine's Day is the perfect day to get a little bit cheesy with the decor. And what better place to stock up on decorations than the dollar store. There are a few tricks to pulling off cheesy, expected decor in a phenomenal way, and that involves the color palette.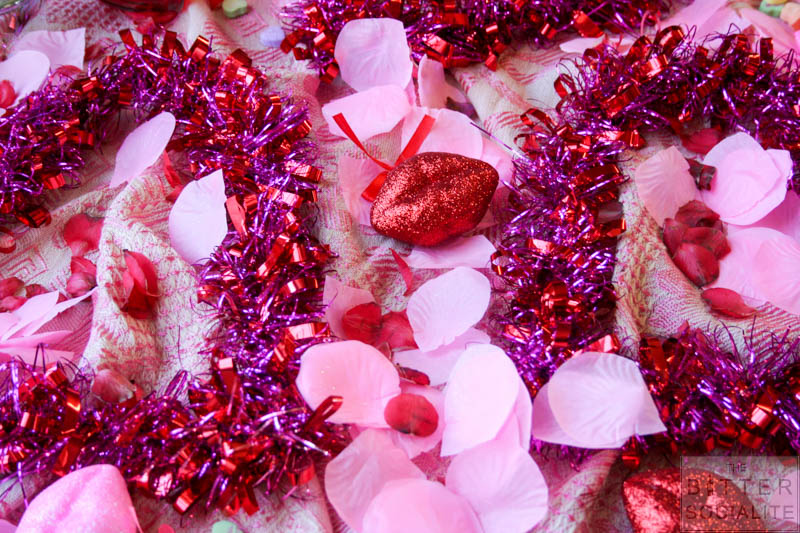 I like to choose three to five colors that work cohesively together. Valentine's Day is an especially fun palette to work with considering all of the wonderfully bright, pastel shades of red, pink, and even purple.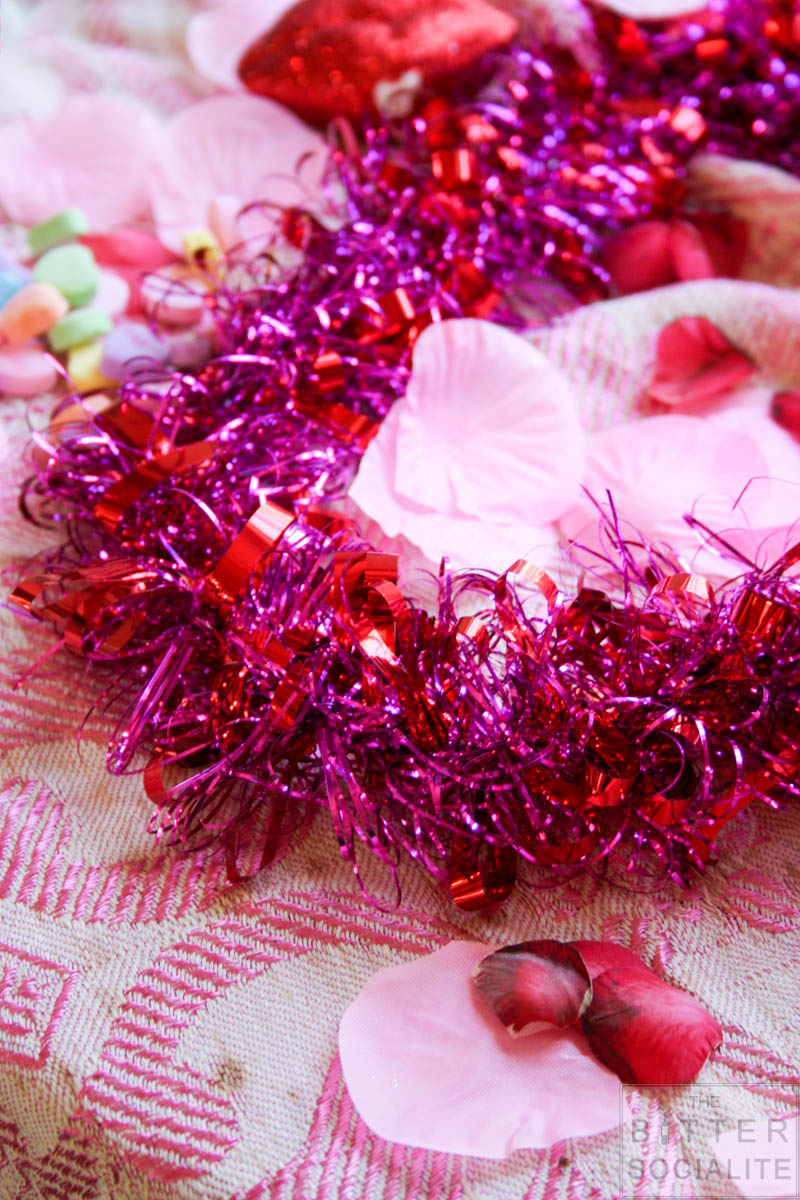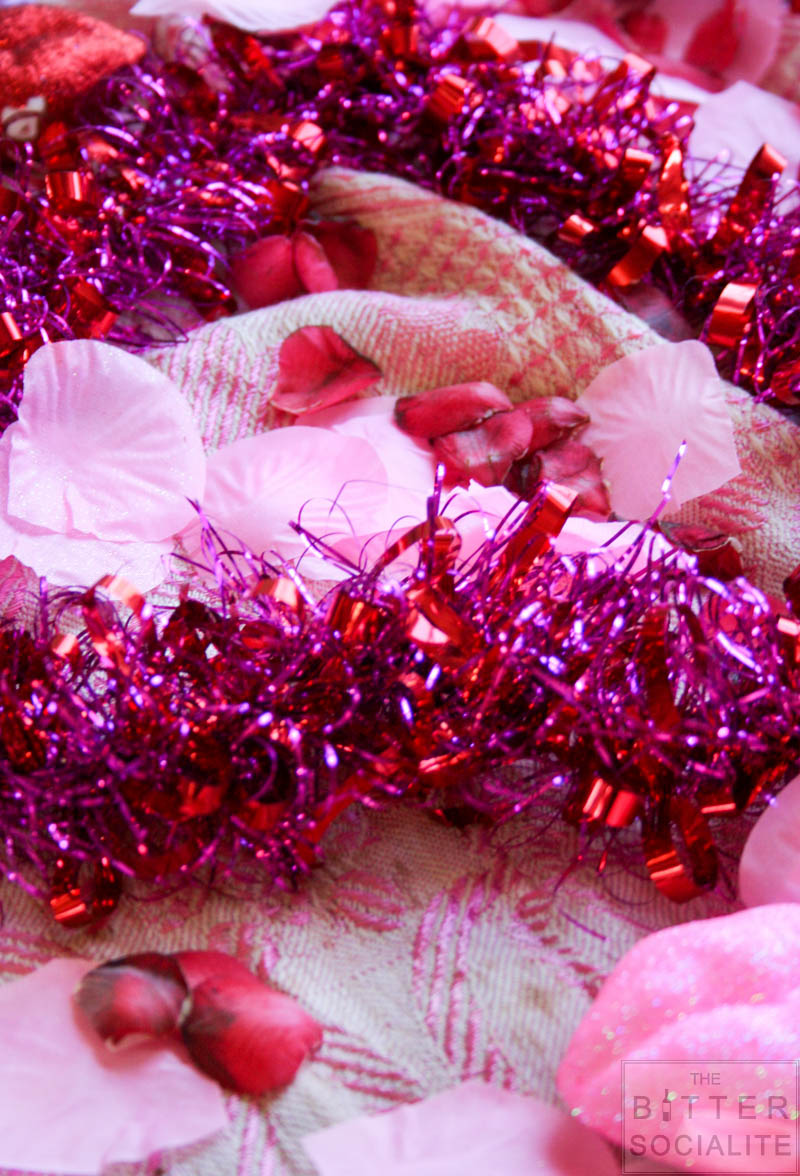 Objects with different textures are an awesome addition and always add a bit of whimsy. I was so excited to find these frilly, foiled hearts. They make great additions to any table as a runner or even a place mat.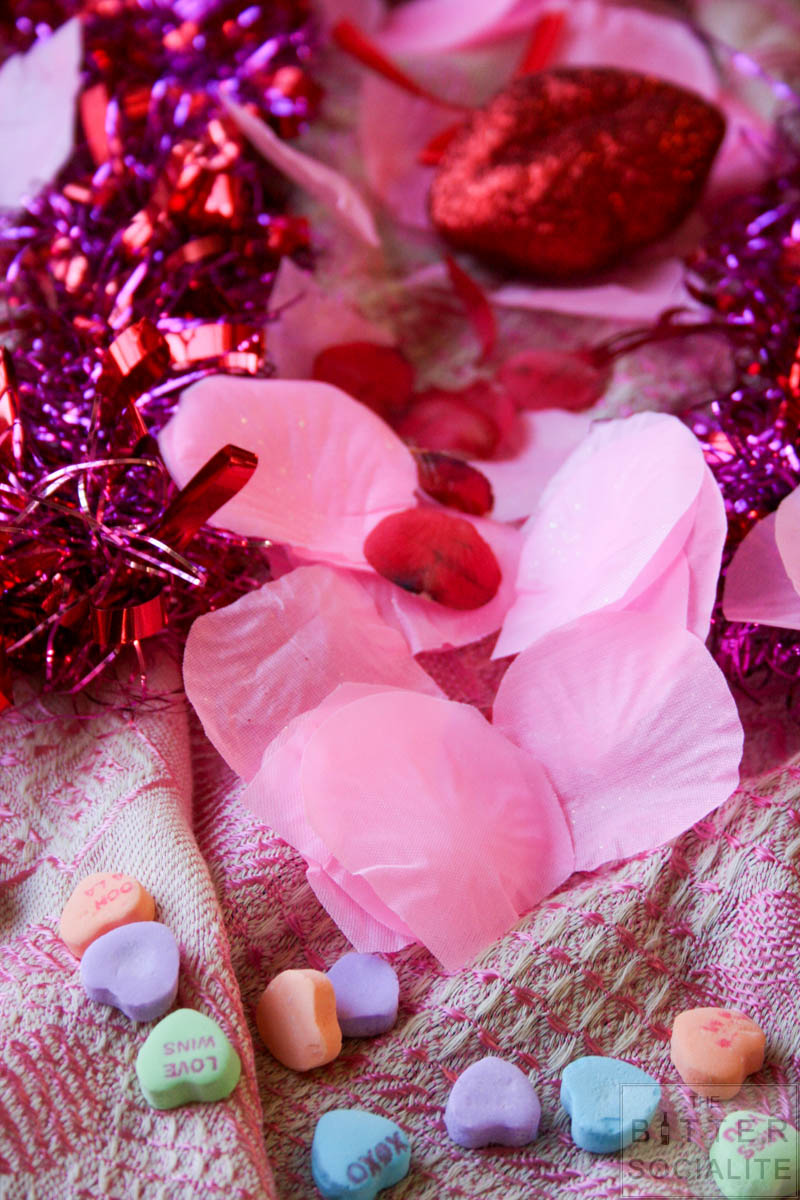 Scattered rose petals are practically a staple on Valentine's Day. Typically real rose petals are quite expensive for a small quantity. Make a dramatic impact by using fake petals and supplement with seasonal petals like a Camellia or whatever is blooming your yard.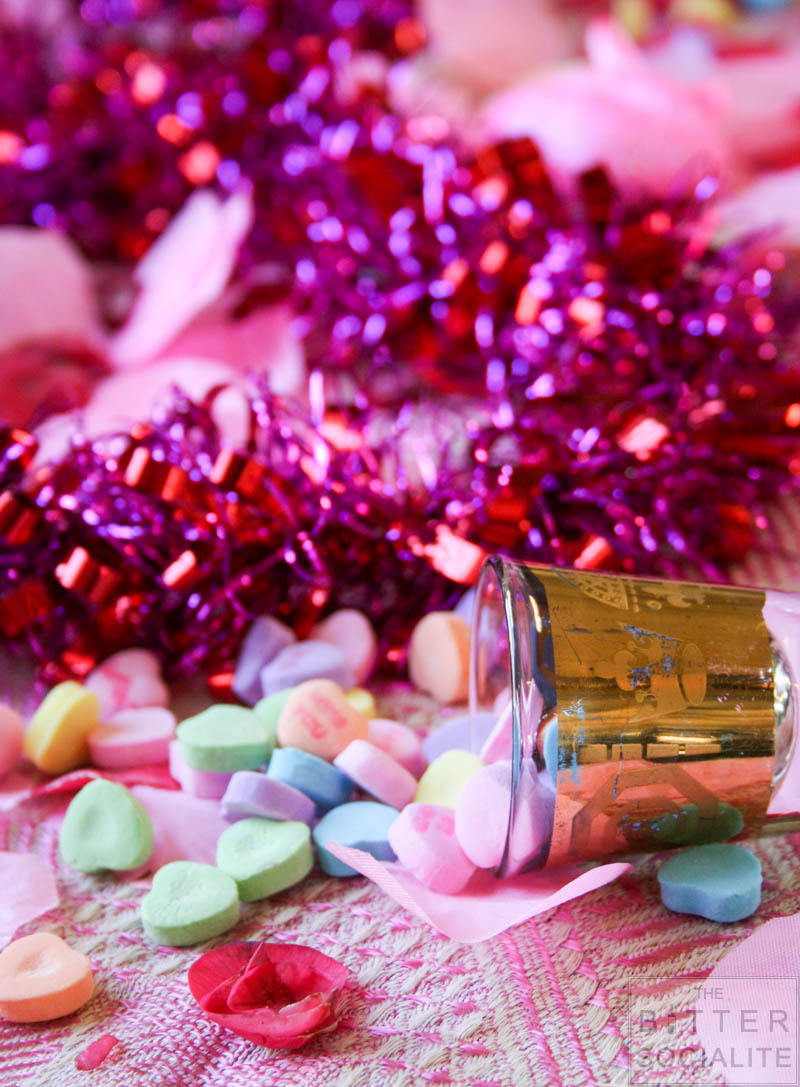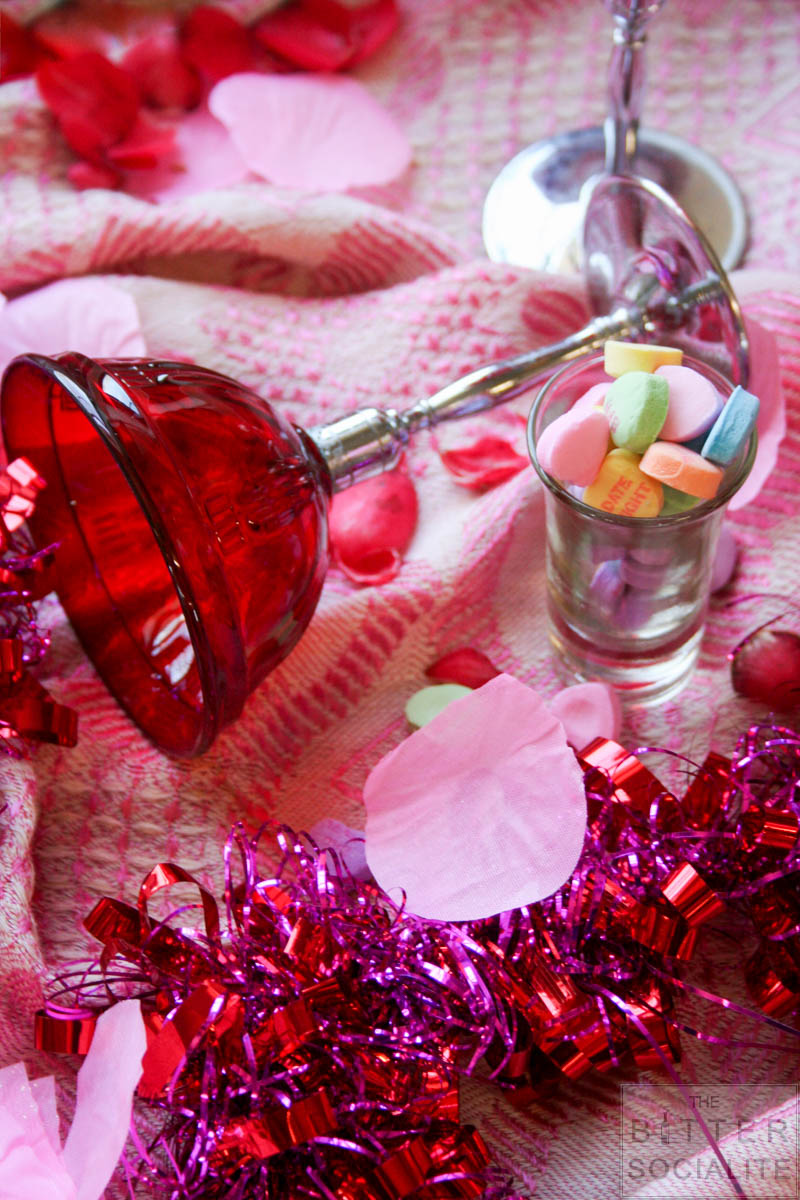 Another way to really luxe up your decor is by incorporating small candies. I've always loved the classic heart-shaped ones with little love notes on them. Fill small shot glasses with them and place all around. These make wonderful treats for your guests to nibble on and are perfect for place cards.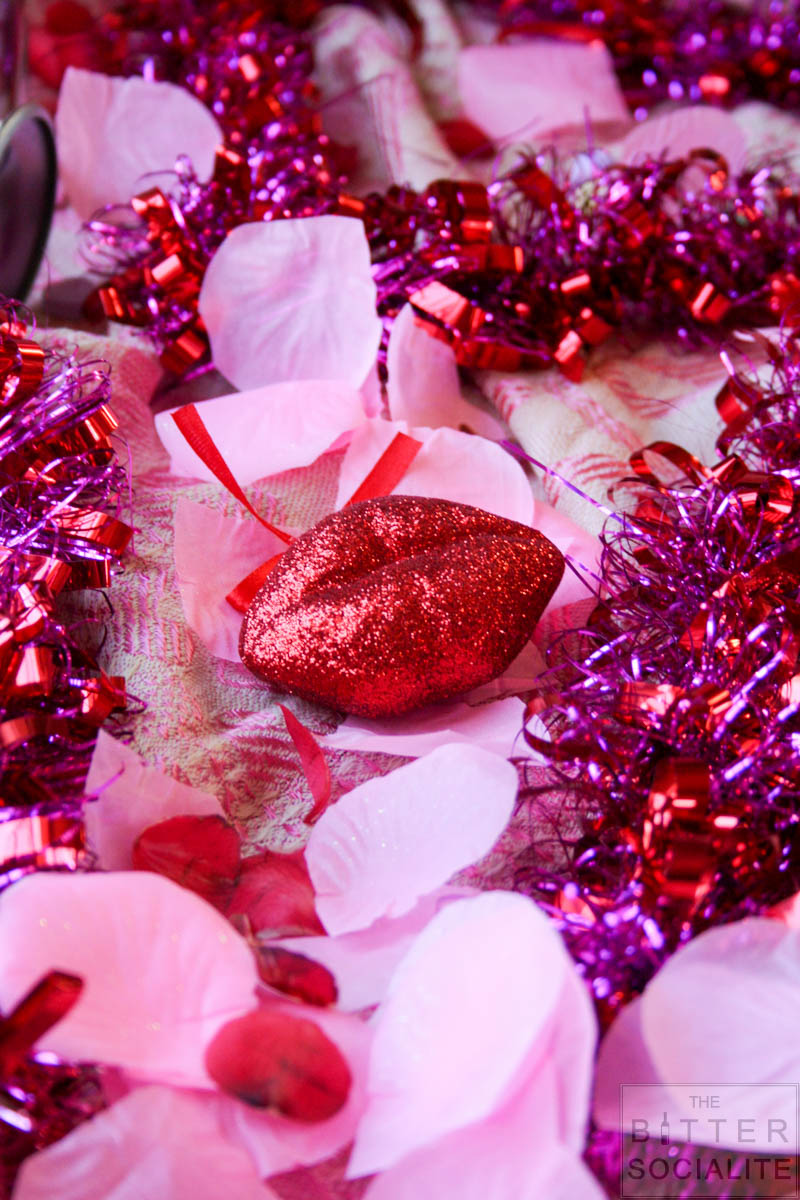 I totally went wild about these glittery lips. They just made me laugh and brought a smile to my face. Since they were on sale I splurged and went with both pink and red.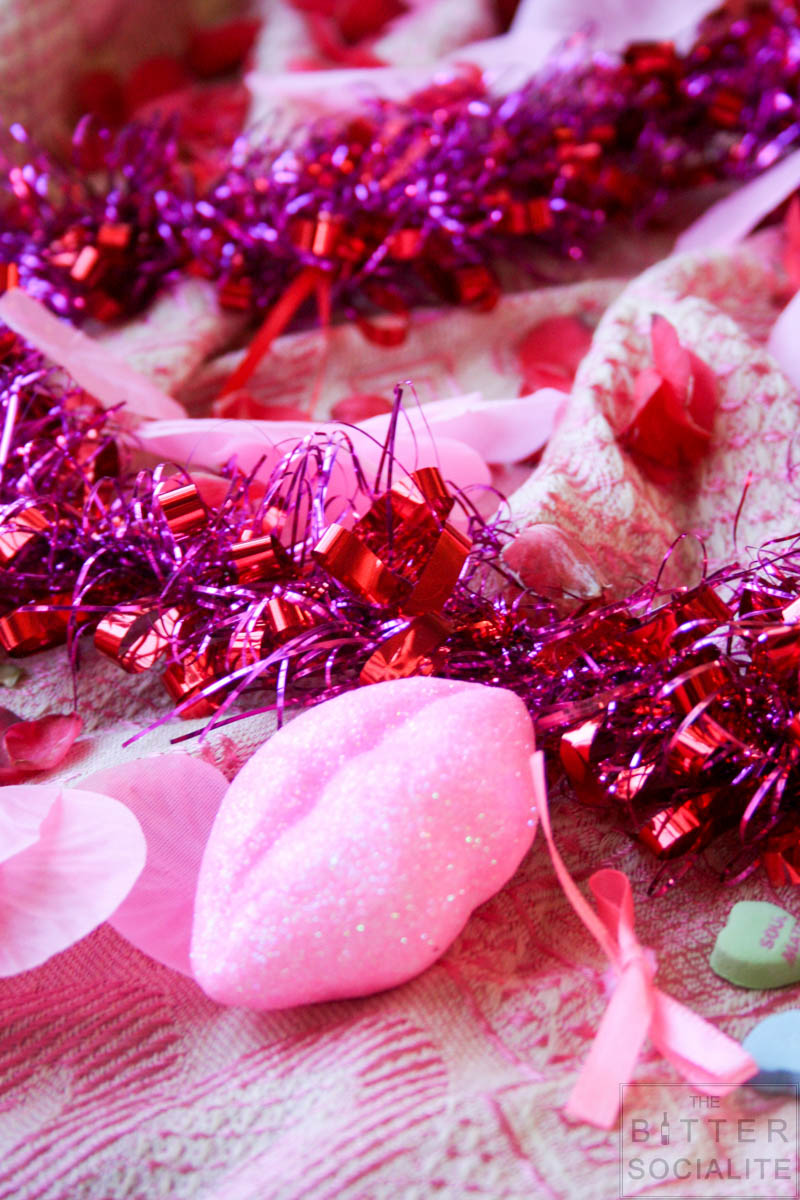 Did I mention that this whole spread cost me $.65 cents? Oh yeah, the closer you wait the better prices you can get. The selection can be a bit picked over, but it's totally worth taking the chance. So be a daredevil, and maybe even a bit naughty. Use whatever you can find and have fun with it.