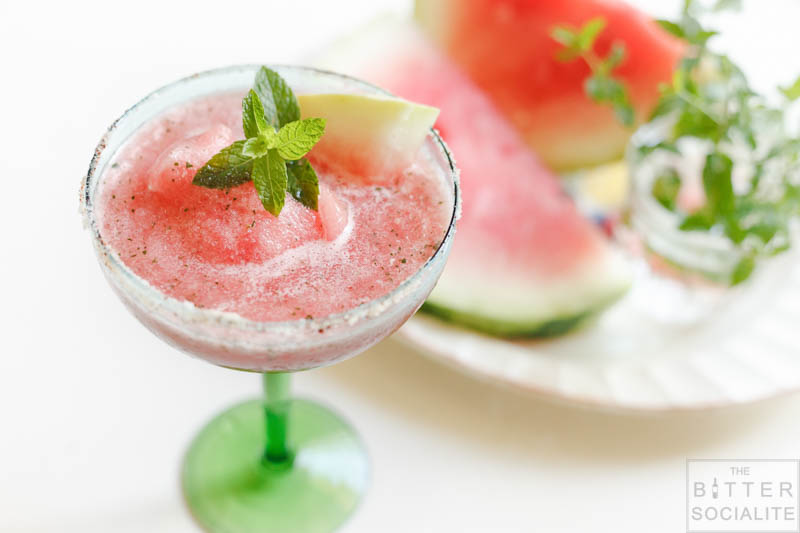 Wet your whistle on these dog days of summer with a refreshing Watermelon Margarita. We are in peak watermelon season y'all! They just don't come any sweeter or juicier any other time of year. And if you're like me you can't get enough of them. I also can't get enough margaritas. So why not combine the two? Oh, and for good measure throw in some fresh mint to just polish it off. So dust off that blender and get going!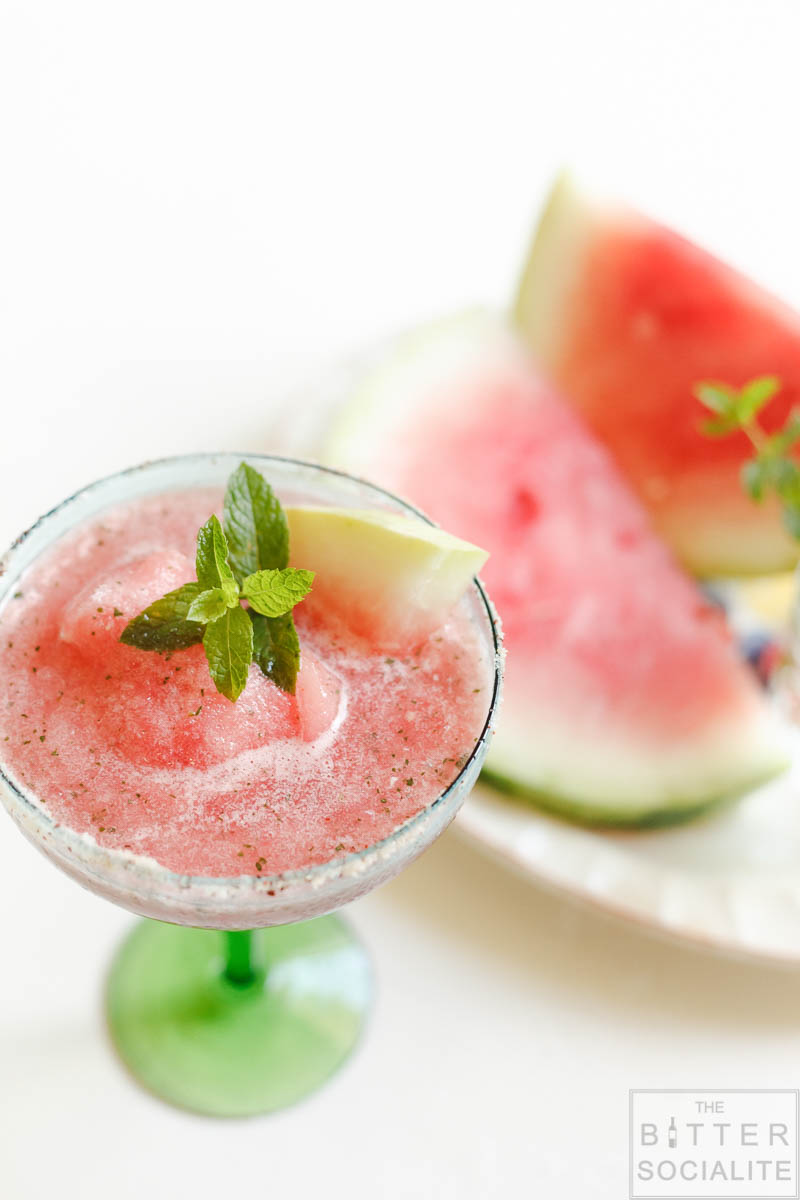 RECIPE: WATERMELON MARGARITAS
---
INGREDIENTS:
4 cups frozen watermelon
1 cup tequila
1/4 cup triple sec
1/4 cup orange juice
1 tablespoon lime juice
1 tablespoon sugar
handful of mint leaves
Salt & chili powder for rims
METHOD:
---
1. Prepare watermelon for freezing by scooping and removing any seeds. Place in a freezer safe container or plastic bag. Freeze the night before or a few hours before happy hour.
2. Combine all ingredients in a blender and pulse until smooth and mint is finely chopped. Be careful not to over-blend, and create a "watery consistency".
3. Dip margarita glasses first in lemon juice and then into a mixture of coarse salt and chili powder to create a festive and tasty rim. Fill the glass and garnish with a slice of watermelon and fresh mint sprig. Enjoy!