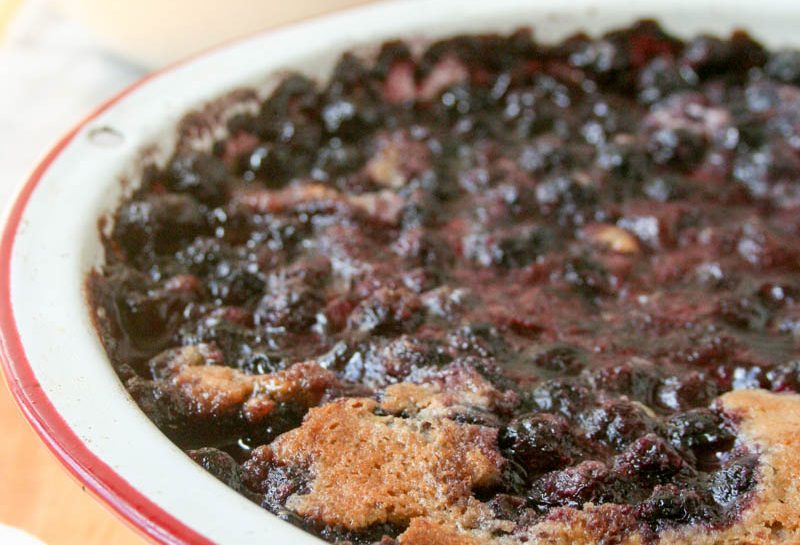 Wrap up a summer feast with a warm, spicy cobbler that features fresh blueberries cooked away in lots of butter and spices. A topping made from simple, pantry staples is equally crisp and fluffy. Sweet blueberries have an added tang with a bit of lemon. This one dish, easy bake dessert is only made better with a dollop of whipped cream or vanilla ice cream. Now what could be a better way to end a summer day?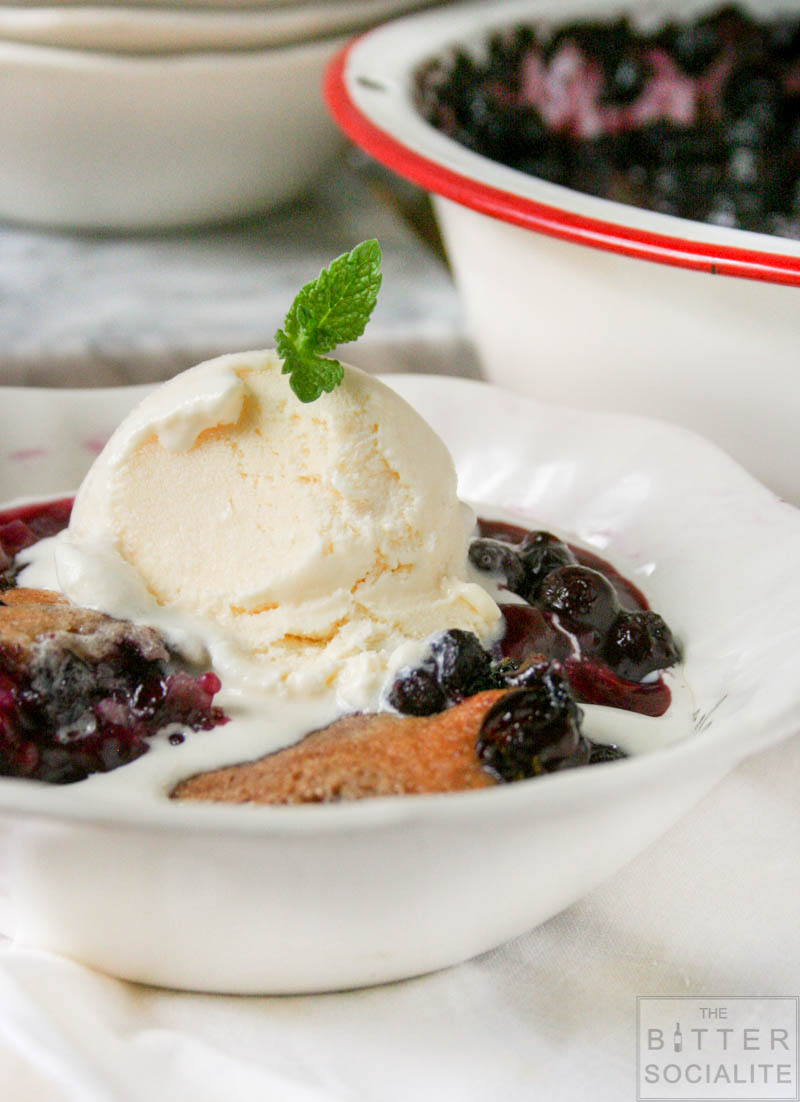 RECIPE:
---
2 1/2 cups Blueberries
2 tablespoons lemon juice
1 cup all-purpose flour
1 cup sugar
2 teaspoons baking powder
1 cup milk
8 tablespoons butter
1 teaspoon vanilla extract
1 teaspoon cinnamon
METHOD:
---
1. Preheat oven to 400 degrees. Place butter into the baking dish and allow to melt in the oven as it heats.
2. In a large mixing bowl, combine flour, sugar, and baking soda. Add in milk, vanilla, and cinnamon. Stir well to combine, making sure to break apart any lumps.
3. Remove the dish from the oven. Add blueberries to the melted butter and pour lemon juice over the berries. Sprinkle with sugar.
4. Pour the batter over the fruit and butter mixture. Return the dish to the oven and bake 30-45 minutes or until bubbly and nicely browned.