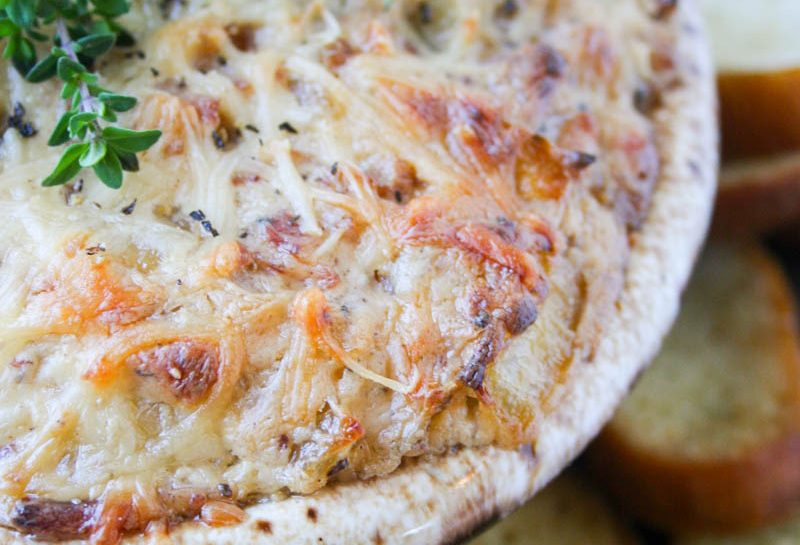 Everyone needs that one go-to party dish that's both easy to prepare and is certain to be the first dish to disappear. Giving you all the bragging rights. With all the sweet flavor of caramelized onions, crunchy bacon, and maybe a little whiskey my Caramelized Onion and Bacon Dip is the dip of all dips. Serve it up warm; and bubbly with a hunk of baguette or a crunchy pita and of course a party beverage. Excellent as a spread on sandwiches and burgers.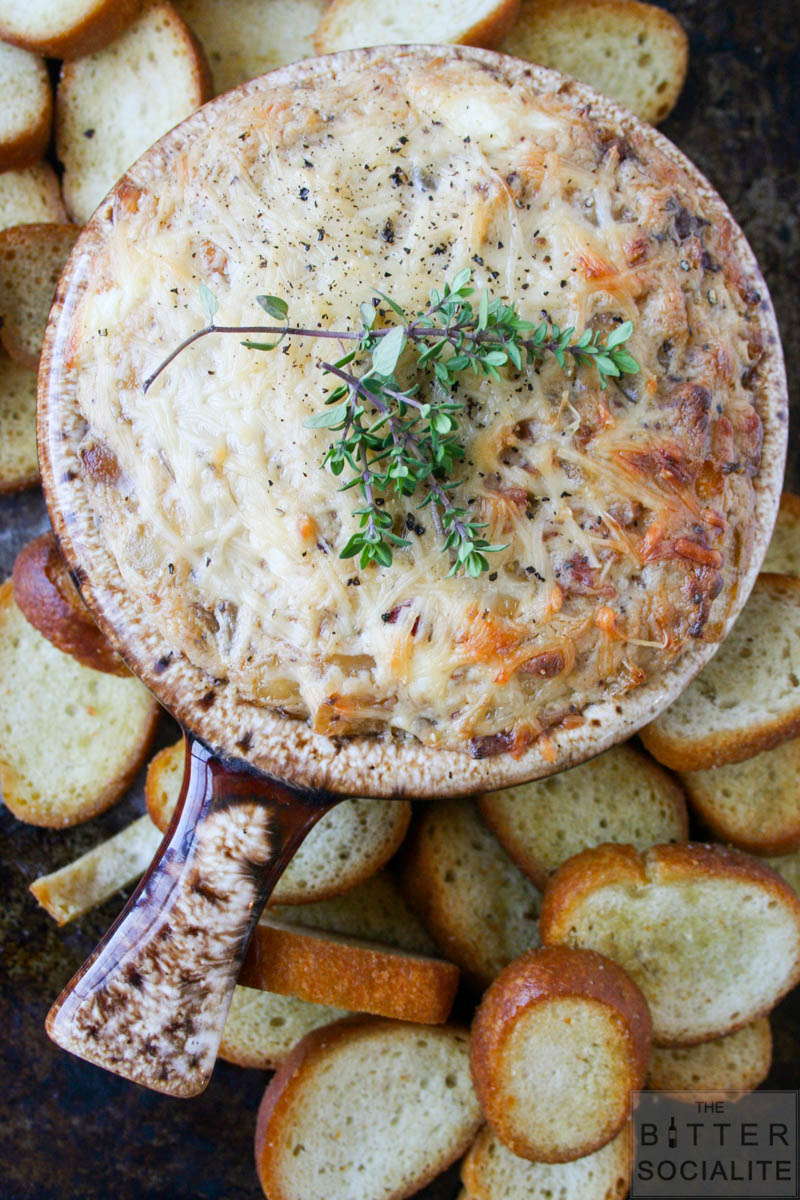 RECIPE: Caramelized Onion & Bacon Dip
---
ingredients:
1 large onion, chopped
4-6 slices bacon
8 oz cream cheese
2 tablespoons butter
2 ounces whiskey
1/2 teaspoon salt
2 teaspoons pepper
1/4 cup Parmesan or Romano cheese
2 tablespoons chopped thyme or 2 teaspoons herbs de provence
2 tablespoons Worcestershire sauce
---
method:
1. Preheat oven to 375 degrees. Chop bacon and place in a large skillet over medium high heat. Cook until brown and crispy. Use a slotted spoon to remove from the skillet and place on a paper lined plate; reserving drippings in the skillet. Transfer chopped onion to the bacon drippings. Add 2 tablespoons butter. Cook onions until golden and translucent. About 5-7 minutes. Add whiskey and scrape the bottom of the pan to release any drippings. Remove from heat.
2. Combine all remaining ingredients in a large bowl. Stir well to combine and evenly distribute ingredients. Transfer to a baking dish and sprinkle with additional cheese. Place in the oven and bake for 18-20 minutes or until bubbly. Serve warm.