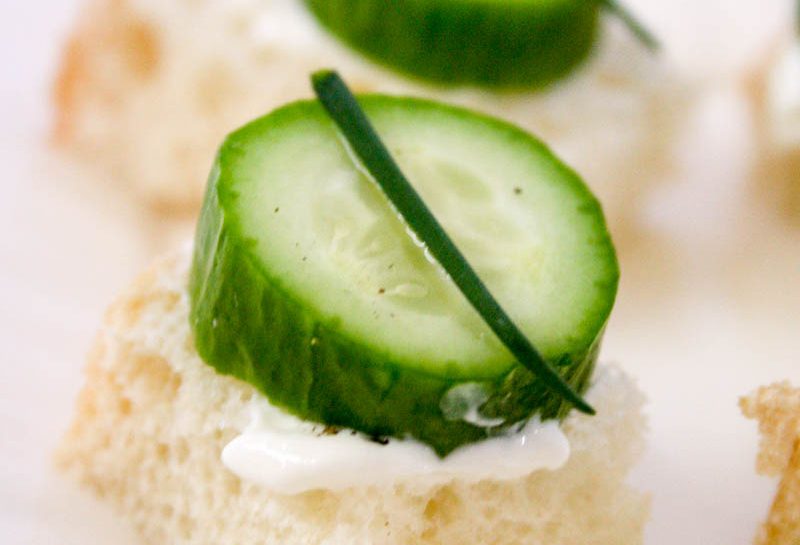 Itty, bitty bites of fresh cucumber feel right at home with a smear of cream cheese that's whipped with a few chives all assembled on a nice square of oven-baked bread. A delightful appetizer that is ready in no time with zero cooking involved.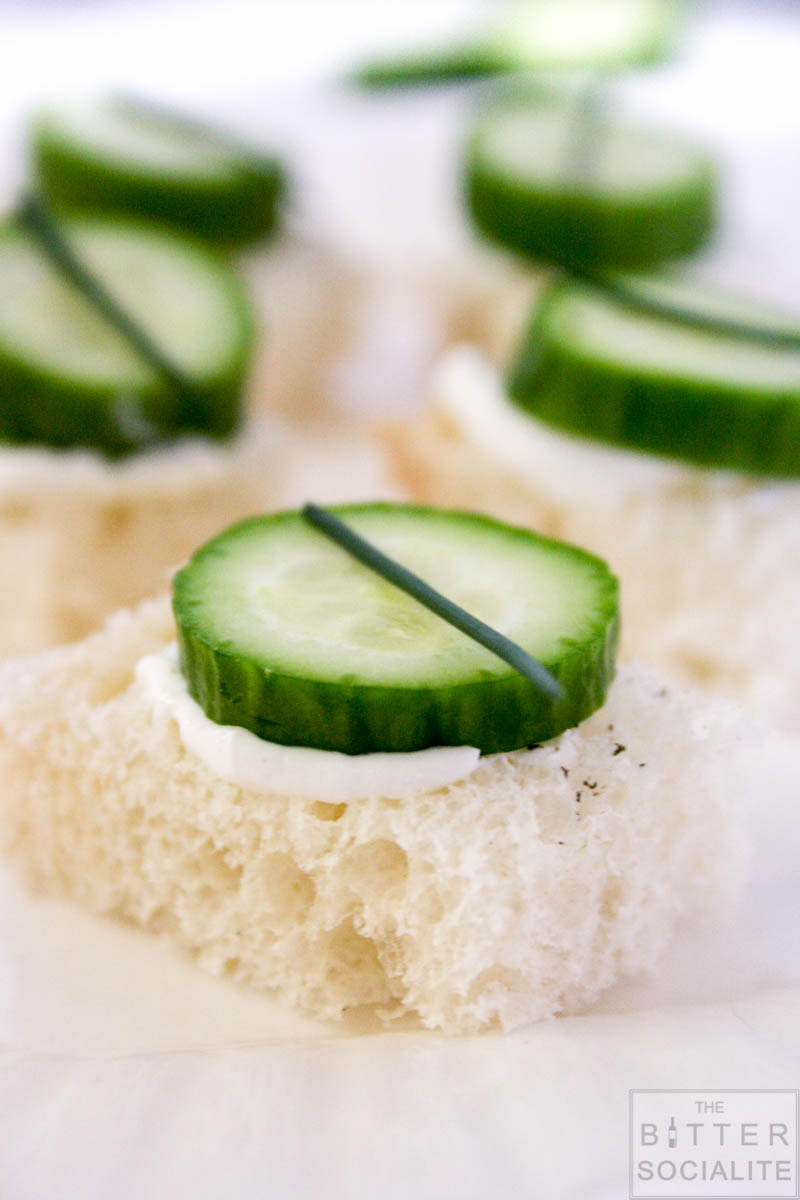 RECIPE: makes 10 bites
---
10 slices cucumber
10 cubes of fresh bread
4 ounces cream cheese
2 tablespoons chives, finely minced
Salt & Pepper
METHOD:
---
1. In a small bowl, whip together room temperature cream cheese with chives.
2. Assemble the sandwiches by first adding a layer of the cream cheese mixture directly onto the cube of bread. Top with a slice of cucumber. Sprinkle with salt & pepper followed by a garnish of chives. Chill until ready to serve.