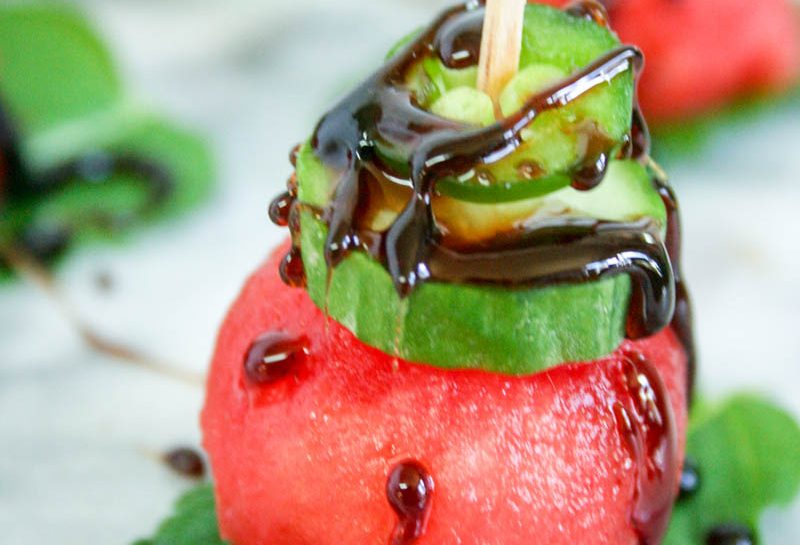 Cool off this summer with a light, detoxifying combination of watermelon, cucumber, and mint all on a convenient skewer. On-the-go snacks or appetizers these little treats are full of color and pack a tangy punch when drizzled with a balsamic reduction.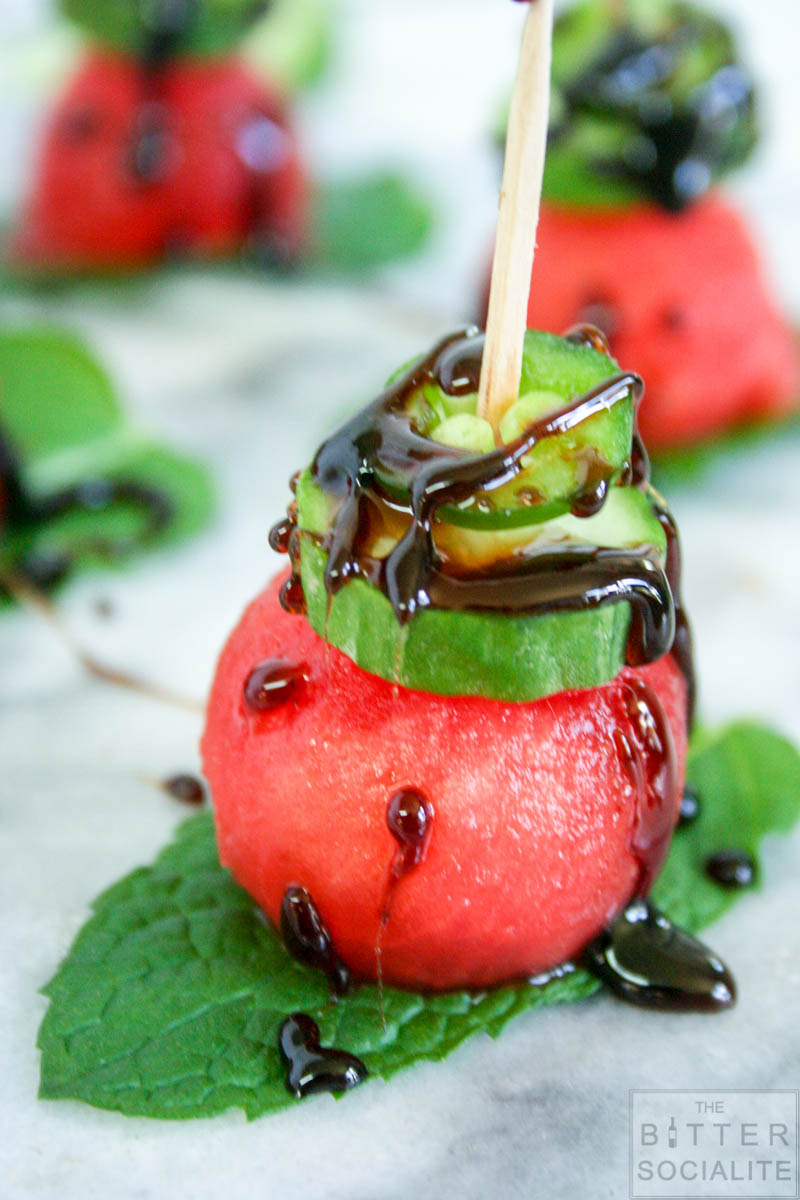 RECIPE: yields 12 skewers
---
12 watermelon bites
12 slices of cucumber
12 slices jalapeno, thinly sliced
12 medium mint leaves
1 cup balsamic vinegar
1/4 cup honey
METHOD:
---
1. Make the balsamic reduction by combining the vinegar and honey in a small sauce pan over medium-high heat. Bring the mixture to a boil. Reduce the heat and simmer for 10 minutes, stirring occasionaly. The vinegar has reduced when it coats the back of the spoon. Once the vinegar has reduced, remove from heat and allow to cool.
2. Use a melon baller to remove the watermelon from the rind. Assemble bites by layering the all ingredients on a mint leaf. Skewer with a toothpick and drizzle with the balsamic reduction.