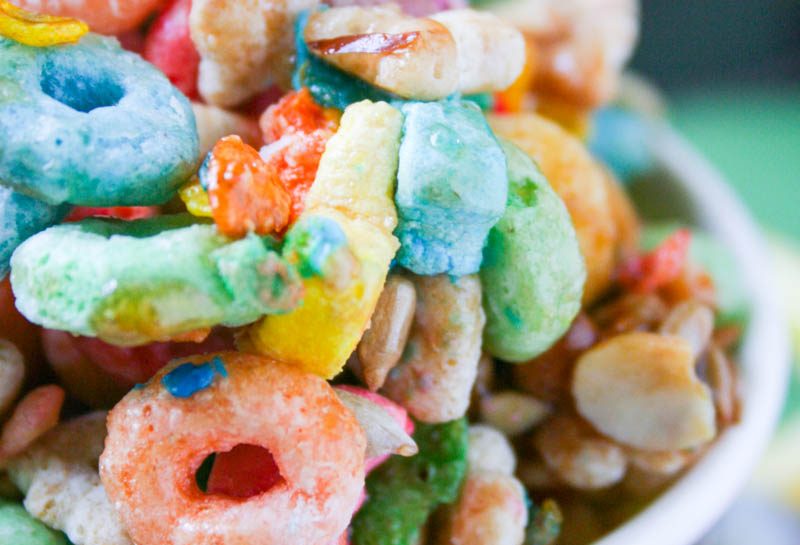 Galaxy inspired snack mix glows with all the colors of the universe and brought together by a sweet and salty blend of classic cereals, nuts, and bit of brown sugar. Serve up in a gift bag all their own just in time for the Eclipse or any space themed party!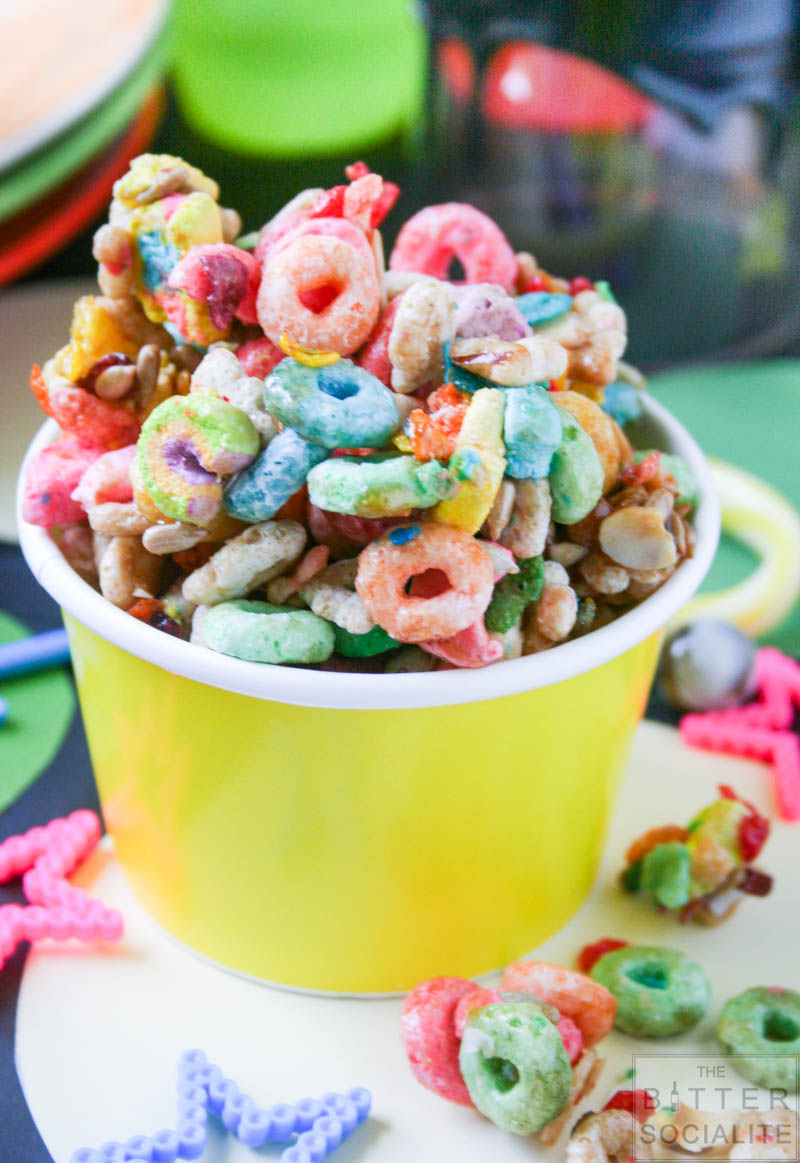 RECIPE: GALAXY SNACK MIX
---
INGREDIENTS:
9 cups of brightly colored cereal
1/2 cup almonds
1/2 cup sunflower seeds
1/2 cup coconut
1/2 cup dried fruit medley
1 cup dark brown sugar
1/2 cup butter
1 teaspoon vanilla extract
Pinch of sea salt
---
METHOD:
1. Preheat oven to 250 degrees. Spray a baking pan with non-stick cooking spray and add cereal, almonds, sunflower seeds, coconut, and fruit to the pan.
2. In a medium skillet, melt butter over medium-high heat. Add in brown sugar and vanilla extract. Cook for 2-4 minutes or until boiling. Boil for 1 minute, stirring constantly. Pour the brown sugar mixture over the cereal and stir gently to combine. Place in the oven and cook for 20 minutes. Remove the mix from the oven and stir. Return to the oven and cook an additional 20 minutes.
3. Place the mix onto wax paper and allow to cool for 25-30 minutes and then break into chunks.