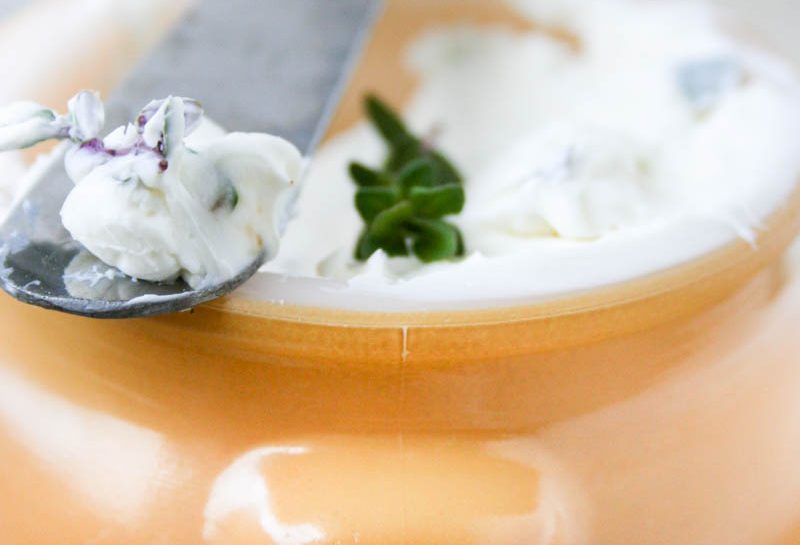 Ordinary cream cheese can become something extraordinary by simply adding whipping it up and folding in some fresh herbs like thyme, rosemary, chives, or tarragon that make it great as a spread or as a delicious dip.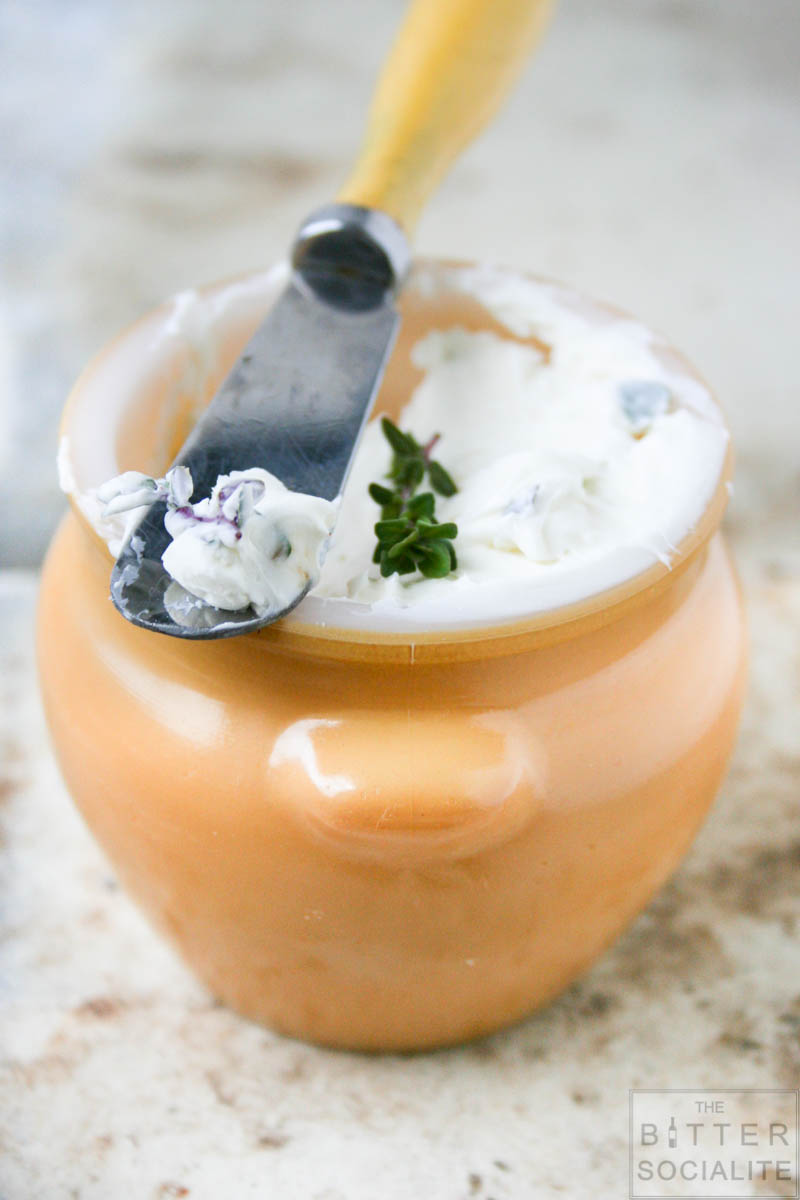 RECIPE: Herb Cream Cheese Spread
---
Ingredients:
8 ounces cream cheese, softened
2 tablespoons butter, room temperature
2 tablespoons sour cream
1 garlic clove, finely minced
2 tablespoons chopped thyme
1 tablespoon chopped chives
Sat & pepper to taste
---
Method:
1. Mix all ingredients together in a large bowl. Stir well to combine using a stand or hand held mixer. Season to taste. Place in the refrigerator and allow to chill.