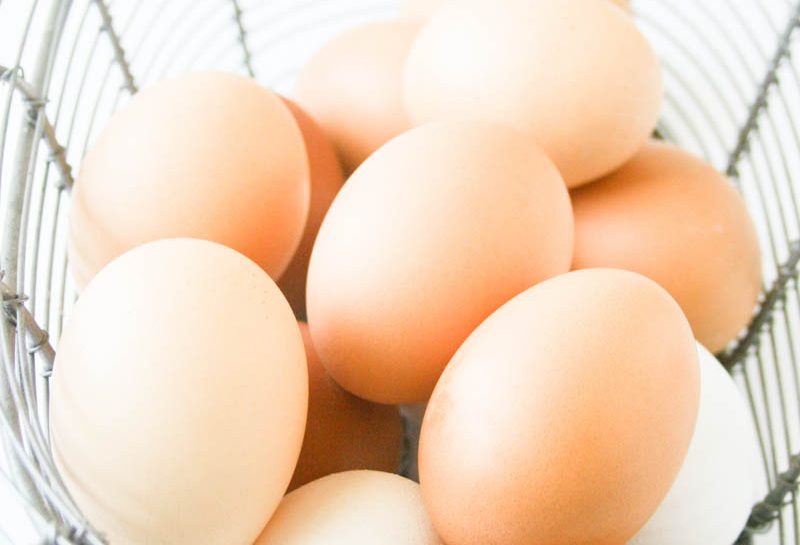 An essential part of any proper Easter celebration is the allure of finding the ever elusive prize egg in an Easter Egg Hunt. So, why not host an Easter Egg Hunt party for children and adults alike this easter! Better yet, center the party around luscious desserts that serve as a sweet treat for guests, as well as, the ultimate prize hidden within those prize eggs. My dear friend, Rebecca Gordon, crafted up some amazing dessert recipes for the ultimate dessert bar at your Easter Egg Hunt! Her brand, Buttermilk Lipstick, is a culinary and entertaining brand featuring practical cooking & baking techniques for everyday cooks. Her recipes are easy amazing and super delicious!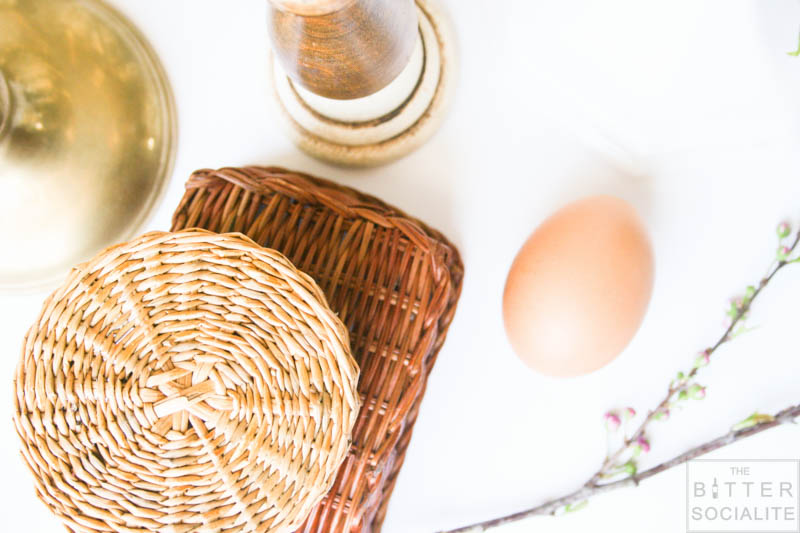 An Easter egg hunt can be hosted just as easily indoors as it out. With the unpredictable weather of the American South, it's best to make that call as close to the party as possible. Whether indoors or out, hosting a beautiful and successful party is just as easy as pie! Literally! To begin, skip the process of dying all of those eggs and opt to leave them in their natural monochromatic color scheme. I love to use the variations in brown eggs and play that up in all aspects of the party.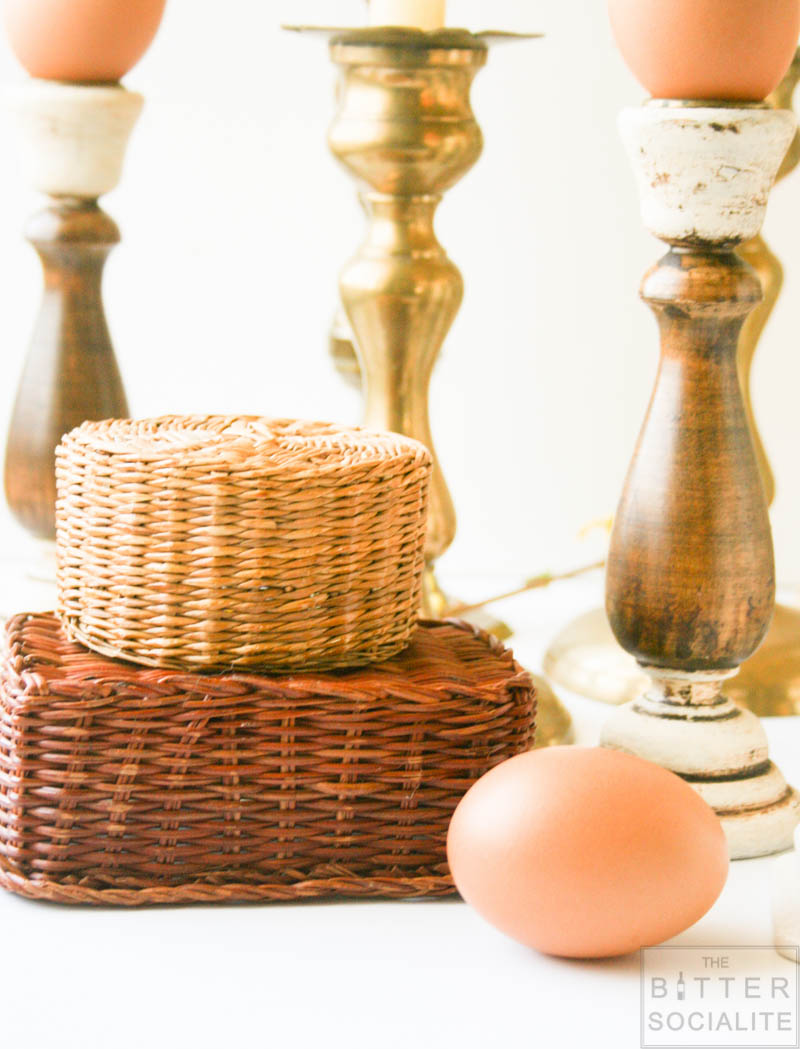 The shades of brown, Creme, tan, and beige are exquisite against the vibrant colors of spring. If you decide to dye the eggs, set up coloring stations for guests to jump in and decorate the eggs to suit their exact specifications! It's a fun way to engage your guests and really get the creative juices flowing.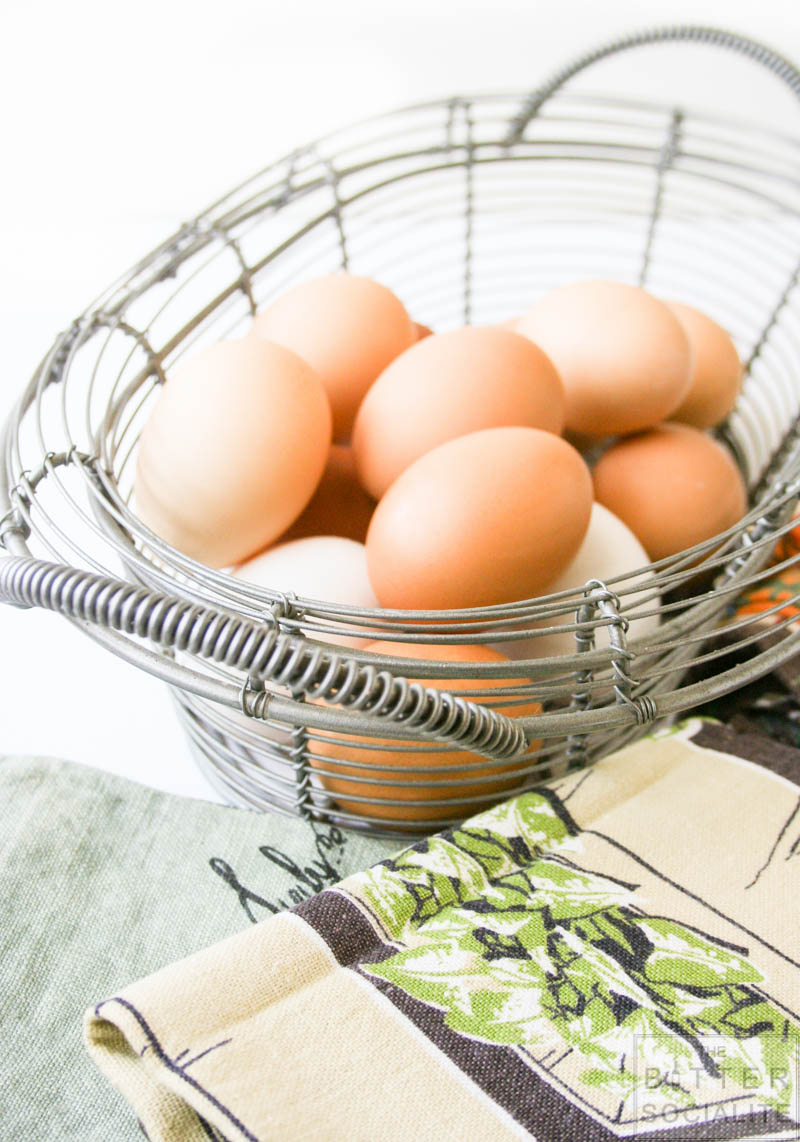 If your egg hunt party is an annual tradition, invest in sturdy baskets that will stand the test of time. Wire baskets are lightweight but still incredibly durable and store well. Purchase baskets in varying sizes and allow guests to choose their very own basket.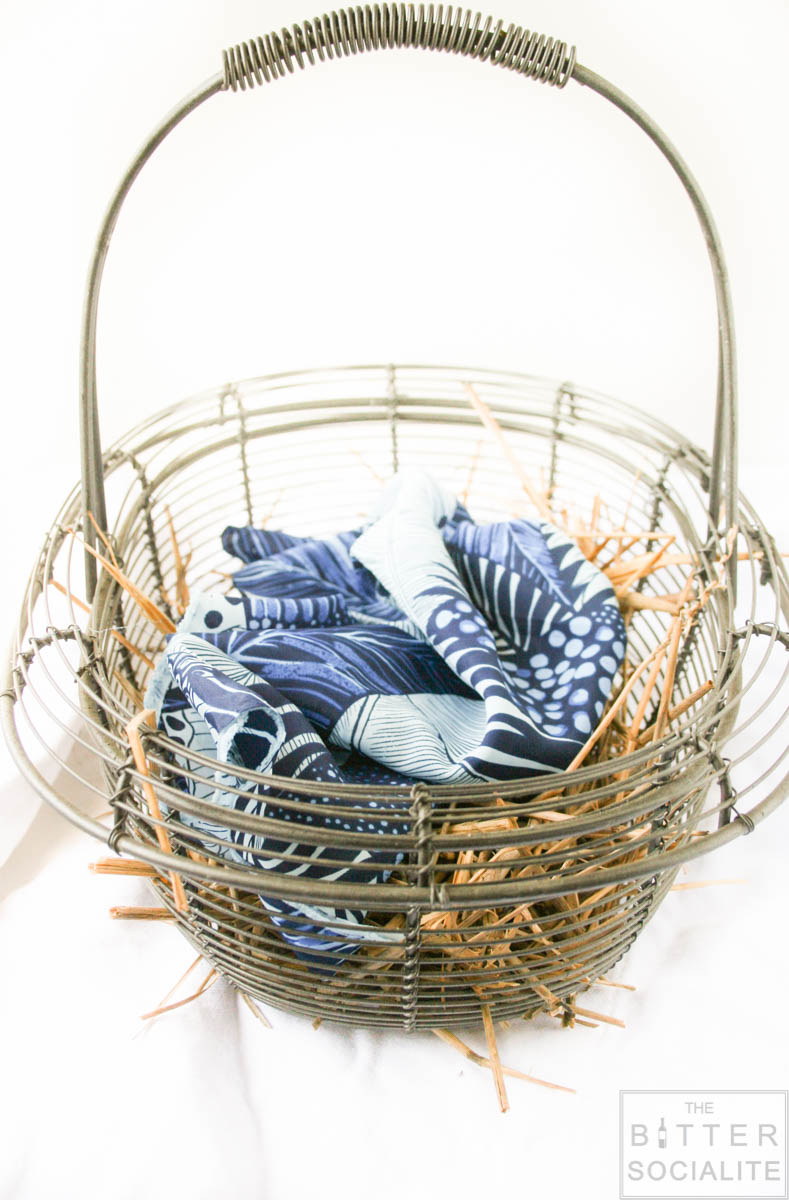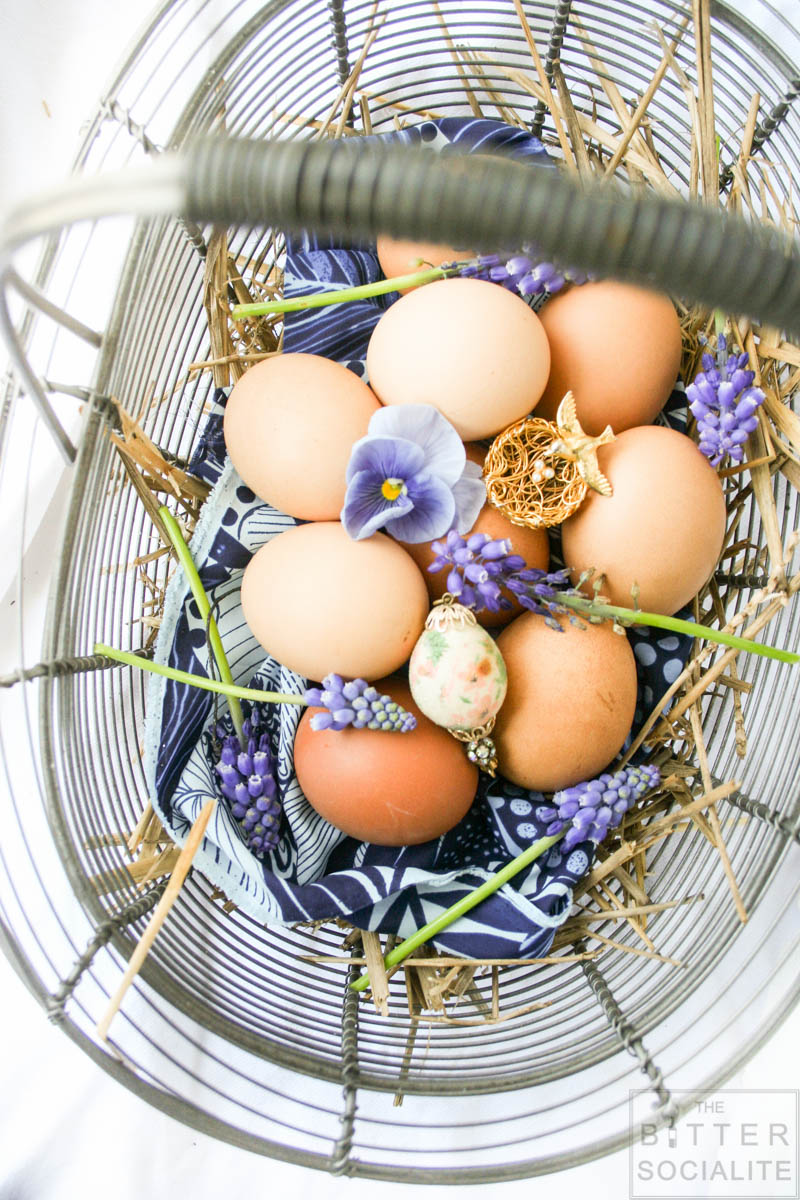 I love setting up a custom basket station for egg hunters to really put their own stamp on things. From pretty paper shreds in all the colors of the rainbow to old-fashioned straw, give your egg hunters as many options as possible when they assemble their baskets. I am obsessed with all things print this season and have been picking up vintage fabric remnants and linen dish towels in vibrant colors to use as accents and a bit of cushion for those fragile eggs in the basket. Don't be afraid to go wild and incorporate everything from indigo blue to bold yellows! By sticking with the monochromatic color scheme of the eggs, any colors are fair game to utilize.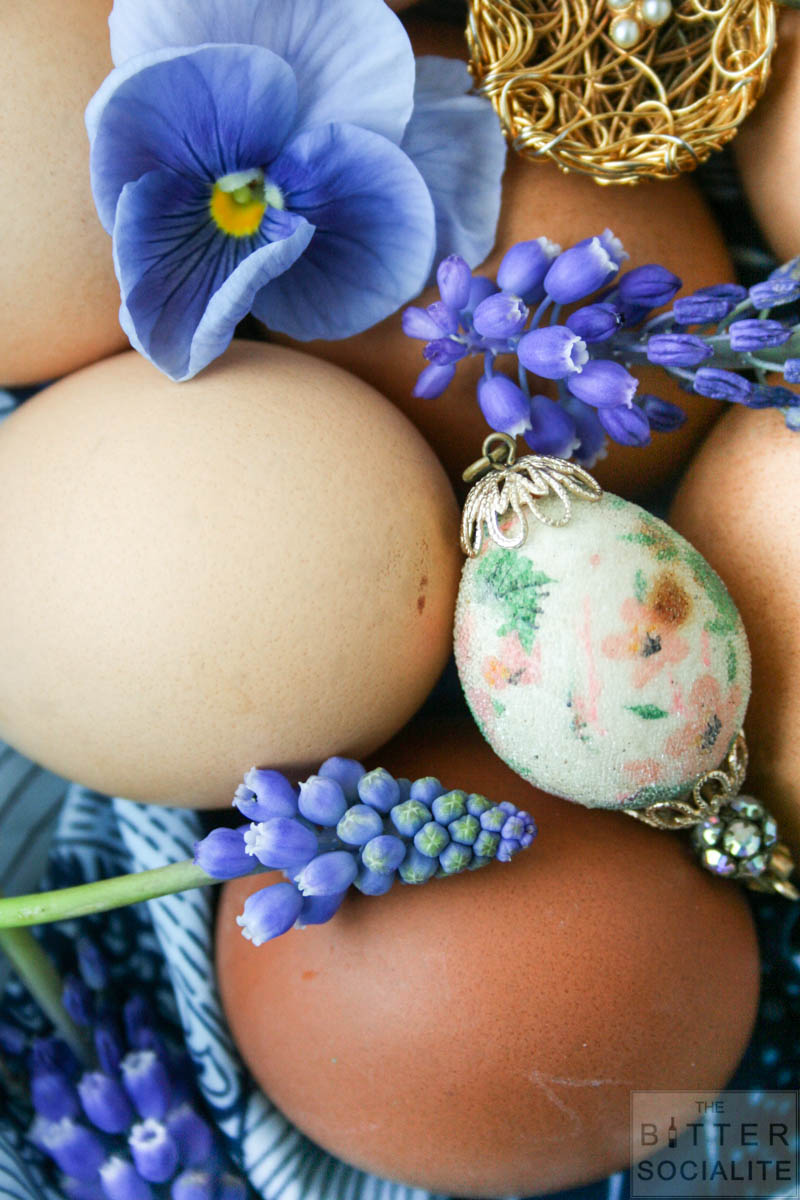 Small spring flowers like muscari, pansies, and crocus are ideal to casual scatter within the baskets and the decorating table. Carry these flowers throughout the party in small cases or shot glasses for adorable mini accents.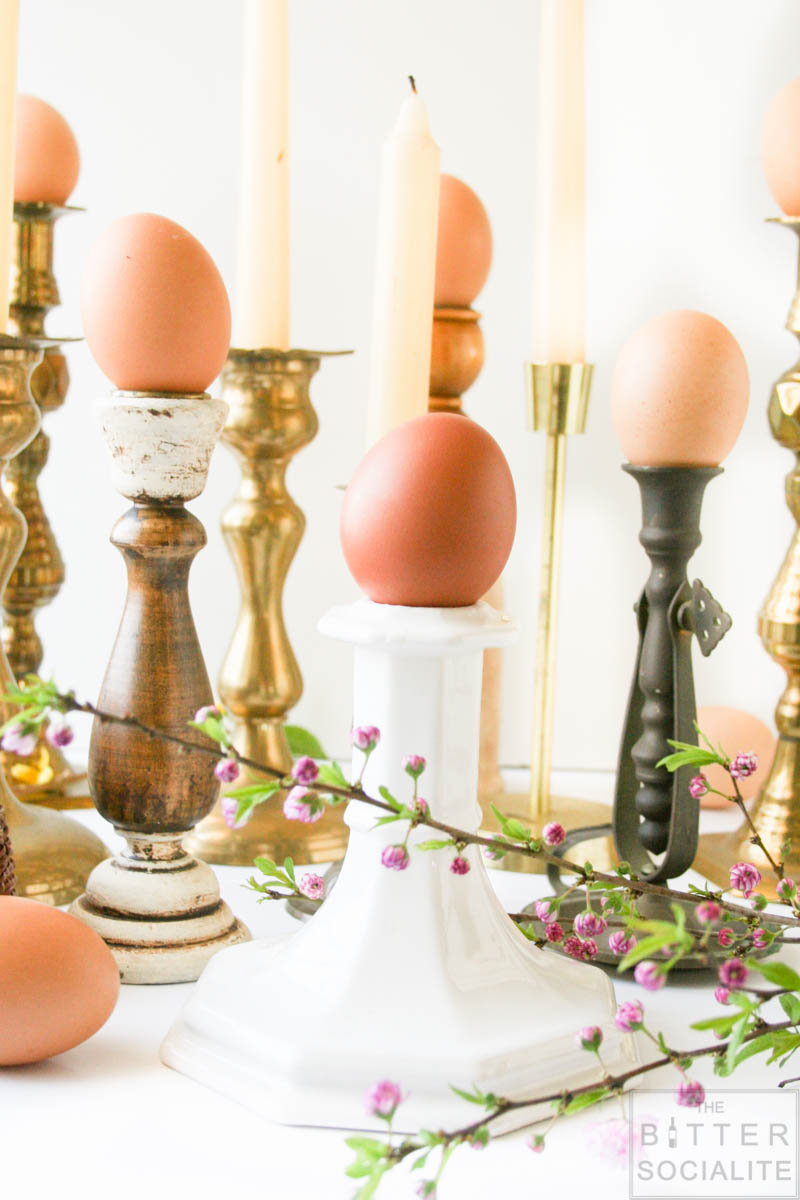 Since the eggs are the star of the show, consider using those very eggs as a centerpiece for your Easter table. Assemble brass, wooden, or ironstone candlesticks in varying heights to elevate the eggs in a show-stopping display. Candlesticks are the ideal medium for egg holders because the eggs cradle nicely just atop. Run the length of the table or in groupings around food.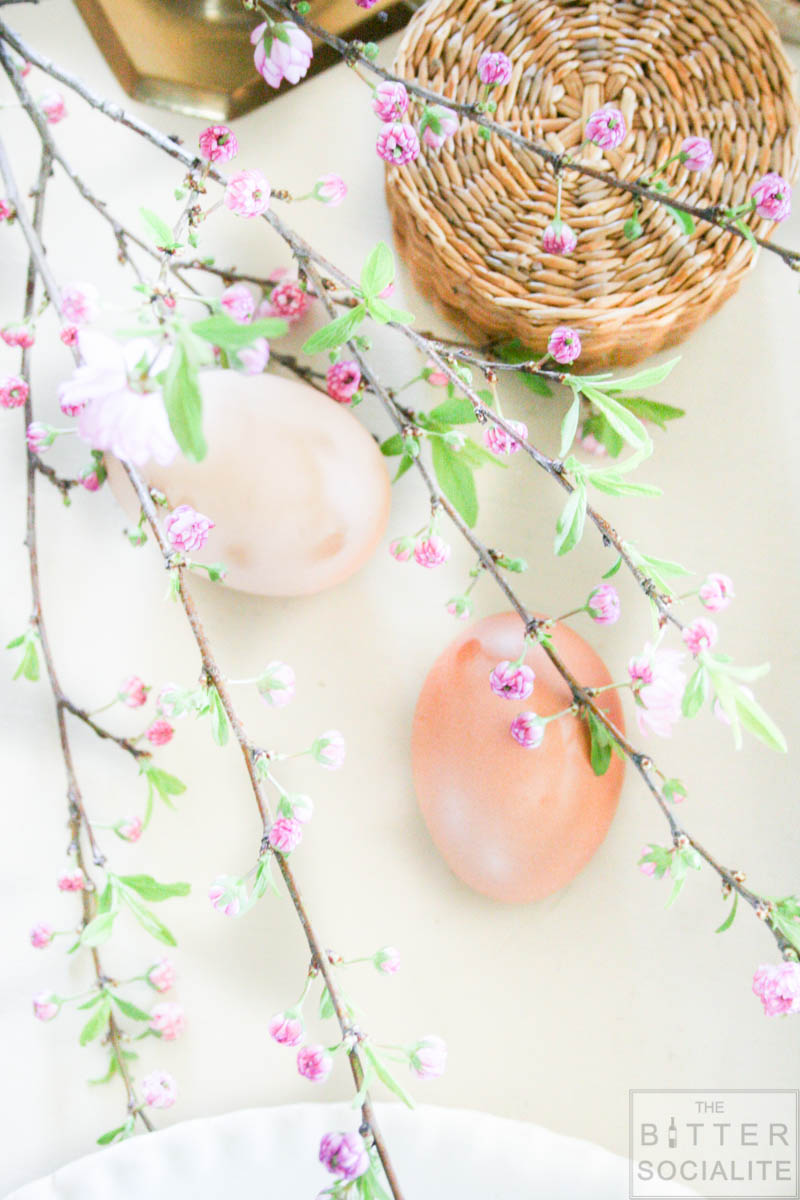 Blooming branches and blossoms plucked from budding trees or shrubs can be casually arranged around the base of the candlesticks for an instant blast of color in just the right place as to not overshadow the eggs. Assemble them and store in water until just before your party to ensure maximum freshness throughout the event.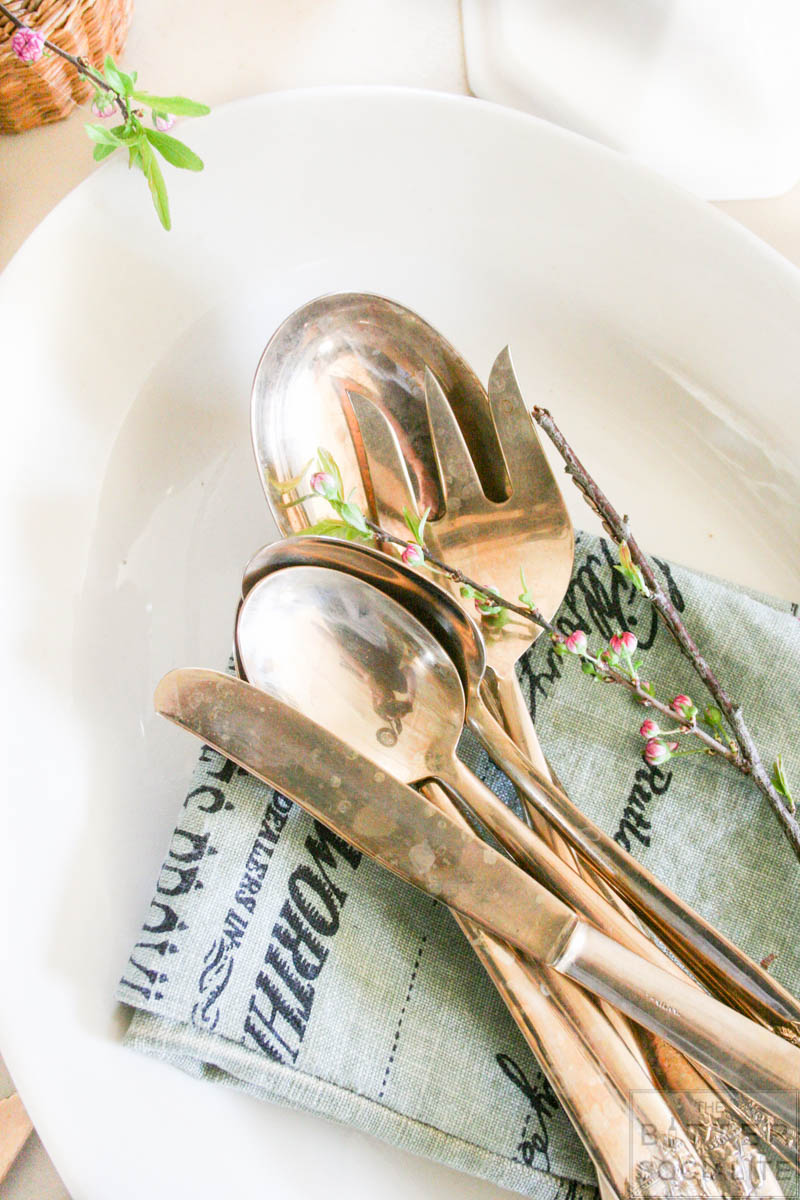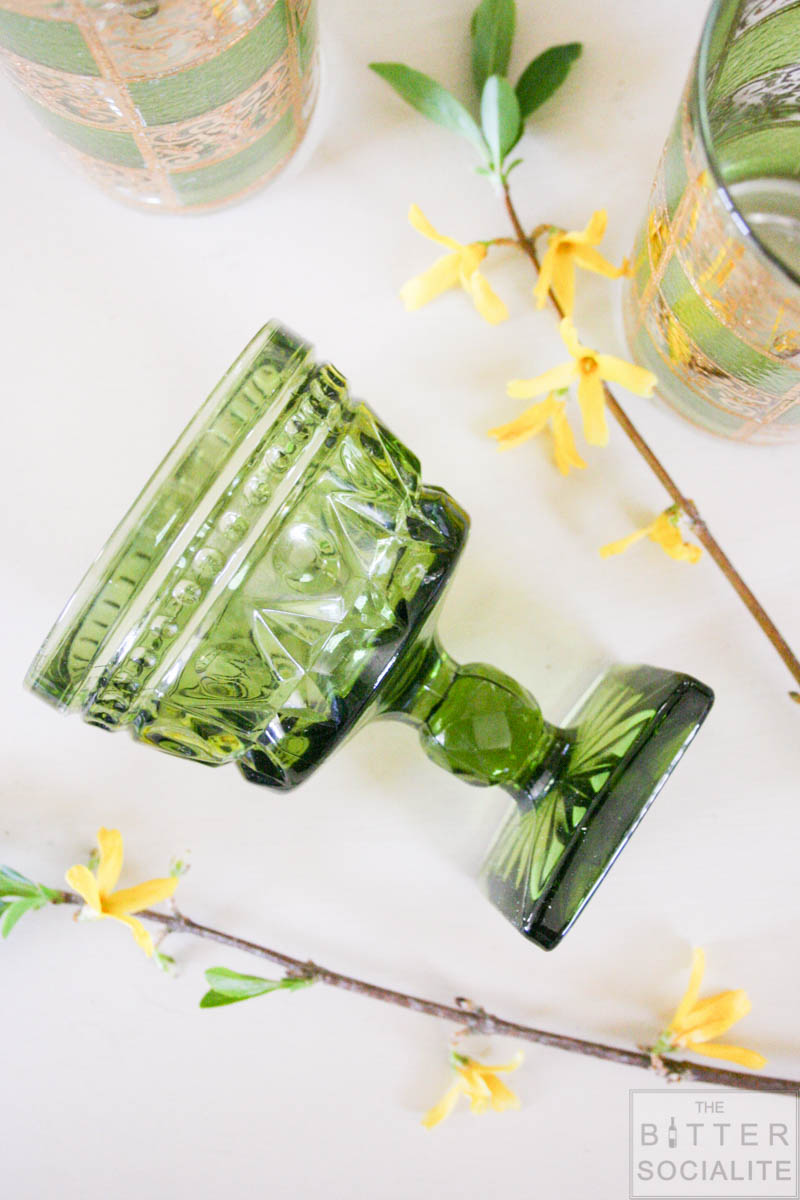 Floral china and serving pieces that co-exist the stark beauty of ironstone compliment the spring season so well without being too overpowering. Mismatch florals for a funky boho vibe. Serve cocktails in vintage glassware of varying styles. I love to echo the emerging green and use green glasses in all shades!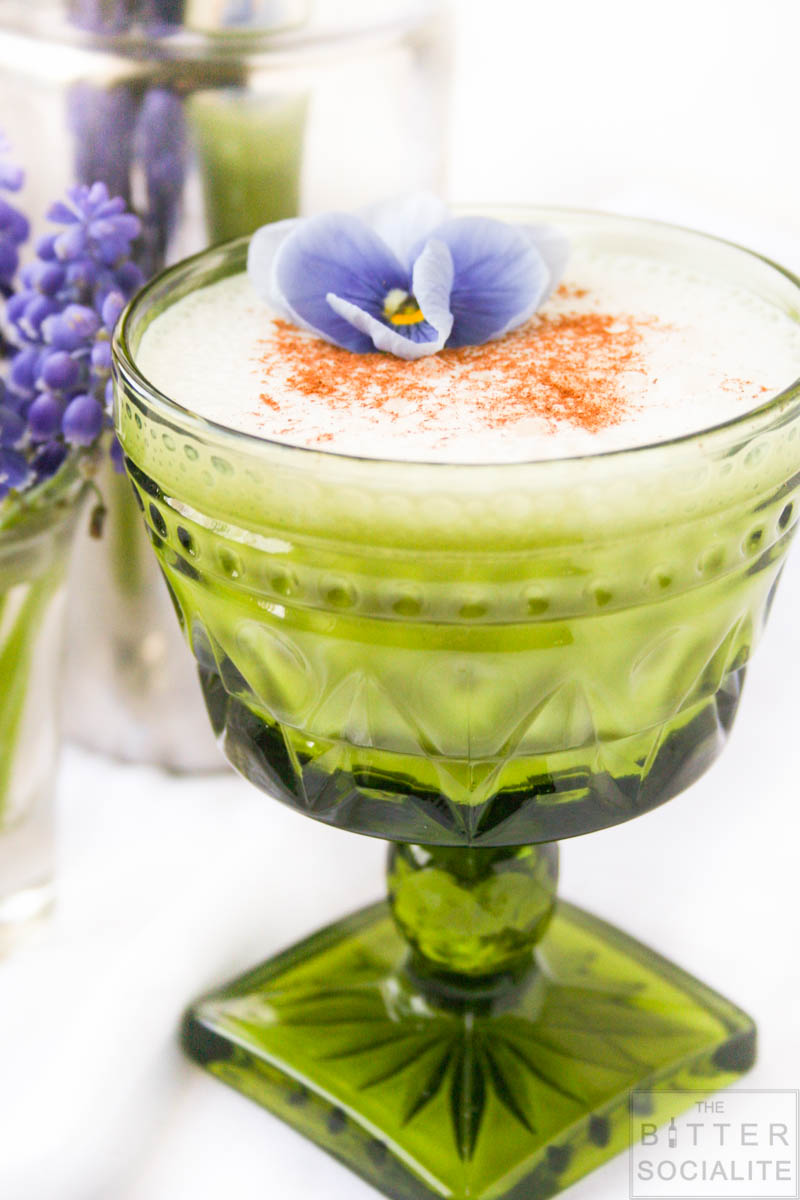 A Lavender Milk Punch has an unexpected floral undertone while still being refreshing and looks beautiful against the colored glass. Edible flowers like pansies make great garnishes.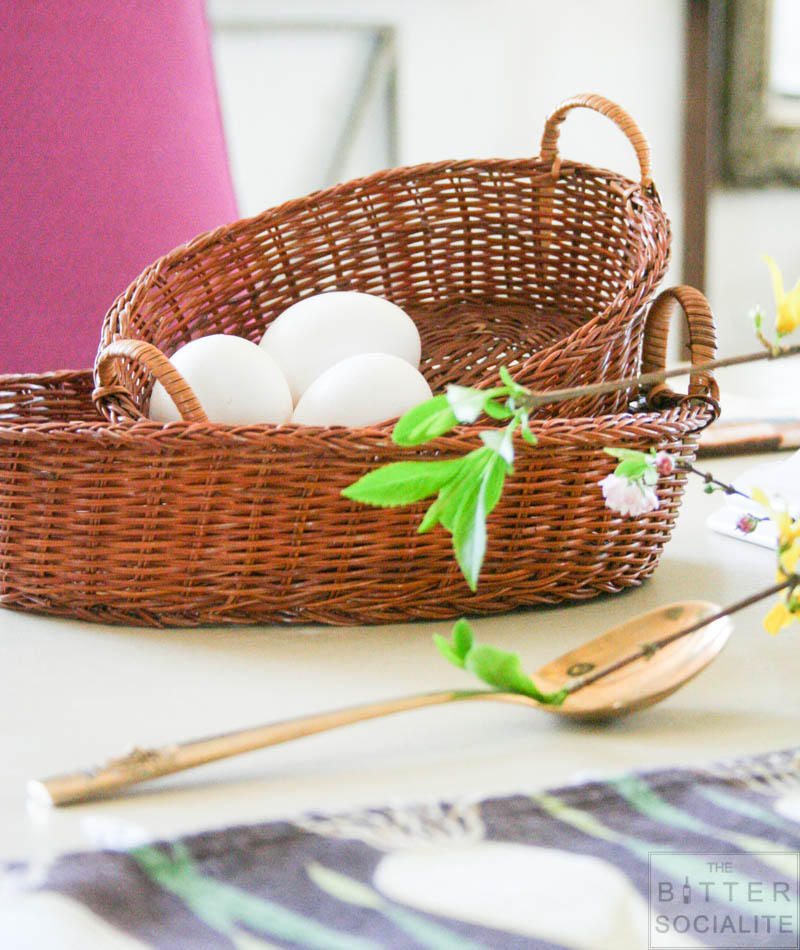 Really make an impression by skipping the store bought, mass produced treats for the prize eggs. Small cookies iced in sugary spring shades are sure to bring a big smile to whoever is lucky enough to find them! Plain white plastic eggs lend a classic feel while also being extremely economical and certainly not cheesy.A bag of white eggs can be purchased at any craft supply store for less than a dollar.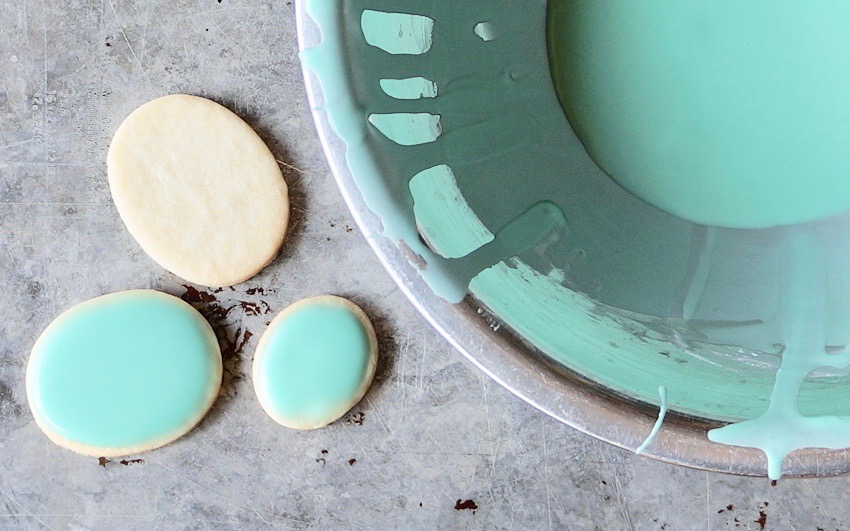 Rebecca's Easter egg Cookies are the most adorable addition to any egg hunt! The recipe begins with a lemon-kissed vanilla shortbread cookie that is certainly delicious on its' own but when dipped in Tiffany Blue Buttermilk-Vanilla Glaze & decorated with a simple dot & line design using royal icing, they become magical. Three sizes of oval cutters from a set add extra charm to the collection. Learn how to make a stunning spring inspired cookie with a few of Rebecca's valuable pointers.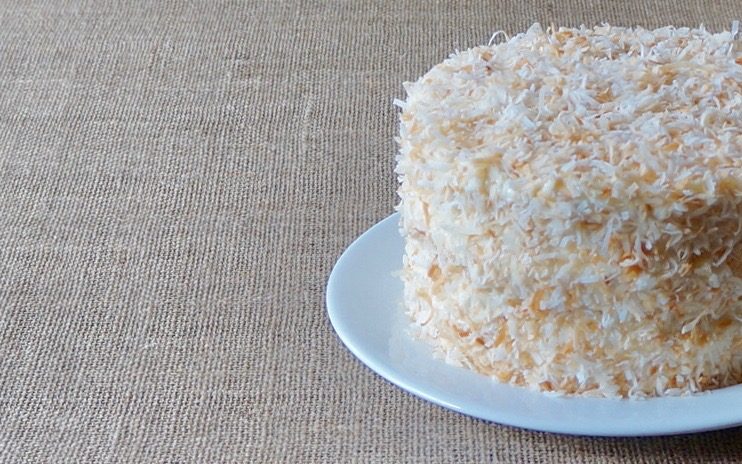 Complete the dessert bar with a scrumptious Toasted Coconut Cake. Sweetened flaked coconut & coconut milk are the key ingredients that giveToasted Coconut Cake decadence. Standing tall, three tender layers filled with a cream cheese based frosting commands the attention it deserves when special spring celebrations are in order. Although I prefer the simplicity of presenting the cake without a garnish, it is a canvas just waiting for your signature style.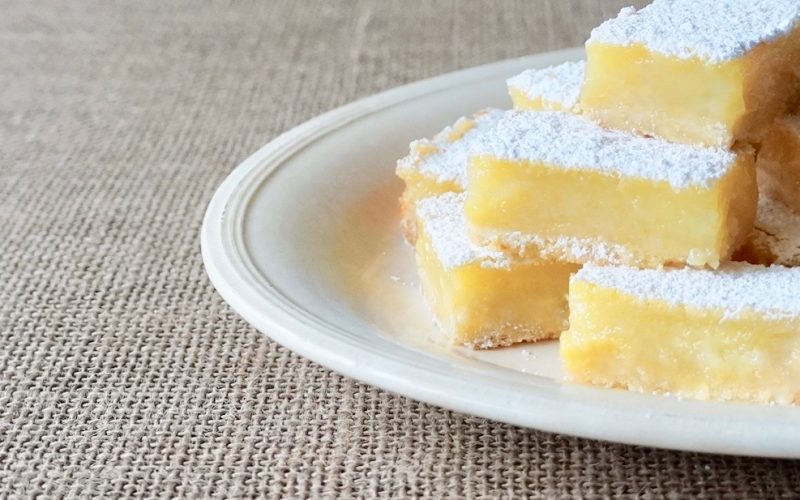 Just for added measure Rebecca's Lemon Bars just scream Easter! Lemon Bars offer the convenience we look for when entertaining as the shortbread crust blends together quickly. While it bakes, simply whisk together the filling & pour it over the hot crust without the need to wait for it to cool before popping it back into the oven. Everyone has a recipe they covet & this particular version features cornmeal in the crust for lovely texture & a smidgen of orange juice in the filling to slightly mellow them.
I love the realistic feel of the eggs when mixing with their brown counterparts. Kick off the hunt with a fun printer map or casually drop hints around the house or lawn to steer those egg hunters in the right direction. While also making a fun game out of it! Consider a first, second, or third prize winner to those that find the most. But, Everyone will be a winner and take the grand prize at this gathering with the abundance of sweet treats, fun, and laughter.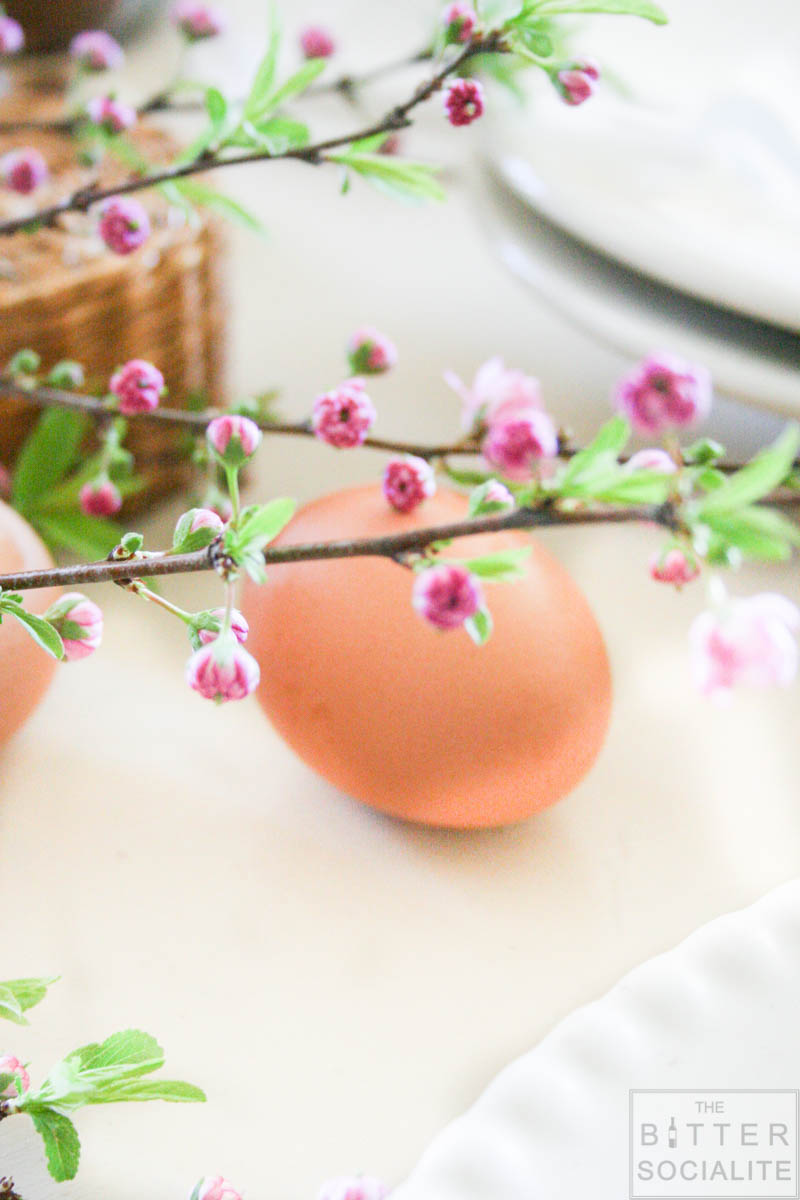 So hop on into Easter Sunday with a modern, relaxed approach to a classic Egg Hunt to evoke nostalgic memories for all involved. Cheers!