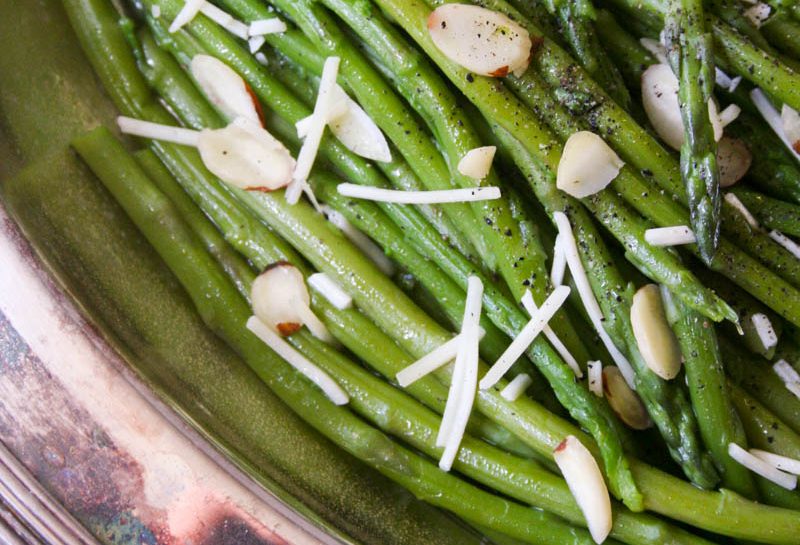 There are just about as many recipes on how to cook asparagus as there are growing techniques and I've been exploring all of the later this Spring ( and last spring too). This is my first official year to harvest my own asparagus, and the process has been much easier than I imagined. My harvest was very small but still worthwhile. Over the last few months, some things worth remembering are that it's best to soak the roots in tea before planting, allow the crown to develop the first year by growing the plant in its entirety and that watching the asparagus fronds emerge is totally the coolest sight ever. I prefer roasting fresh asparagus and tossing in a light lemon-butter sauce for a quick side or dinner that's ready in minutes.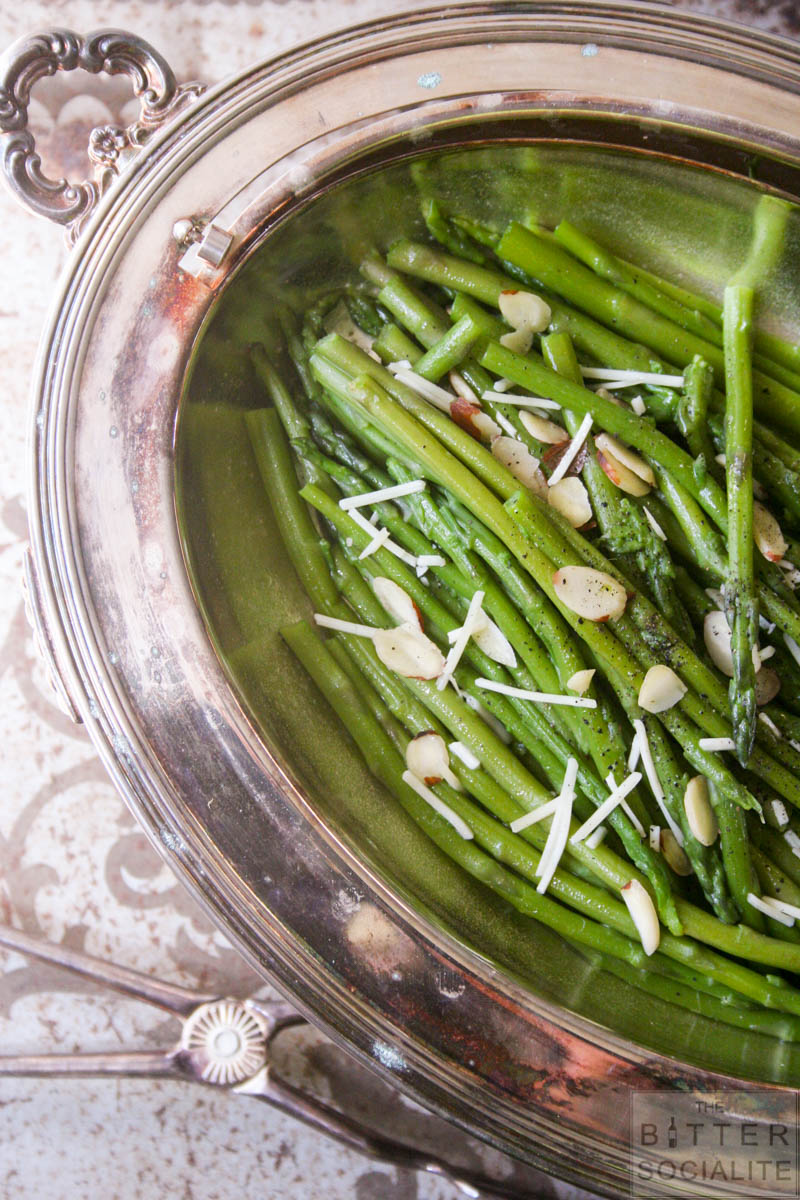 RECIPE:
---
1 1/2 – 2 pounds fresh asparagus
Olive oil
Juice of 1 lemon
2 tablespoons lemon zest
1 clove garlic, minced
1/4 cup butter, melted
Salt + pepper
Red pepper flakes, optional
Sprinkle of almonds, optional
METHOD:
---
1. Preheat oven to 400 degrees. Remove the tough ends of the asparagus by breaking or cutting. Place on a large sheet pan in a single layer. Drizzle with olive oil and sprinkle with salt + pepper. Place in the oven and cook for 20-25 minutes until asparagus is tender. Transfer to a serving platter.
2. In a small bowl combine lemon juice, zest, garlic, melted butter, and red pepper flakes; whisk. Pour the lemon mixture over the asparagus just before serving. Sprinkle with slivered almonds.