Honey-Brie Squash Blossoms
Categories
FOOD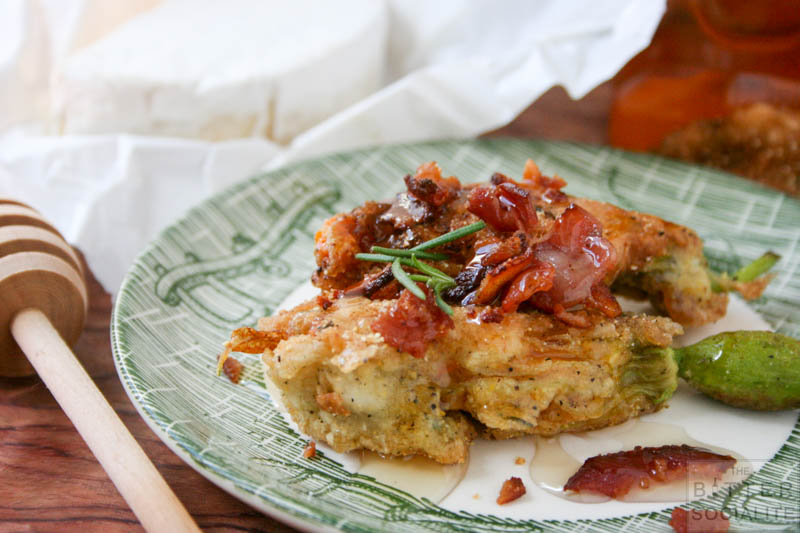 Take advantage of all those bright, cheerful squash blooms exploding all over the garden by whipping up a tasty filling and frying them up. Squash blossoms are ideal for stuffing with all kinds of fillings like cheese or herbs and can be topped with any variety of complimentary toppings such as honey or bacon. The flower itself has a delightful spicy flavor that melts in the mouth. A batter made from a flour/cornmeal mixture adds a delightful crunch to the delicate petals and is light enough to preserve the texture. Harvest the blossoms in the early morning and use a sharp knife to separate from the stem. Store in the refrigerator in damp paper towels until ready to serve.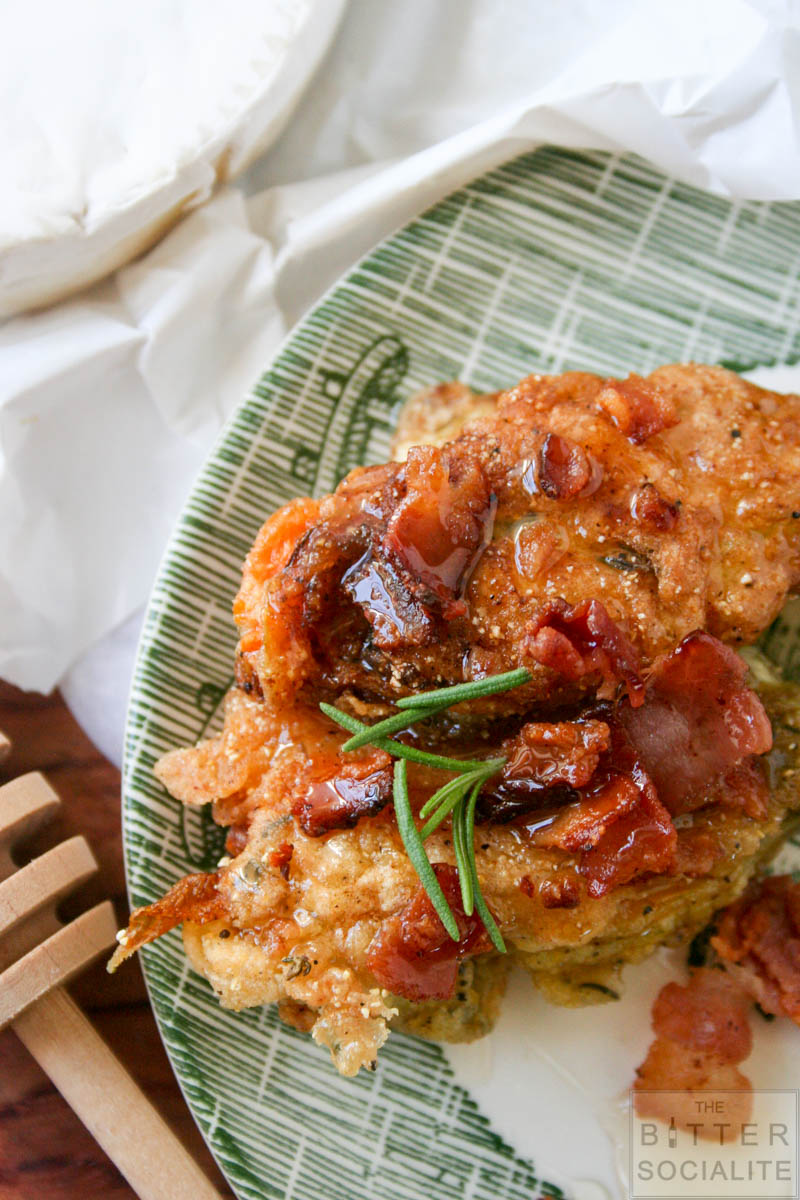 RECIPE:
---
6-8 squash blossoms
8 ounces brie, cut into 1 ounce chunks
3 tablespoons fresh chives and rosemary, finely chopped
1/2 cup yellow cornmeal
1/2 cup flour
1 large egg
1 teaspoon salt
1/2 teaspoon black pepper
1 teaspoon fresh thyme, finely minced
Pinch of cayenne pepper
Vegetable oil
Honey for drizzling
2 slices bacon, crumbled
METHOD:
---
1. Prepare the blossoms by first removing the stamen inside the flower. Give them a through wash and look over just to ensure no dirt or debris is present. Slice brie and place inside the flower with a sprinkle of fresh herbs. Gently press the petals together to seal. Repeat for the remaining blossoms.
2. Meanwhile, combine flour, cornmeal, salt/pepper, cayenne, and herbs in a medium bowl; stir well. Crack the egg into a shallow bowl and give it a good stir with a fork.
3. Dredge the blossoms first into the egg, and then into the cornmeal mixture. Adequately coating both sides.
4, Fry the blossoms in a cast iron skillet containing 1/4 inch of hot cooking oil. Brown each side, turning once. Remove from the skillet and drain on a paper towel. Transfer to a platter and serve warm with a drizzle of honey and crumbled bacon.