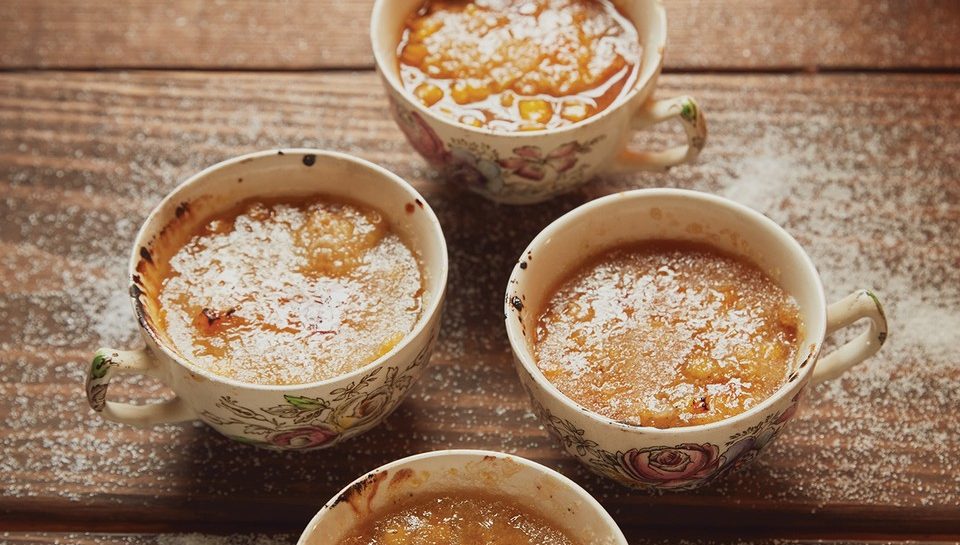 Sweet Corn Creme Brûlée
---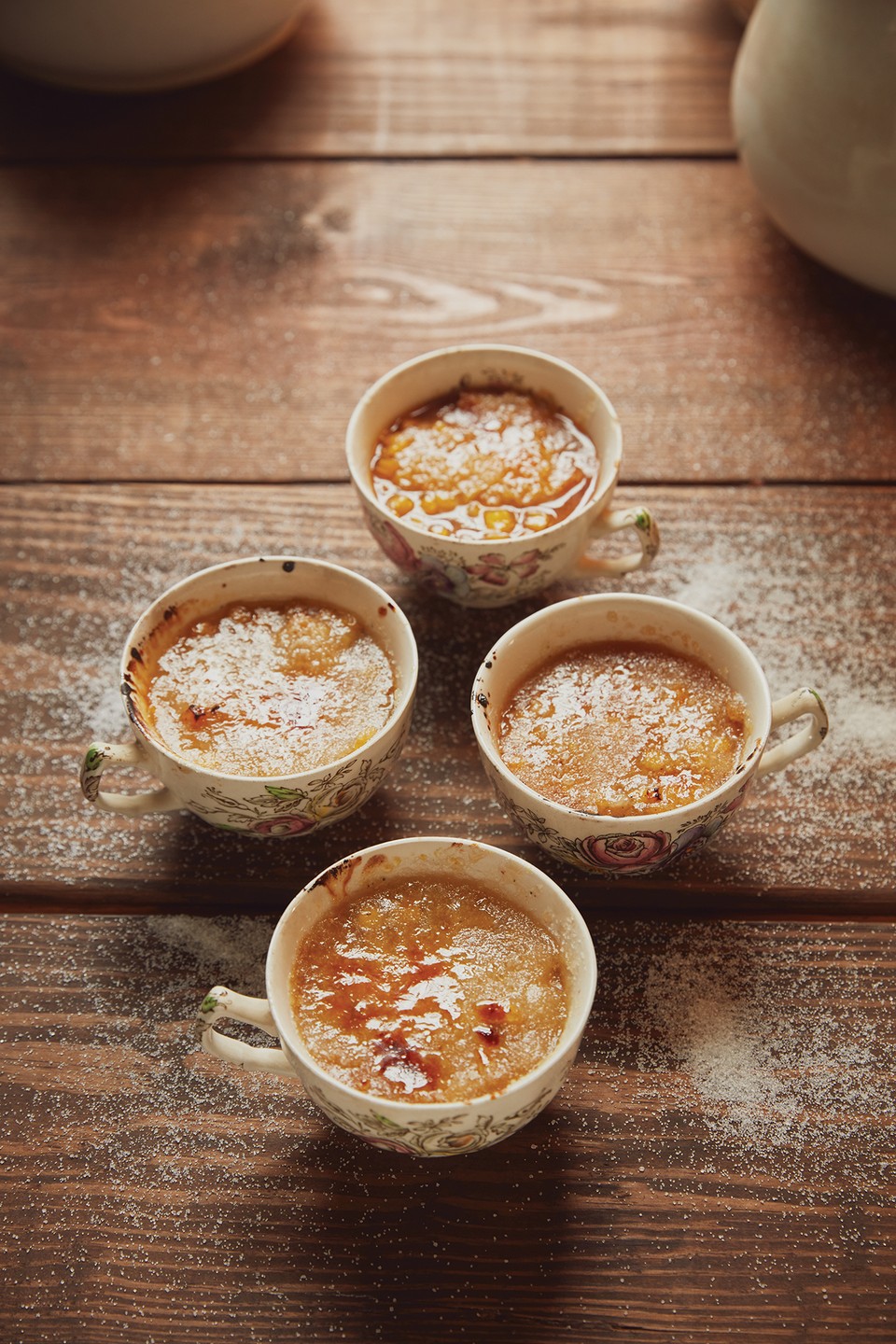 INGREDIENTS: Serves 8
3 tablespoons butter
1/2 cup chopped sweet onion
1/2 cup water
26 ounces frozen whole kernel corn, thawed
1 cup heavy cream
2 tablespoons salt
2 tablespoons pepper
2 tablespoons chopped thyme
1/4 cup sugar
1/4 cup parmesan cheese
1 cup milk
2 tablespoons flour
Salt and pepper
Turbinado sugar for topping
In a large pot over medium heat, melt butter. Add onions and cook until softened, 3-4 minutes. Add water and corn. Bring to a boil and cook until corn is tender, about 3-5 minutes.
Reduce heat to a simmer. Add next 6 ingredients to pot; stirring well to combine.
Whisk together milk and flour until lumps are dissolved. Slowly add milk mixture to corn mixture; stir. Cook additional 6-8 minutes or until mixture has thickened. Remove from heat and season with additional salt and pepper.
Transfer cream corn to 8 ramekins and top each with 3 tablespoons turbinado sugar; creating a uniform thickness. Light a kitchen torch and caramelize one area of the sugar topping until browned. Use a pot holder to rotate the ramekin, and make your way to each area of the ramekin; caramelizing as you go. Turn until the sugar is evenly browned and a hard shell has formed.
–Recipes by Trace Barnett | Photos by James Acomb
This story appears in Birmingham magazine's November 2017 issue. Subscribe today!