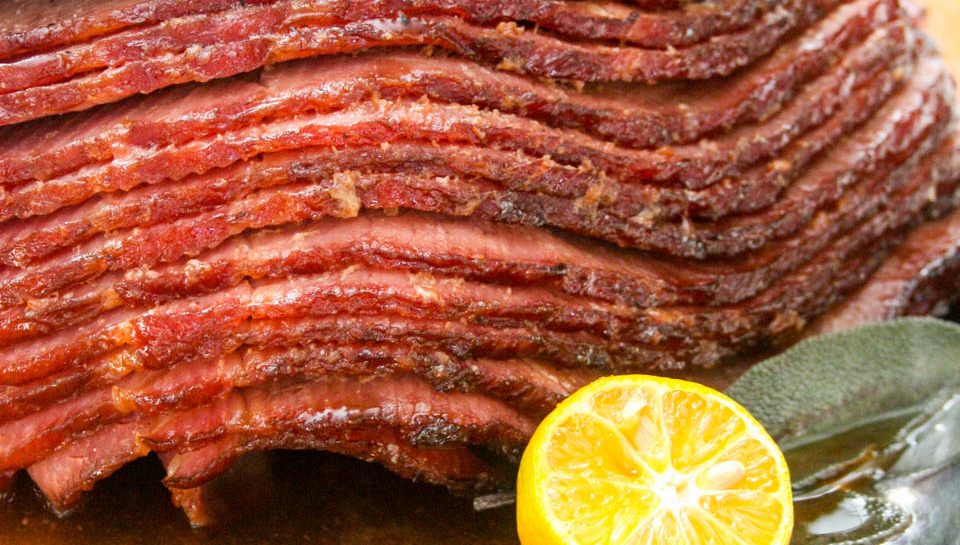 RECIPE: WHISKEY AND BROWN SUGAR BAKED HAM
---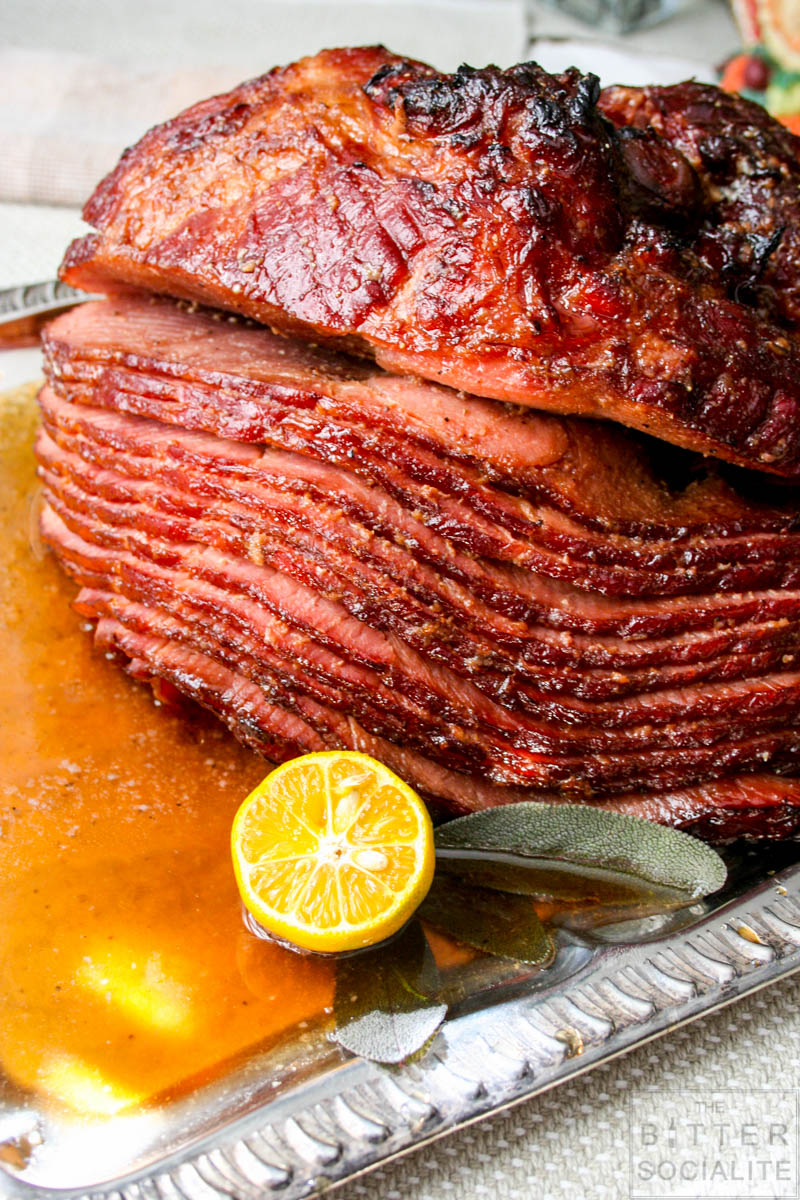 INGREDIENTS: serves 12-14
14 pound spiral cut ham
1 cup firmly packed brown sugar
1/2 cup maple syrup
1/2 cup honey
1 cup Tennessee whiskey
2 tablespoons Dijon mustard
2 teaspoons black pepper
1 teaspoon salt
Dash of cinnamon, nutmeg, or allspice
---
METHOD:
1. Preheat oven to 325 degrees. Place ham on a large roasting pan, fat side up. Cover with foil, and place in the heated oven. Cook ham for 12-14 minutes per pound. 3-3.5 hours should be sufficient to reach an internal temperature of 140-145 degrees.
2. In a medium saucepan, combine the remaining ingredients over medium-high heat. Bring to a rolling boil and boil for 2-4 minutes, stirring constantly. Remove from heat.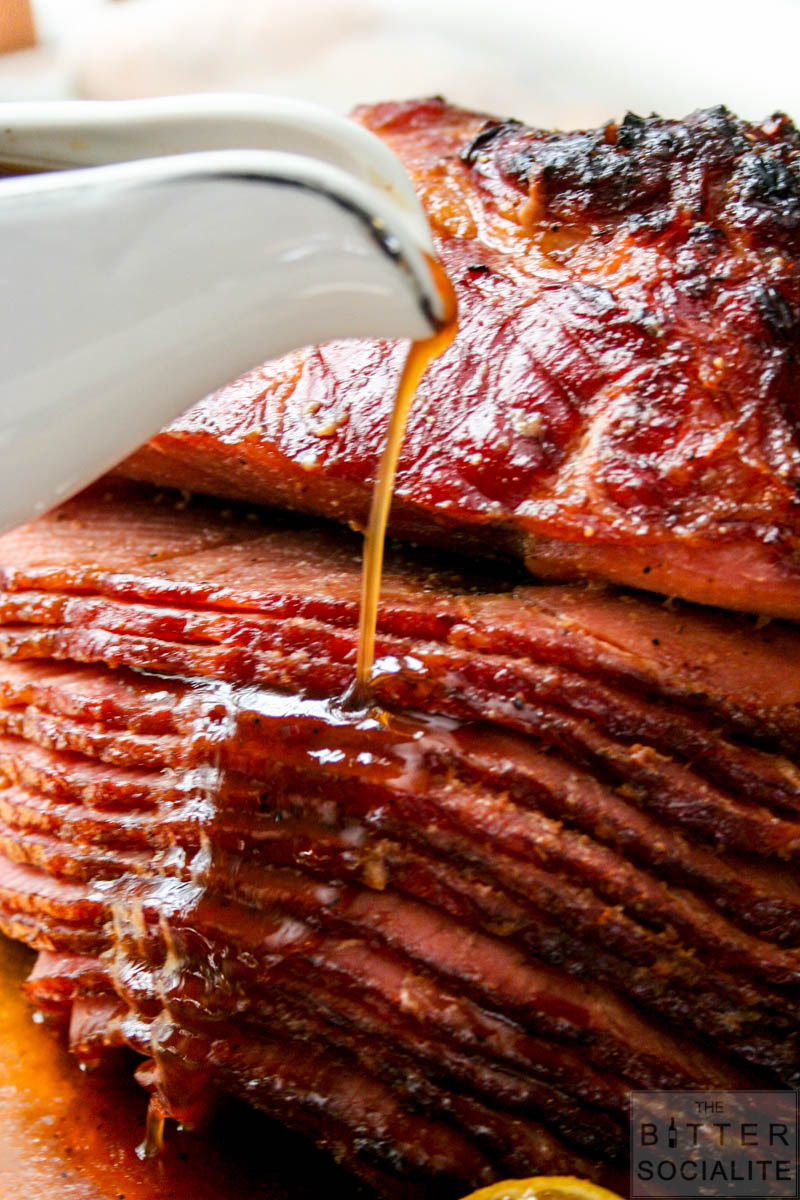 3. During the final 20 minutes of baking, remove the foil from the ham and spoon 1/2 of the brown sugar mixture over the ham. Return to the oven. At the 10 minute mark, spoon the remaining brown sugar mixture over the ham. Continue cooking for the final 10 minutes. Remove from oven and cover with foil. Allow the ham to rest 10 -12 minutes before serving.